Homesteading – What the Modern Homesteader Needs to Know
Why choose homesteading activities? Some people choose to feed their family or use home remedies to avoid questionable commercial products. Other focus on taking steps to stock up on food or prepare for everyday emergencies for peace of mind. Some enjoy the challenge of learning new skills and getting more exercise and time outside.
Whatever your reason, you'll find a wide range of resources on the site to help you along.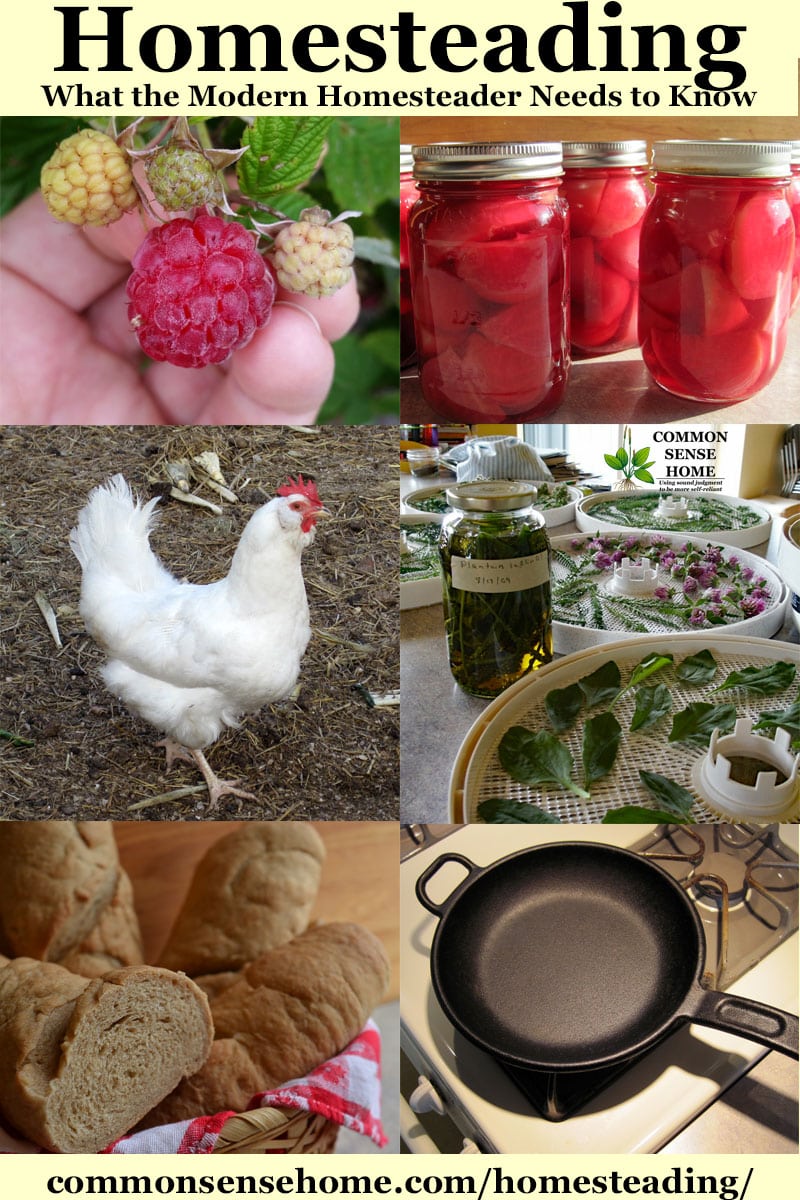 What is Homesteading?
Modern homesteading is all about living a more self-reliant lifestyle. Your homestead can be big or small, rural or urban – some folks even homestead in apartments or on rented land.
Common Sense Home focuses on seven main categories of homesteading skills:
We also have an e-book titled, "Common Sense Home 101: 7 Steps to Become more Self-Reliant Now" that's available for download FREE to subscribers.
Just sign up above or on the subscription page.
Recipes and Kitchen Tips
The kitchen is great place to start your homesteading journey, as we all need to eat. Home cooked meals and home baked bread help you to save money and choose good quality ingredients for your table. Along with food, we also have some recipes for personal care items like salve and deodorant, and ferments such as dandelion wine. To make your kitchen work a little easier, I also share some of my favorite kitchen tips, such as handy substitutions and natural stove cleaners.
Click here to visit the recipes and kitchen tips page.
Food Storage
Once the harvest starts coming in, you'll want to preserve your bounty to enjoy year round. Even if you don't have a garden, buying bulk seasonal produce and preserving it at home can be a great option for stocking your homestead pantry.
Home Food Preservation – 10 Ways to Preserve Food at Home
How to Can Food at Home – 8 Steps for Safe Canning
Home Food Drying – 6 Things You Need to Know to Dehydrate Food at Home
Home Freeze Drying – The Good, The Bad and The Ugly
Long Shelf Life Foods – What Lasts Best (with Chart)
Root Cellars 101- Root Cellar Design, Use and Mistakes to Avoid
Build Your Own Walk In Cooler with a CoolBot Controller and A/C Unit
Home Grain Mills – Comparison of Manual Grain Grinders for the Home
View Full List of over 30 Food Storage Recipes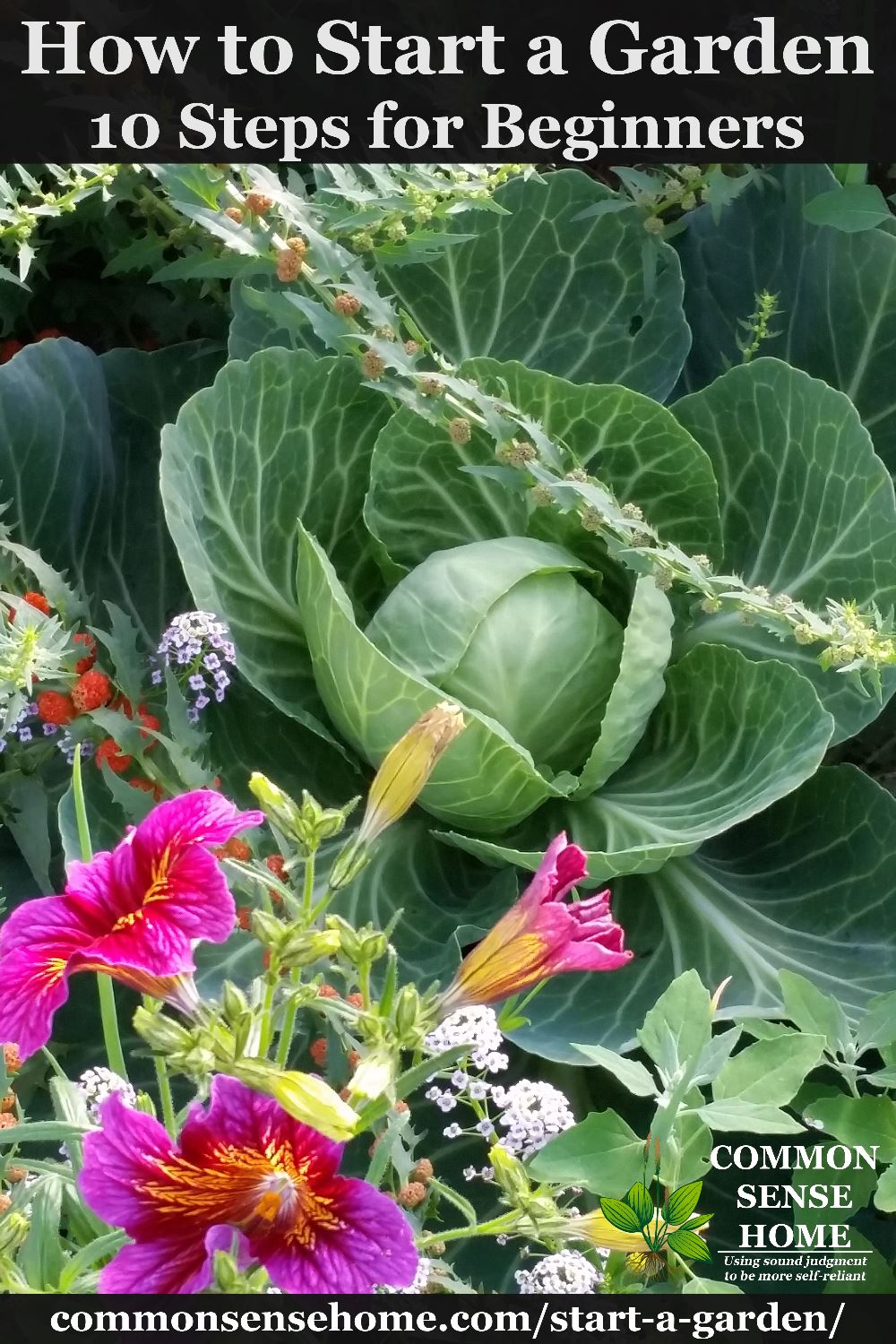 Gardening
The homestead garden is a keystone of many homesteading efforts. Whether you're growing herbs on a windowsill or maintaining a large garden with perennial trees and shrubs, there's nothing quite like the taste of your home grown produce.
Growing your own food is a completely different experience. It puts you in touch with how fragile and wonderful life is.
Growing vegetables is a HUGE part of our homestead. We have an assortment of annual gardens, as well as fruit and nut trees, brambles, shrubs and vines. The garden related posts can be viewed on the Gardening page, and are sorted into the following categories:
Visit the Gardening Page for the Full List of Over 70 Gardening Posts
Preparedness
What's now called "prepping" used to be normal life for many homesteaders of the past (and present). It's common sense to take steps to prepare your home and family for likely emergencies such as power grid failure, job loss, storms, water contamination and more.
View our full list of preparedness posts.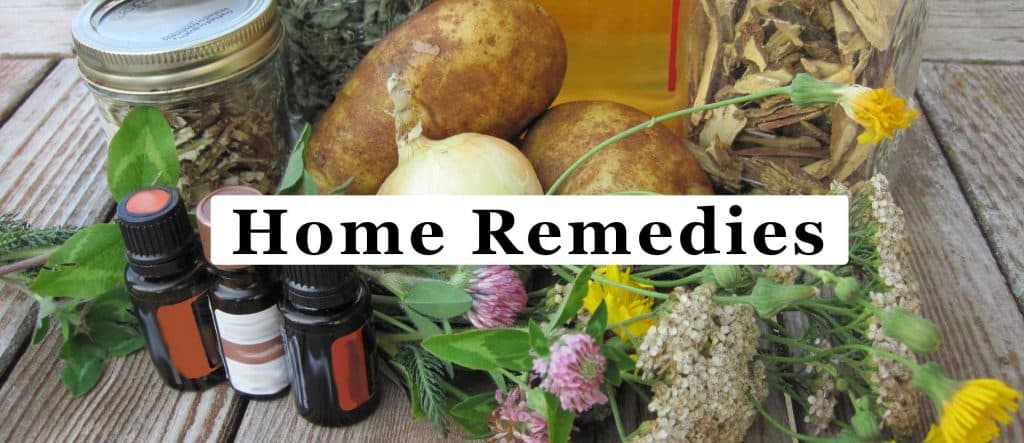 Home Remedies and Natural Health
Live is full of bumps and bruises, tummy aches and other minor illnesses. With a little know-how, you can treat many common ailments with items from your garden or pantry. There are also many daily wellness choices that improve your quality of life. The Home Remedies and Natural Health posts are grouped into the following topic areas: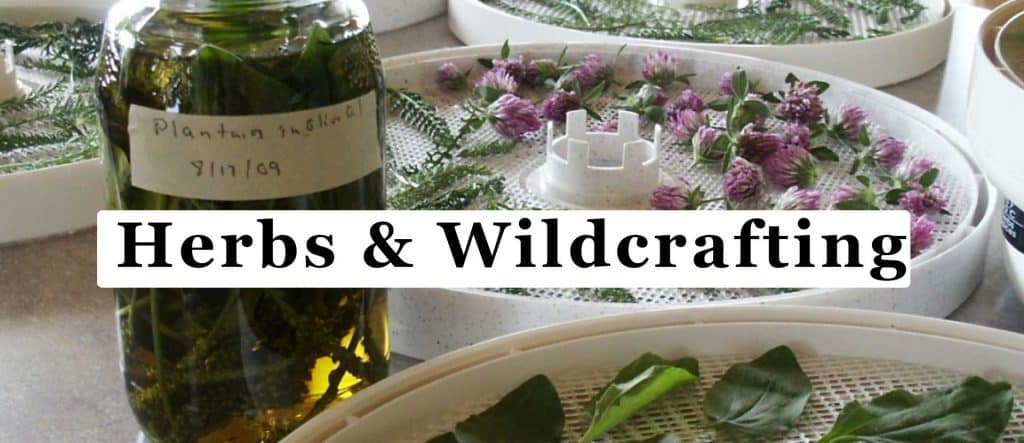 Herbs and Wildcrafting
I was introduced to the herb featured in my logo (Common Plantain) by my grandmother, many years ago. Unfortunately, grandma didn't know about the wonderful healing powers of the plant, only that it was called "medicine leaf" by some Native Americans. Thankfully, I eventually met some great mentors who helped me learn how to use wild plants for food and medicine (wildcrafting). It's amazing to find out what's waiting right in your backyard. You can read about how to identify and use over 40 common weeds in the Weekly Weeder series.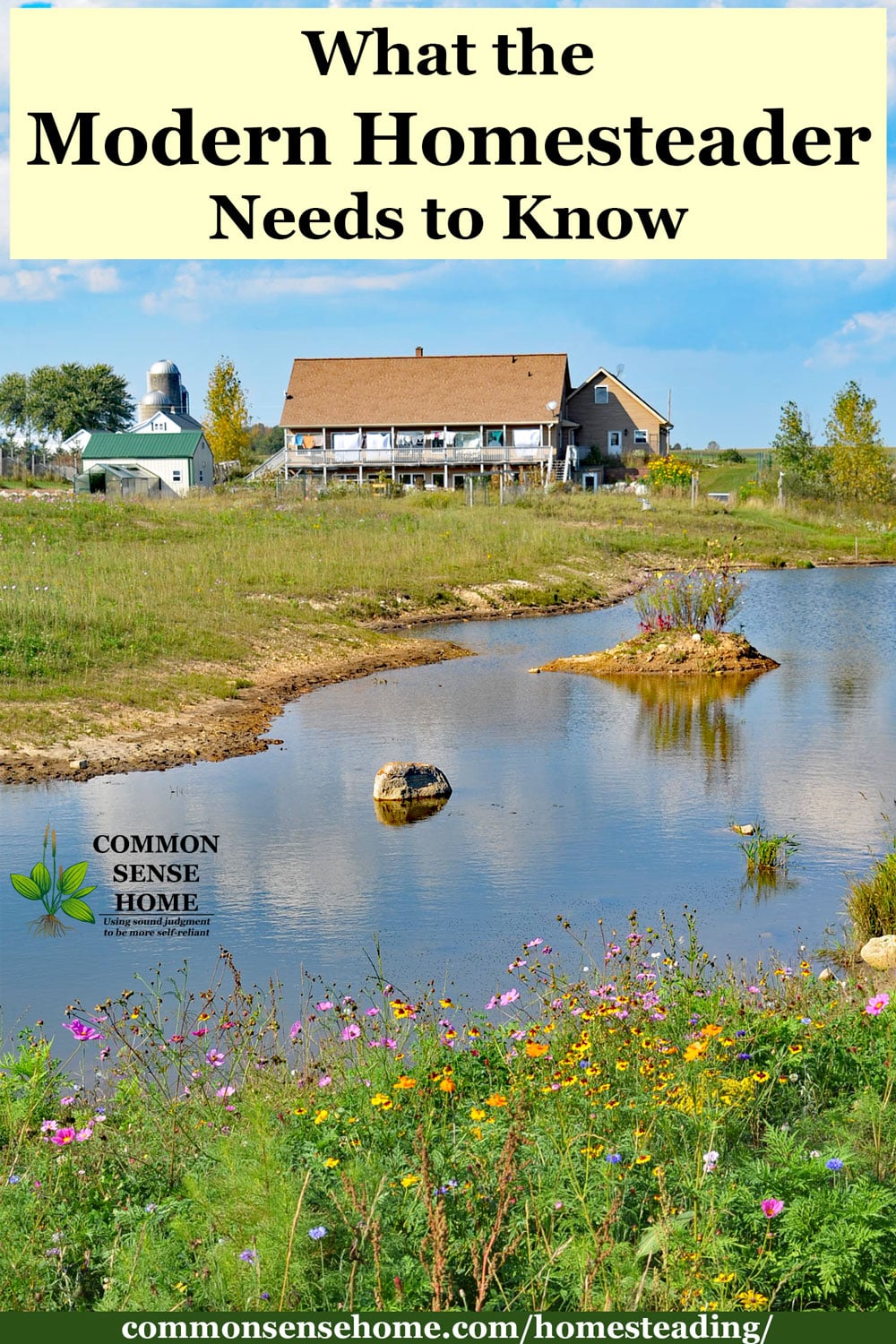 Homesteading
Common Sense Home is all about using sound judgment to be more self-reliant. There is always more to learn. Even after all these years, I'm only scratching the surface of my wish list of homesteading skills. I look forward to learning and growing together. Leave a comment and let me know if there's a topic you'd like covered, or share your homesteading story.
How to Homestead (Not Quite) Like Grandma Used to Do
Homesteading Resources – my favorite resources from my site and around the internet, including bulk food suppliers and online nurseries featuring cold hardy plants
A Homestead Night Before Christmas
Future Food – Not One Solution, But Many, for How to Feed the World
Become More Self-Reliant – Start Here
Kevin's Quality Clothespins -The Best Clothespins You've Ever Used
5 Things You Need to Know Before You Buy a Wood Burning Stove
How to Build a Burn Barrel – Burn Trash Safely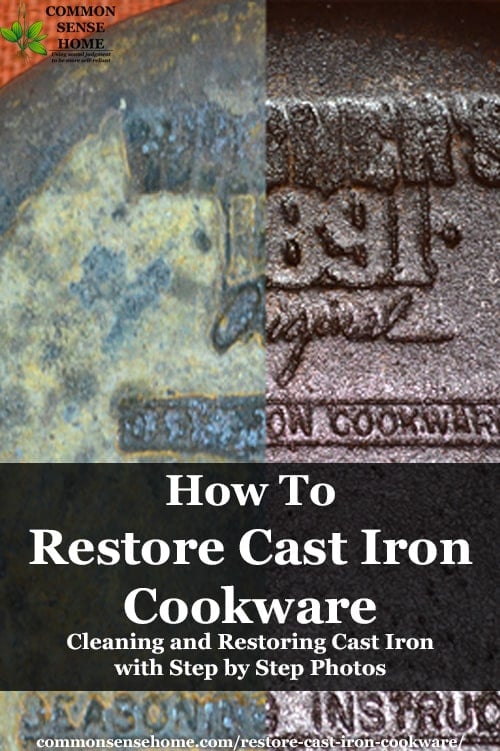 Cast Iron
Tips for Cooking With Cast Iron
How to Season Cast Iron Cookware
Restore Old or Damaged Cast Iron
Home Business and Home Computer Safety
Sole Proprietorship vs LLC – Are all Your Eggs in One Basket?
Rural Internet Options – A Comparison of Rural Internet Services
Why is my Internet Slow? 10 Troubleshooting Tips for Faster Internet
Homestead Laws, Taxes and Exemptions and the end of the Homestead Act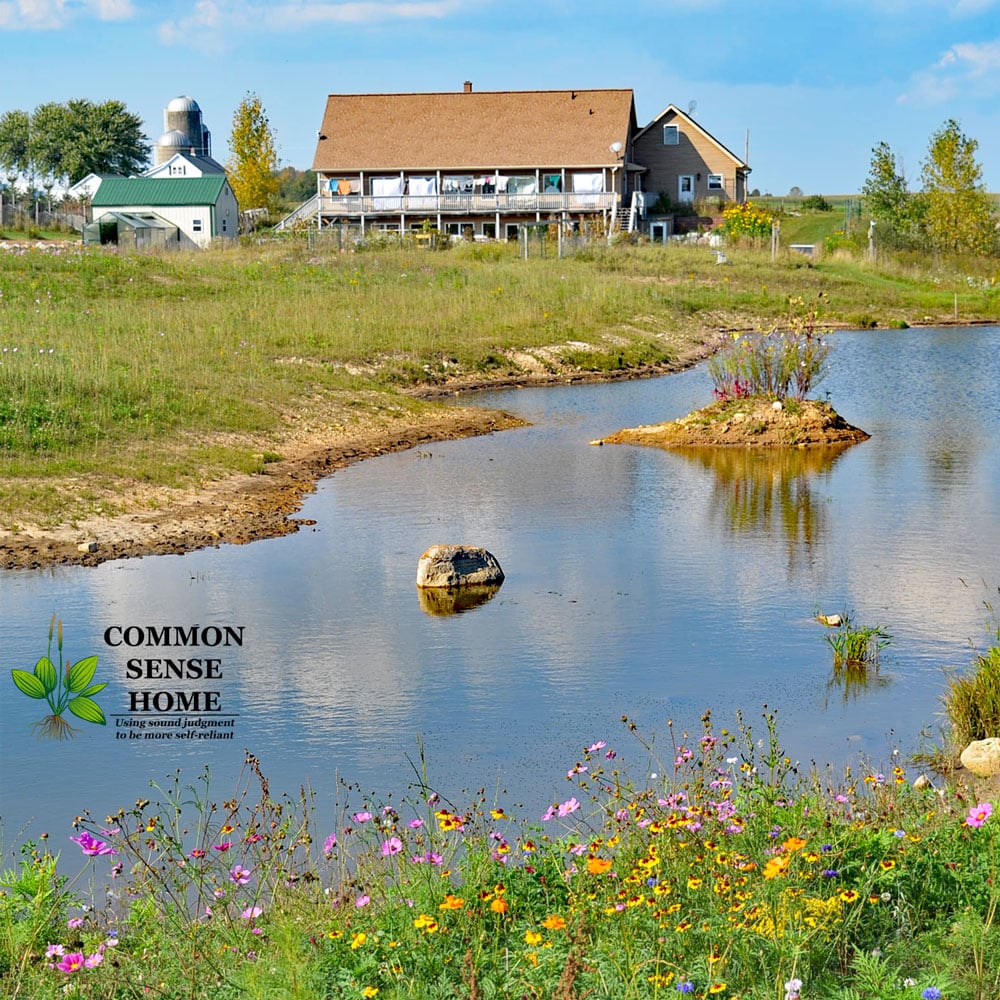 Homestead Animals
There's a running joke that says chickens are the "gateway animal" for homesteaders, and there's no denying the excitement of picking your first home raised egg. For those who have smaller spaces or need quieter critters, aquaponics or rabbits may be a better choice. With a little more space, you may want to add larger poultry and ruminants like goats.
Introduction to Aquaponics: Growing Fish and Vegetables Together
7 Reasons You Need Homestead Bees
Start Beekeeping – Basic Supplies and Getting Bees
Vermicomposting – How to Start an Earthworm Bin for Composting
Ducks and Geese
Introduction to our Runner Duck Crew at Ice Station Duck Patrol
Duck Pest Control – Working with Ducks in the Garden
What do Ducks Eat? (and What They Shouldn't Eat)
Ascites in Ducks – Treating Miss Emerald for Water Belly
Homestead Geese – Easy to Care for Barnyard Protectors and Weed Eaters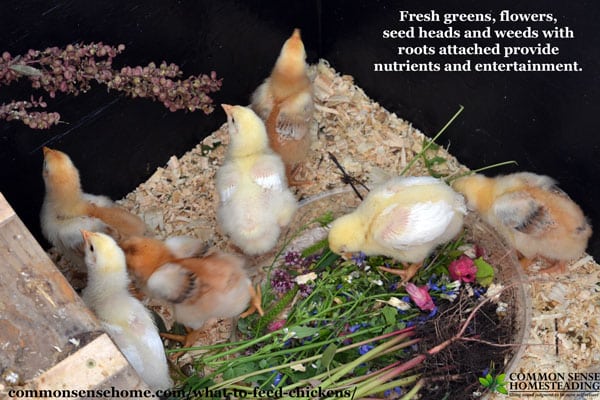 Chickens
What to Feed Chickens – Do's and Don'ts for a Healthy Chicken Diet
Quick Lock Chicken Door – Predator Resistant, Easy Latch Open or Closed
Best Laying Hens – For Beginners, White Eggs, Brown Eggs
When Do Chickens Start Laying Eggs? (and Why They Stop)
Chicken Nesting Boxes – What You Need for Happy Hens
Bird Flu Busters – 5 Strategies for a Healthier Flock
Chickenpalooza! An Awesome List of Homestead Chicken Resources
Meat Chickens – Best Breeds, Care, and Troubleshooting Tips
Top 7 Tips for First time Chicken Owners
How to Raise Chickens Cheaply – Tips for Raising Chickens on a Budget
Why We Won't be Raising Heritage Meat Chickens Next Year
50 Do-It-Yourself Projects for Keeping Chickens
Goats
Getting Started with Homestead Goats – choosing the right breed, basic goat care (food, water, shelter and fencing), additional goat resources
Keeping Homestead Dairy Goats – What age dairy goat should you get? Breeding your dairy goat, Basic pregnancy Care, Kids and Weaning, Basic milking procedures and milk handling.
Goats for Sale – 6 Mistakes to Avoid When Buying Goats
Rabbits
Rabbit Breeds, Basic Rabbit Care and Interesting Rabbit Facts
Meat Rabbits – What You Need to Know About Raising Rabbits for Meat
What do Rabbits eat? (Includes Printable List)
Raising Pastured Rabbits – Book Review and Recommendations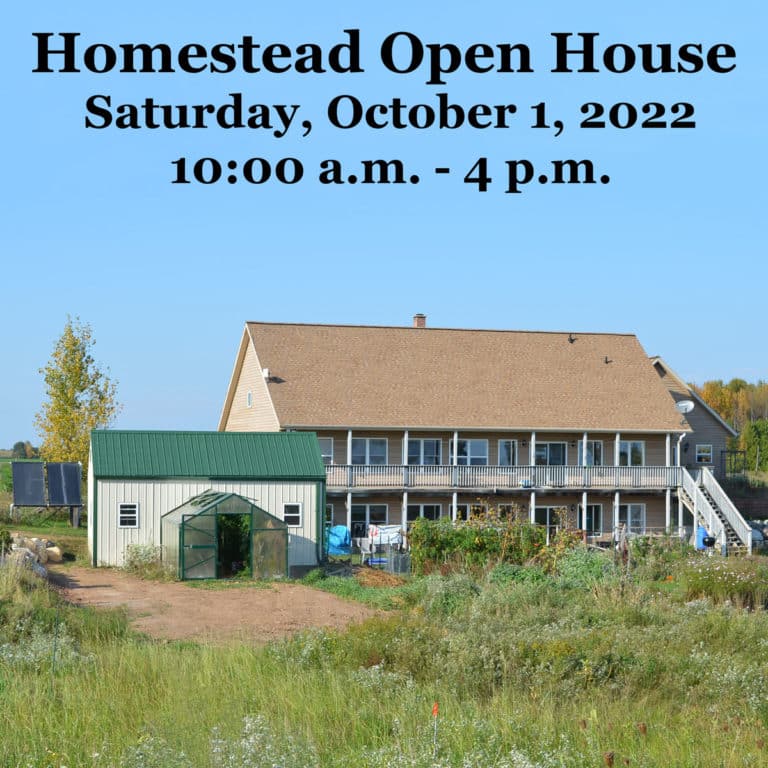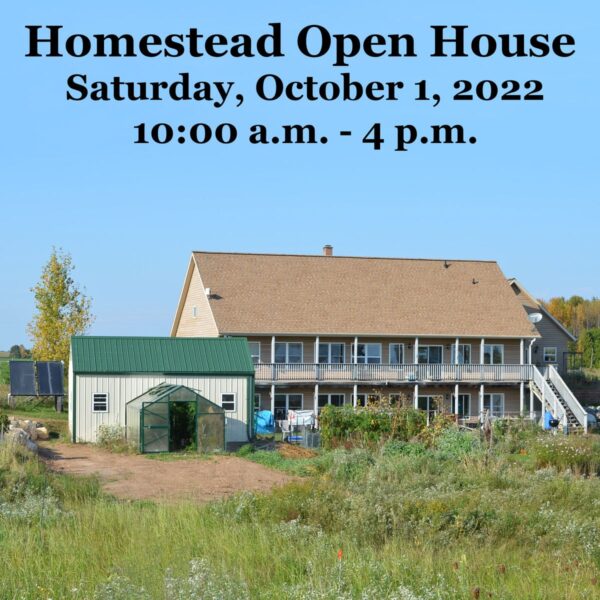 Green Home and Sustainable Living
Many people equate homesteading with off grid living and solar power. Being completely off grid may be a great option for some, but you don't have to go completely off grid to start using some solar options in your home. You can also choose less toxic cleaners and other products to reduce your environmental impact. "Green" topic areas on the site include: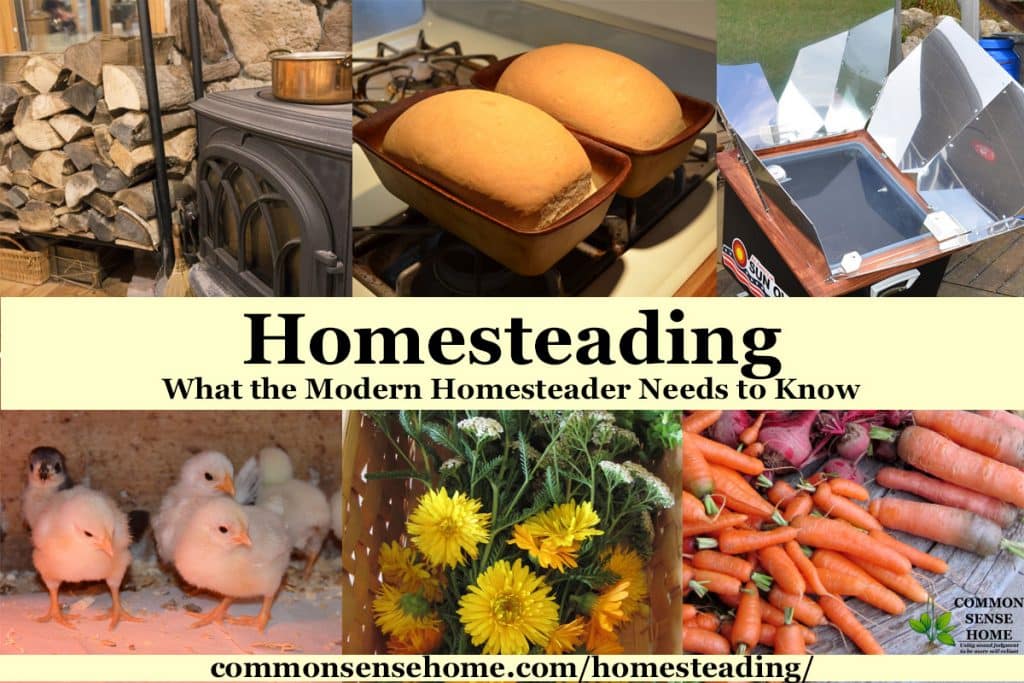 Originally published in 2012, last updated in 2019.