Real Healing Potions – Basic Herbal Medicine Preparations
We'll walk you through the basics of making your own real healing potions (herbal remedies) and hook you up with resources to learn even more.
First up – a little background information.
Do Real Healing Potions Exist?
Do real healing potions exist? They sure do – but they don't immediately fix everything like they do in games. That said, there are TONS of options – possibly right in your backyard – for treating everything from upset stomachs to congestion, and even chronic illnesses.
Note: This next section was written when my sons were just little boys, growing up on the homestead.
My boys are RPG (role playing game) enthusiasts. The younger generally enjoys giving a good thumping to something that sincerely deserves it or growing things (he is a dirt lover on and off the computer). The elder enjoys designing scenarios, cities, potions – he's always creating something.
I left one of my favorite herb books, the Holistic Herbal, out on the kitchen table. I spend a lot of time researching plant properties, so I like to keep it handy.
Number one son is a compulsive reader – books, magazines, packaging, over my shoulder while I'm typing – so of course he noticed "the book".
"Mom", he inquires, "are these recipes for REAL healing potions?"
"Yep – and most of what you need to make them is growing out in the back yard."
He set off immediately to gather odds and ends to brew his first concoction. I warn him not to experiment without checking with me first, as medicinal herbs are medicine. More is not necessarily better and they can have side effects.
He is a pretty responsible kid, and has a near-photographic memory, so I'm glad to have him on board with my latest project. It's a nice tie-in to our botany and Latin studies as well.
He made an herbal tea, which is also known as an herbal infusion. Since then, we've experimented with all sorts of infusions, salves and ferments.
Types of Herbal Remedies (Basic Herbal Medicine Preparations )
Herbal medicine preparation are either internal, or external. Internal remedies are those you eat or drink. (This would be the type of thing most people would think of as a healing potion.)
External remedies get applied to the skin. This includes preparations like salves and poultices.
Water Based Preparations
There are two types of water based herbal remedies – infusions and decoctions. If you've made herbal tea, you've made a simple infusion. Infusions work best for flowers and leaves. For woody parts and roots, use a decoction.
To make an infusion, add one teaspoon of dried herbs to your cup. (Use 2-3 teaspoons of fresh herbs.) Add one cup of boiling water to the herbs. Cover and steep for 10-15 minutes.
Strain out the herbs and sweeten with a little honey, if desired.
To make a decoction, start with a glass, ceramic, or other non-reactive pot. (Do not use aluminum.)
Add one teaspoon of dried herbs or a tablespoon of fresh herbs, cut into small pieces. Cover with one cup of water. Place the lid on and bring to a boil, and then boil for 10-15 minutes. Strain and drink the decoction.
See "How to Infuse Herbs in Oil, Water, Vinegar, Alcohol or Honey" for more information on different types of infusions. Check out "Harvesting and Using Dandelion Roots" for dandelion root decoction recipes.
Alcohol Based Preparations
Some plant constituents infuse better into alcohol than water. The alcohol also acts as a preservative.
To make a basic alcoholic tincture, place 4 ounces of dried herbs (or 8 ounces of fresh herbs) into a glass jar with lid. Cover the herbs with 1 pint of vodka (60-80 proof/30-40% alcohol) and close the container.
Shake the jar twice a day and place it in a warm location. After two to four weeks, strain out the herbs through a thick cheesecloth or flour sack towel. Store the liquid in a dark container and store in a cool location, out of direct sunlight.
You can also infuse herbs into wine and other types of spirits.
Other Herbal Preparations
If you avoid alcohol, you can make tinctures with vinegar or glycerin. They don't work quite as well as alcohol, but make an acceptable substitute.
Herbal syrups, like elderberry syrup and pinecone "jam", are throat soothing and immune system boosting. There are also oxymels, capsules, pills, lozenges, and more.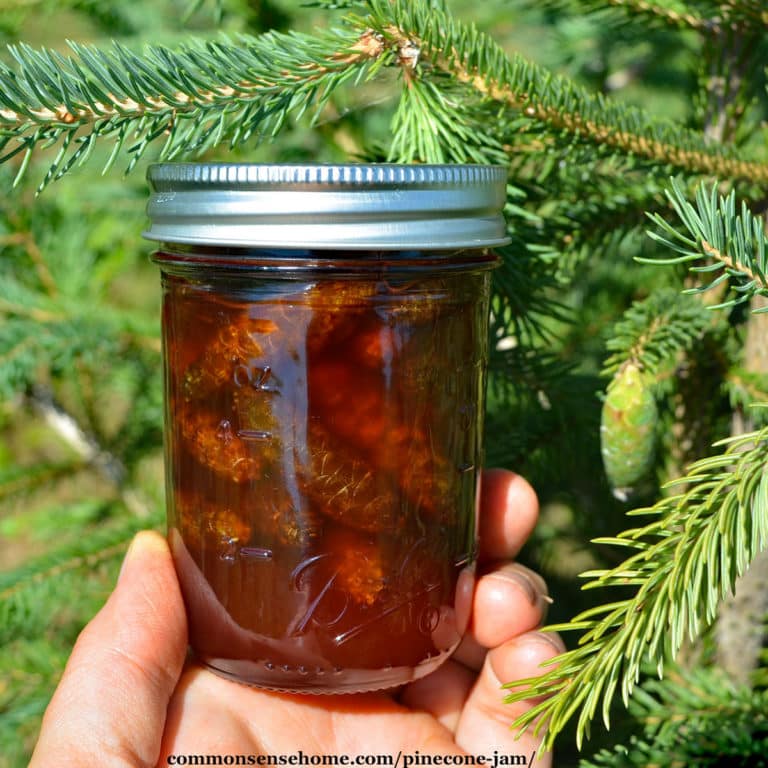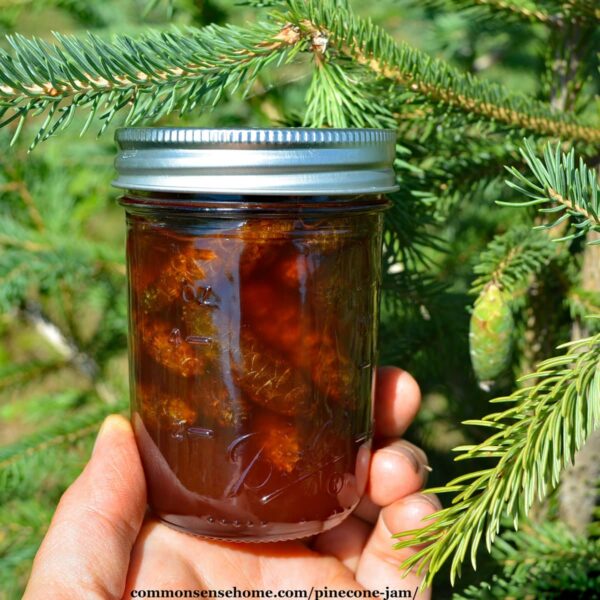 Learn More About Herbal Healing
If you want to learn more about herbal remedies, there are a lot of great resources out there – and unfortunately, some not so great ones.
You can check out some of my favorite books (and a board game) in the article "Wildcrafting Resources". We also have dozens of posts on herbalism and wildcrafting.
For more in depth training, check out the Herbal Academy. They have courses from beginners to advanced, including mini courses, like Making Herbal Preparations. It's a great place to learn and explore.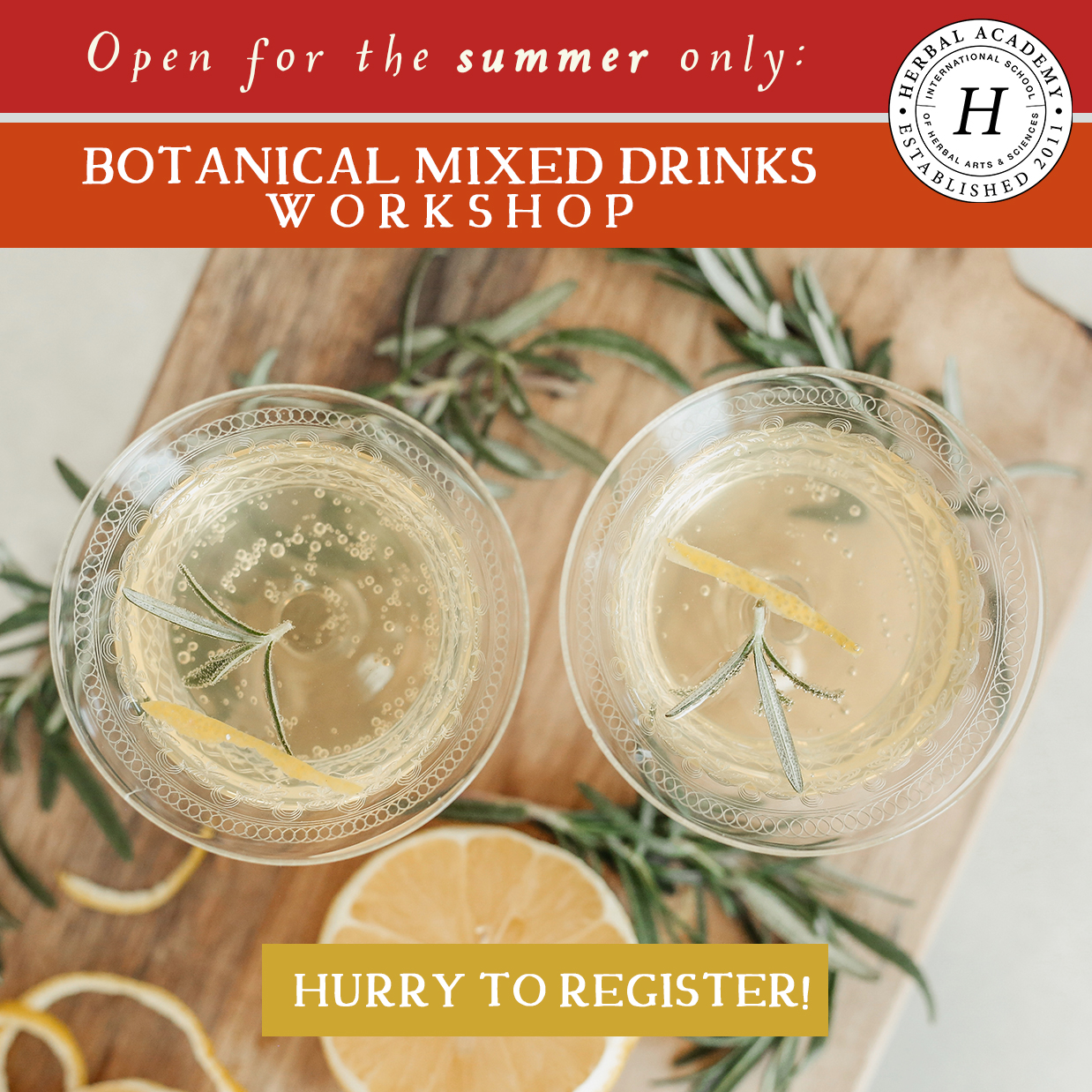 Originally posted in 2009, last updated in 2022.