In summer 2009 I posted about my first experiments with common plantain in Grandma Called it "Medicine Leaf" and Real Healing Potions. Plantain is a common lawn and garden weed. It has many medicinal properties, which are listed in the previous post, along with instructions for making an oil infusion. The leaves themselves can be applied directly to the skin, but for ease of use and long term storage, I infuse them in olive oil.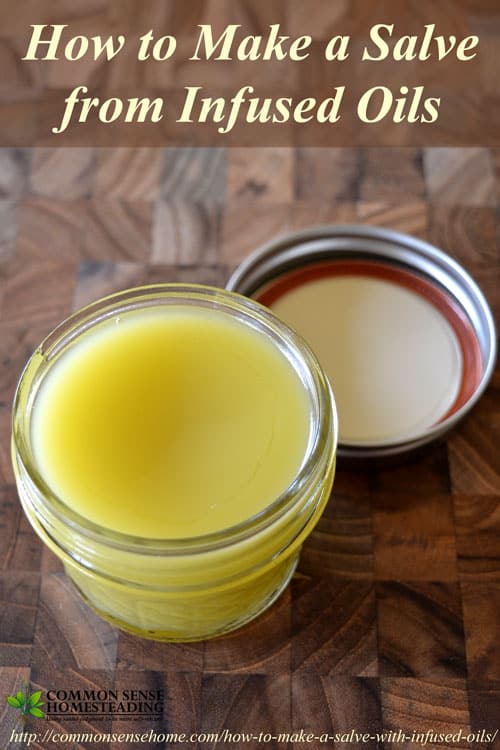 In this post I'll show you how to make a salve with infused oils. Plantain salve is good for insect bites and stings, removing slivers, hemorrhoids and other ailments.
Oils are great for covering large areas (like when you get covered in mosquito bites or sunburned), but sometimes an ointment or salve is more convenient (for instance, to treat a single bite, or apply to hemorrhoids, or to pack in your purse – no spills!). Once you have an herbal infused oil, making an ointment is quite simple. The following instructions are based on Herbal Healing Wise by Susun Weed.
You can watch the video tutorial (make sure your ad blocker is off), or use the step by step directions below.
How to Make a Salve with Infused Oils
First, drain the plant material out of your oil. I use my Norpro Jelly Strainer.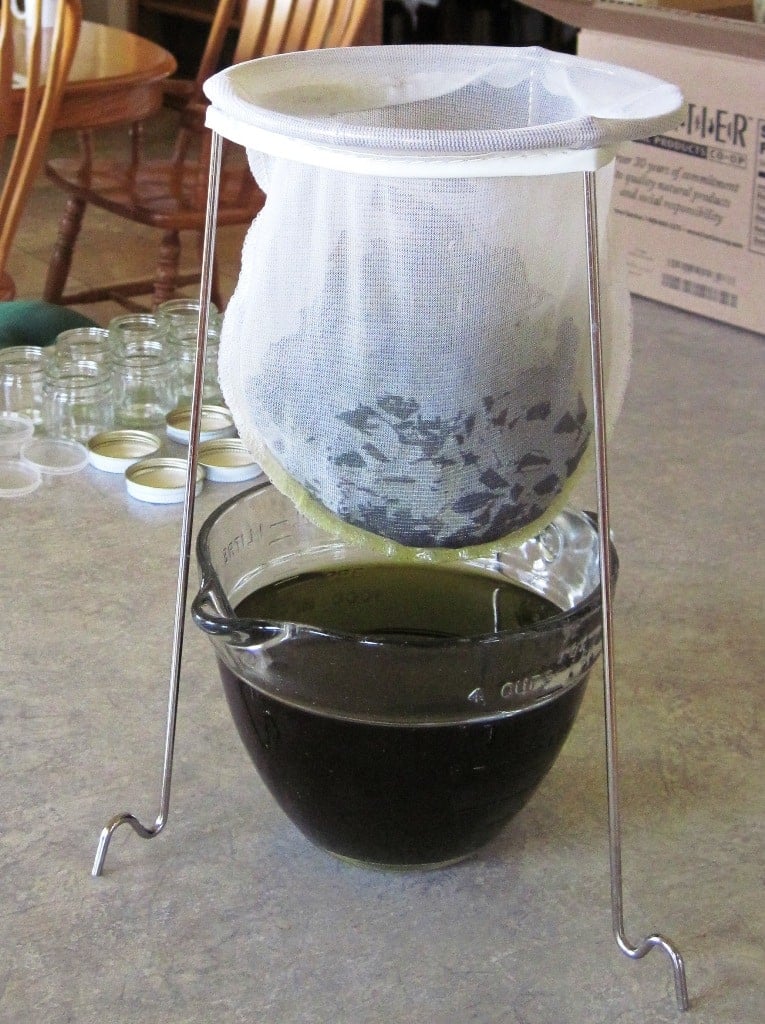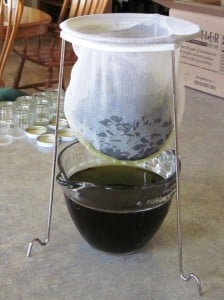 For each one ounce/30 ml of infused oil, measure out one tablespoon/15 ml of grated or granular beeswax. Place the infused oil in a small pot, add the beeswax. Frontier has some very ease to use beeswax pellets. They pack together more tightly than grated wax, so you should use a scant tablespoon (my first batch was on the thick side). Here's a photo of the pellets. You can also grate bulk beeswax. Unbleached beeswax pellets will give your salve a more golden color. (Click here to buy beeswax pellets online.)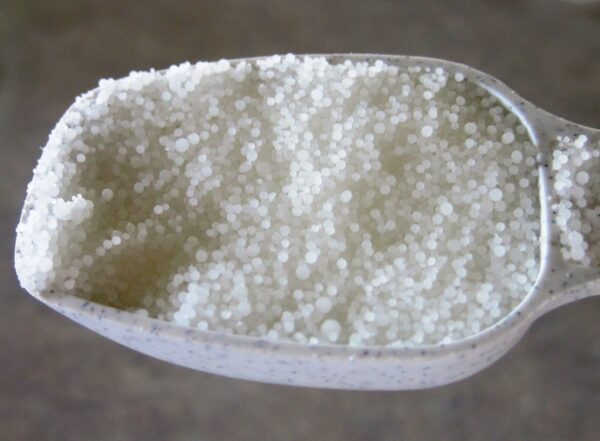 Place the pan on very low heat. Susun suggests a candle flame, but that didn't seem very practical. I set the burner on my gas stove to its lowest setting.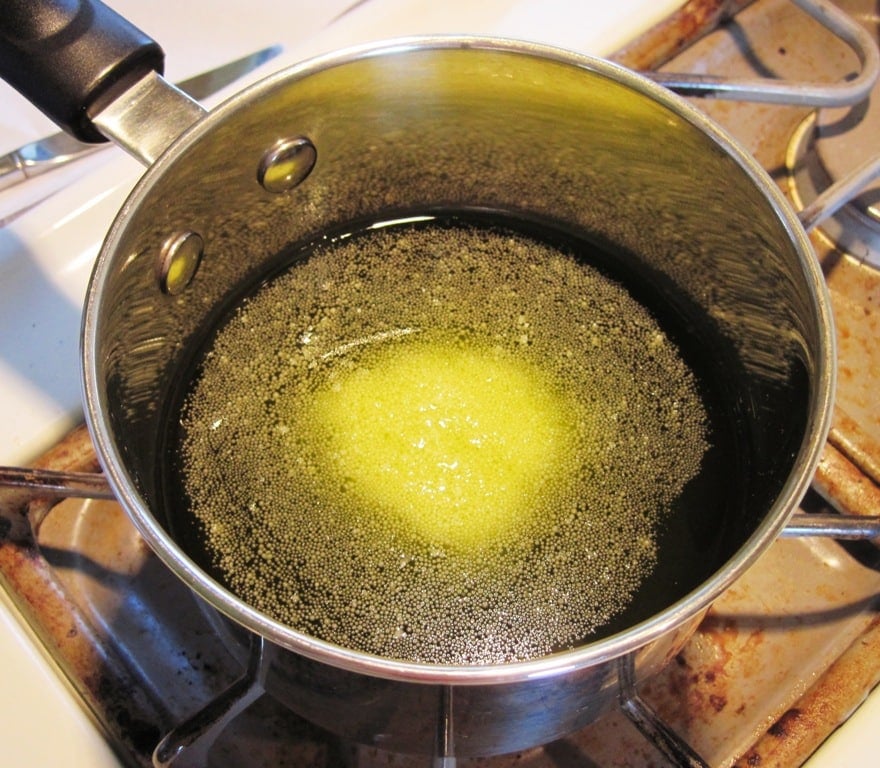 Stir constantly until the beeswax is totally melted. This rarely takes more than a minute or two. I blinked and the pellets were gone. Pour the liquid into your ointment jar and allow it to cool and solidify. I ordered both one ounce and two once containers. The one once containers were plastic with flip tops, the 2 ounce were glass with metal caps. Below is all the finished salve and the extra bottles of oil I kept as oil. I reuse old extract jars, but I also purchased some glass jars. I sold some of these at the farmers market last year and also gave some as gifts. It was a terribly wet year and the mosquitoes were out in full force, so the salve was pretty popular.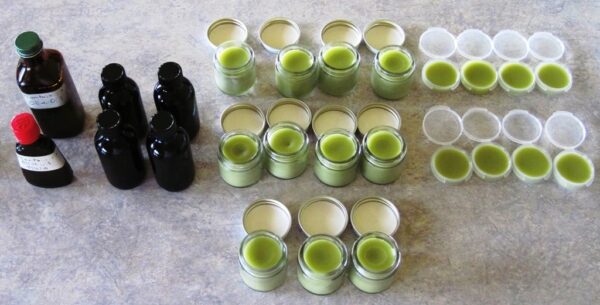 If you find the consistency of your salve to be too hard, remelt it and add more infused oil. If it is too soft, remelt and add more beeswax.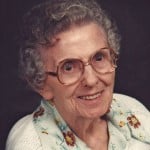 I made up labels with a picture of my grandmother on them, and named it Grandma Catherine's Medicine Leaf Healing Salve. I hope she'd approve.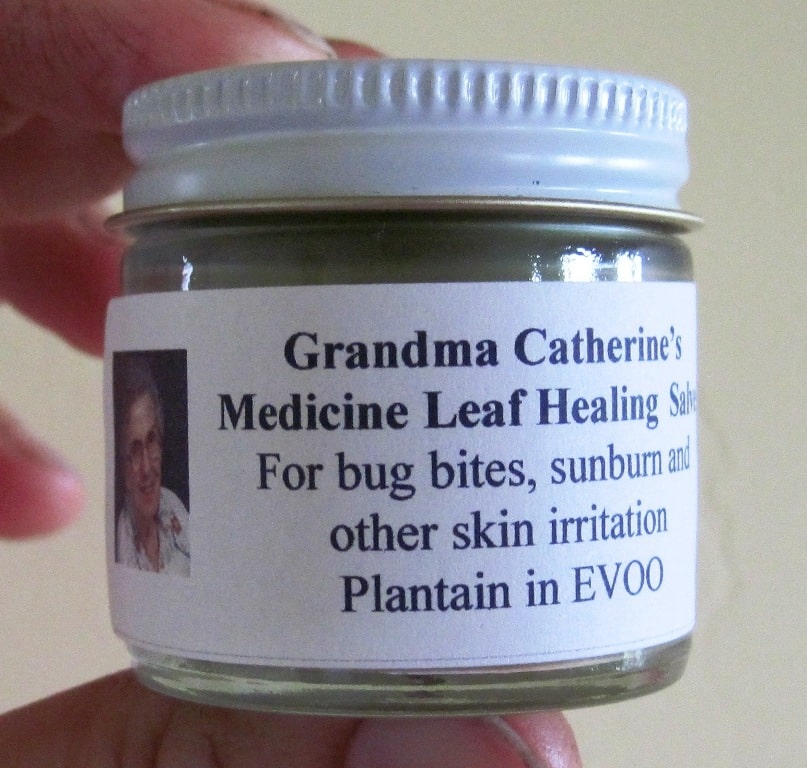 You may also enjoy: