Sinus pain and nasal congestion are common symptoms during cold and flu season. I've gathered together several home remedies for congestion to help relieve your stuffy nose and sinus pressure.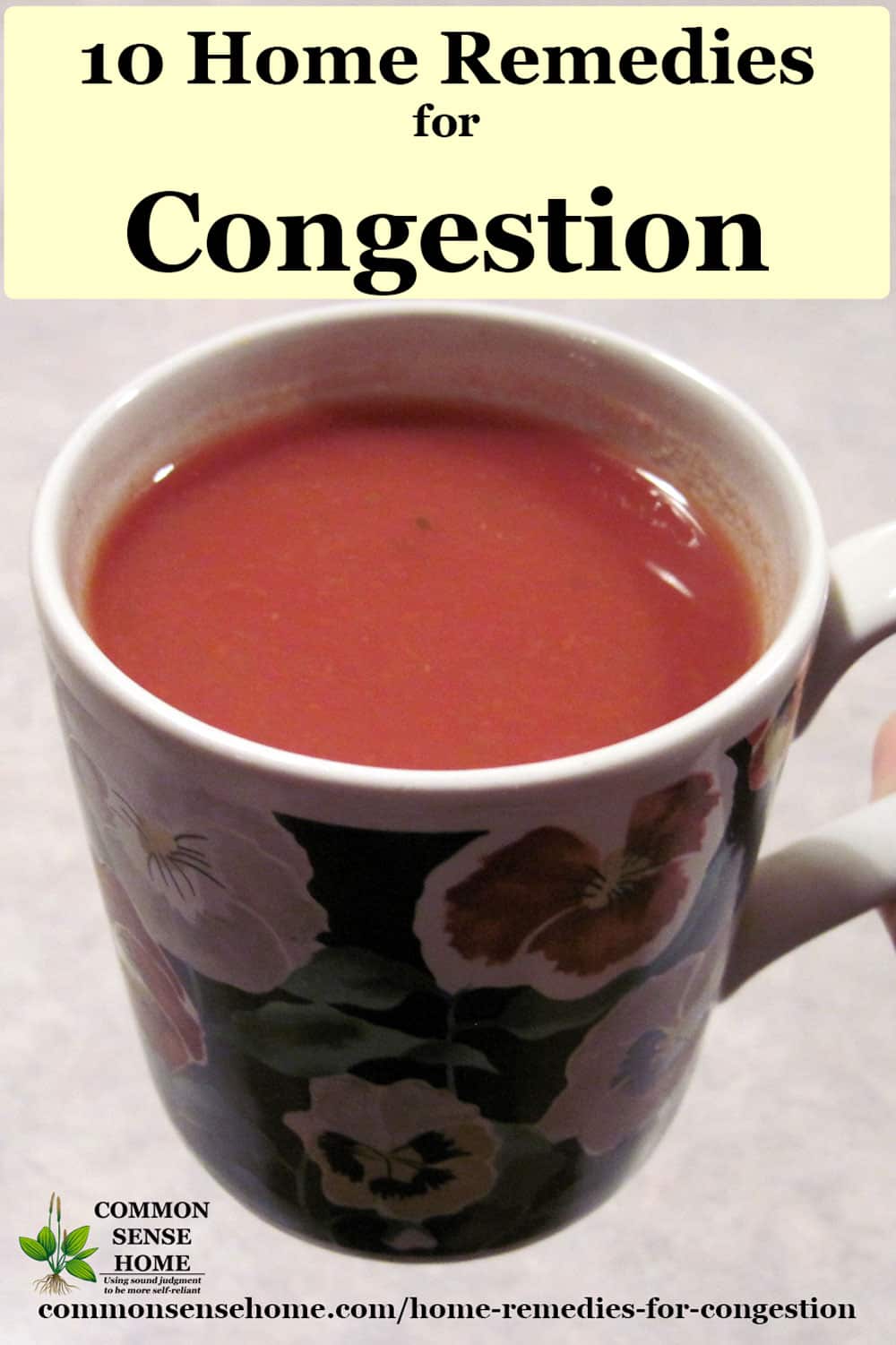 Why Use Home Remedies for Congestion?
I don't like the side effects of over the counter decongestants (they either make me jittery, knock me out or make my head feel like it's going to shrivel up like a raisin), so natural decongestants are my option of choice.
…