White Willow Bark – Harvesting and Use
White willow bark is one of our 20 must-have herbs for the home apothecary. White willow (Salix alba) contains salicin, which is the herbalists answer to aspirin. It is an easy substitute, with fewer side effects. 
We'll look at harvesting, processing, usage and contraindications.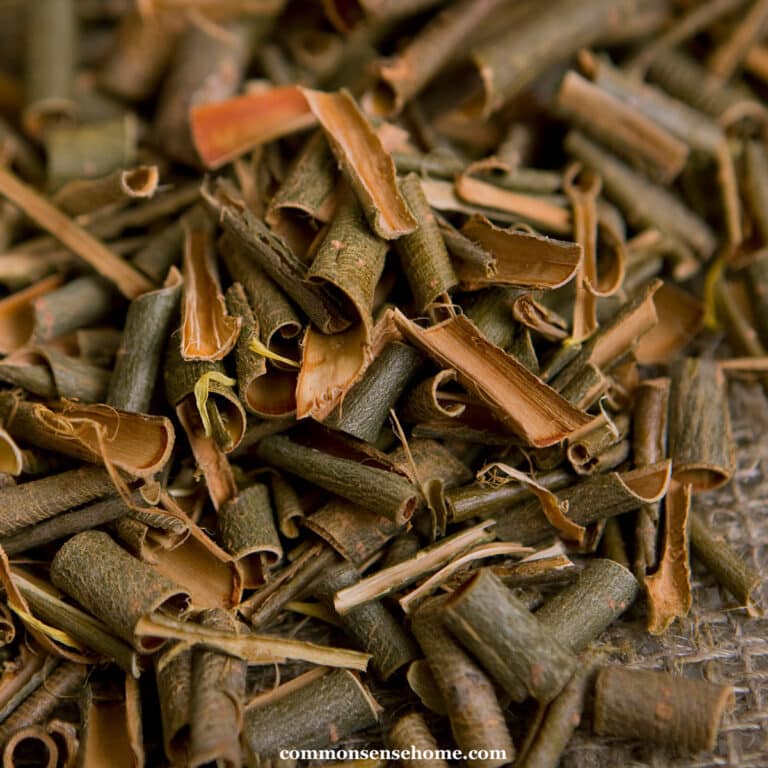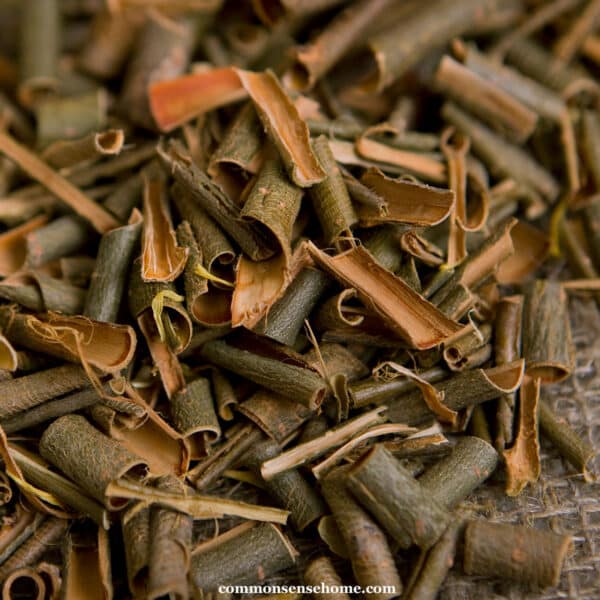 White Willow Bark Uses
The main use for white willow bark is pain relief. White willow bark also contains antiseptic, astringent, antioxidant, and immune-boosting properties. A tea or diluted tincture can deaden pain, and help speed healing of external wounds.
White willow bark is also effective against warts. Simply apply tincture of white willow bark to the affected area and cover with a Band-Aid. Do this 2-3 times a day until healed.
White willow works more slowly than aspirin, so it causes less stomach upset, while having a longer lasting effect. 
There was a study done in 2001 where 114 participants, ages 10-80, were given a daily dose of 240 mg of salicin (white willow extract) for their osteoarthritis and rheumatism lower back pain. The other half of the group were given non-steroidal anti-inflammatory drugs (NSAIDs). 
While both groups experienced reduced pain, the salicin group reported fewer side effects.
Harvesting White Willow Bark
White willow contains a glucoside called salicin. Our digestive systems convert this glucoside into salicylic acid, which is an anti-inflammatory and pain reliever.
Harvest in the spring when the buds begin to grow and sap begins to flow. Choose healthy branches that are 1-3 inches in diameter.
Depending on the tree, you can either peel the bark off with your thumbnail or shave it off with your pocket knife to expose the inner green bark. The inner green bark is what you're after.
The bark curls into quills similar to cinnamon sticks. Cut the bark strips 2-4 inches long and less than 1 inch wide. This helps to prevent molding. 
Process or use immediately to prevent spoilage, or dry for storage.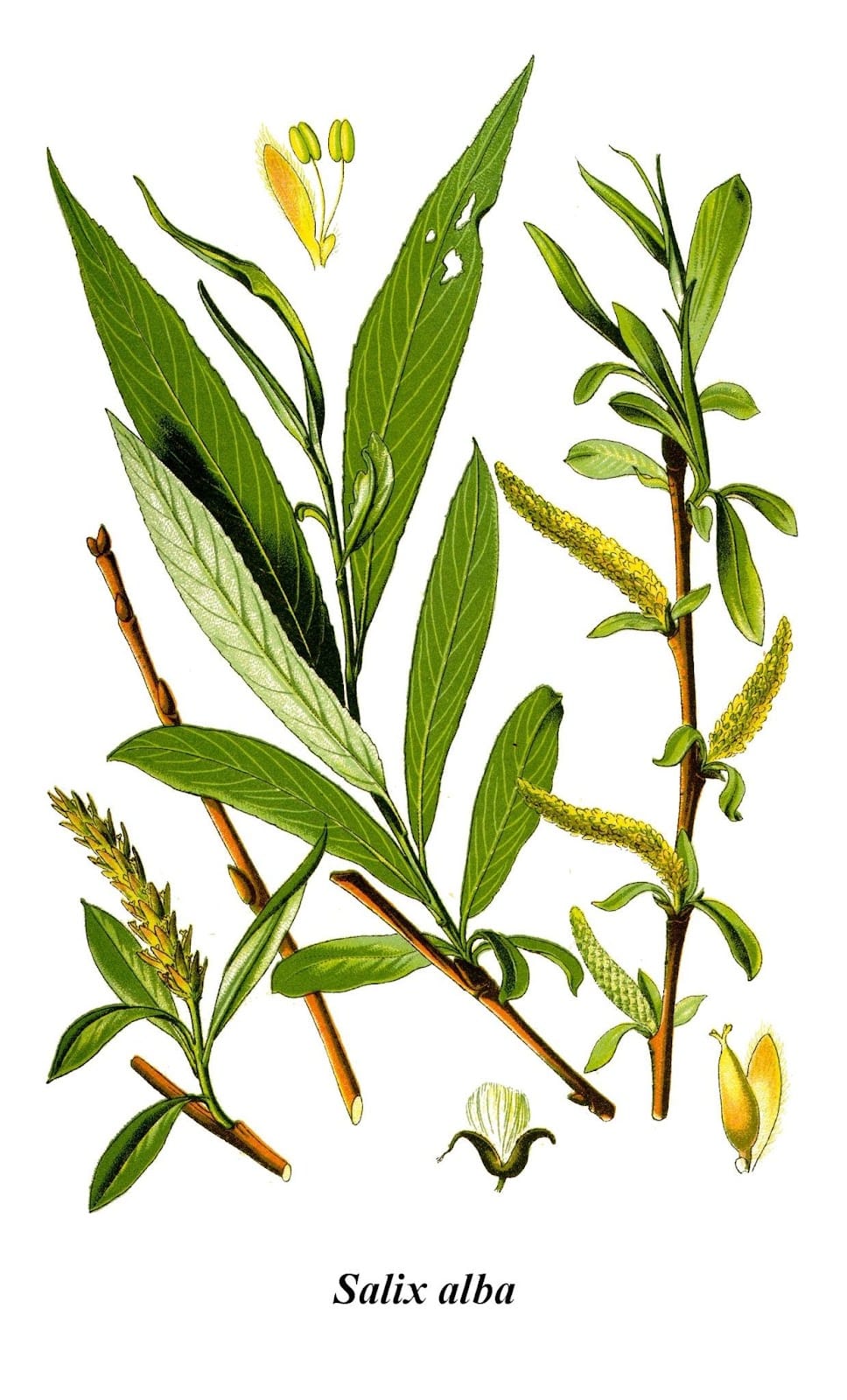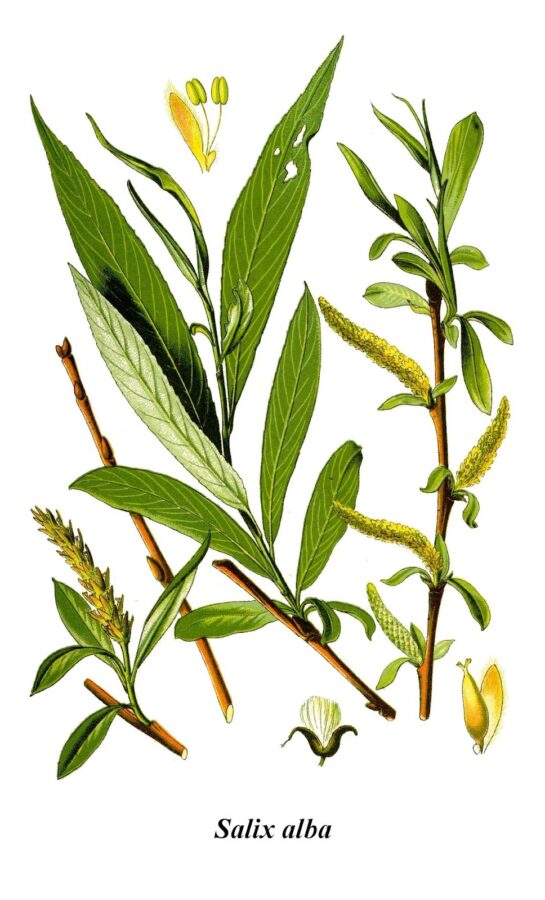 To dry, spread your bark strips out on a screen in a warm, dark location with good air circulation. Be sure to turn them frequently. You can also use a dehydrator set on the lowest setting. Some dehydrators such as  Excalibur have an "herb" setting, which is extremely helpful.
The bark is finished dehydrating when the pieces are easily broken. Store your white willow in a sealed container out of direct light. It remains potent for a year or more. 
How Do I Process White Willow Bark to Use in My Home Apothecary?
To use white willow bark as an herbal medicinal, you need to extract the healing properties from the plant. Tinctures and decoctions are two ways to do this.
Making White Willow Tincture
White willow is most often used as a tincture. To make a tincture using the folk or "simplers" method, use a 1:1 FRESH bark to alcohol ratio with an 80 proof alcohol. Vodka is most commonly used. 
For DRIED bark, use a 1:4 or 1:5 ratio. I like to use a 1:4 ratio for most things. Using a Ball or Mason jar makes it pretty easy.
If you are using FRESH bark, simply fill the jar with white willow very loosely. Then fill with enough alcohol to completely cover the bark, leaving a little room for expansion, and cap.
For DRY bark, fill the jar about 1/4 full with bark, then fill the rest of the jar with alcohol. Cap and label the jar.
Add a label with the date, the common name: white willow bark, and scientific name (Salix alba) just below that. 
I  like to add the scientific name, because it helps me see it and learn it. You can put any other information you choose, such as, fresh or dried plant, and type of alcohol, etc.
Be sure to shake your jar frequently. Let it macerate (sit in the vodka) for about six weeks. At that time, strain out your plant matter into a cheese cloth covered, mesh strainer.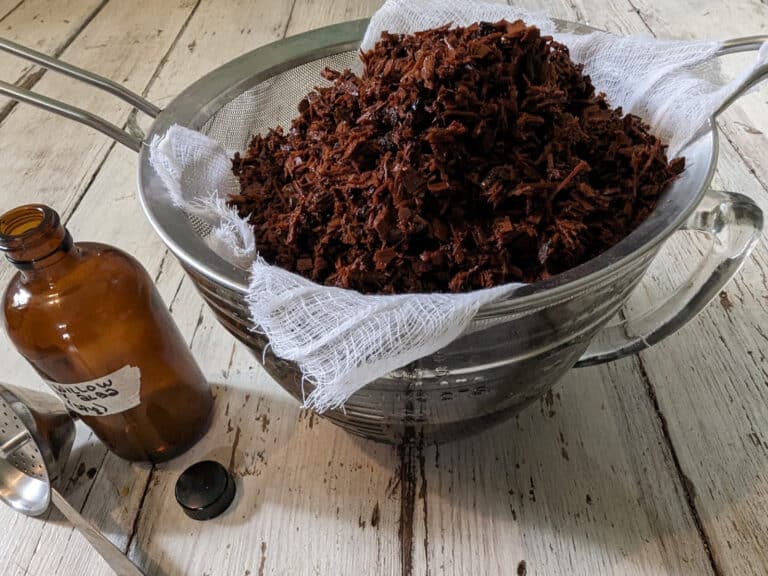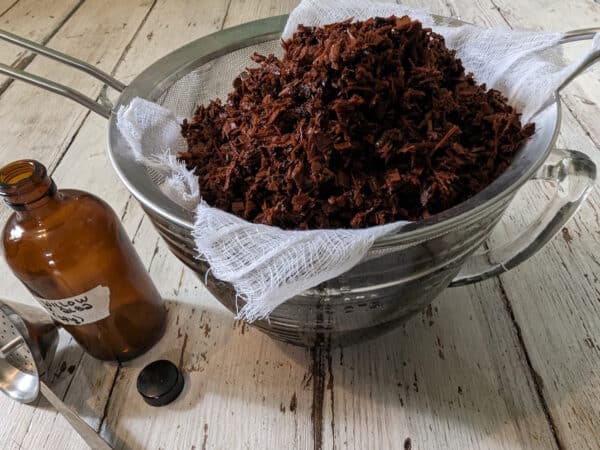 Then hand squeeze as much of the medicine out as you can.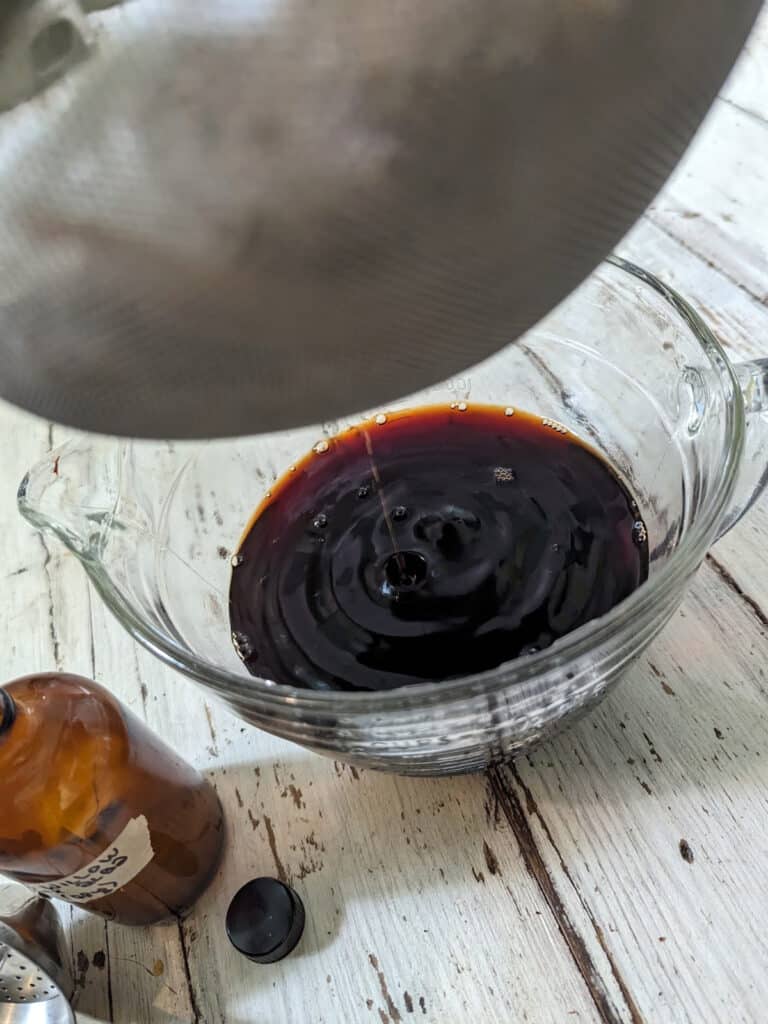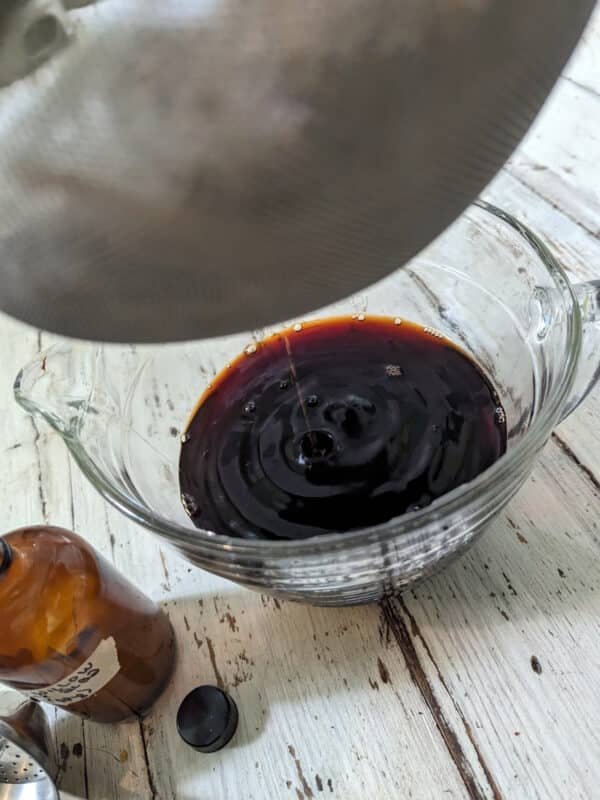 Throw the used bark away. Rebottle your tincture into clean jars, or tincture bottles, transfer your label, or make a new one.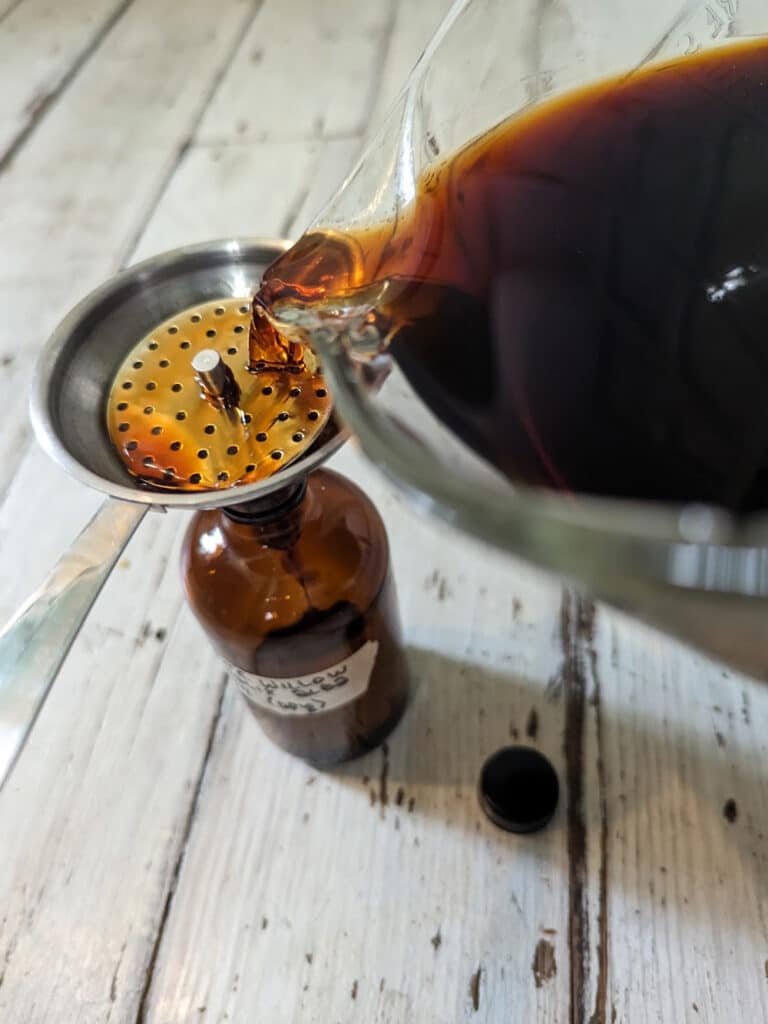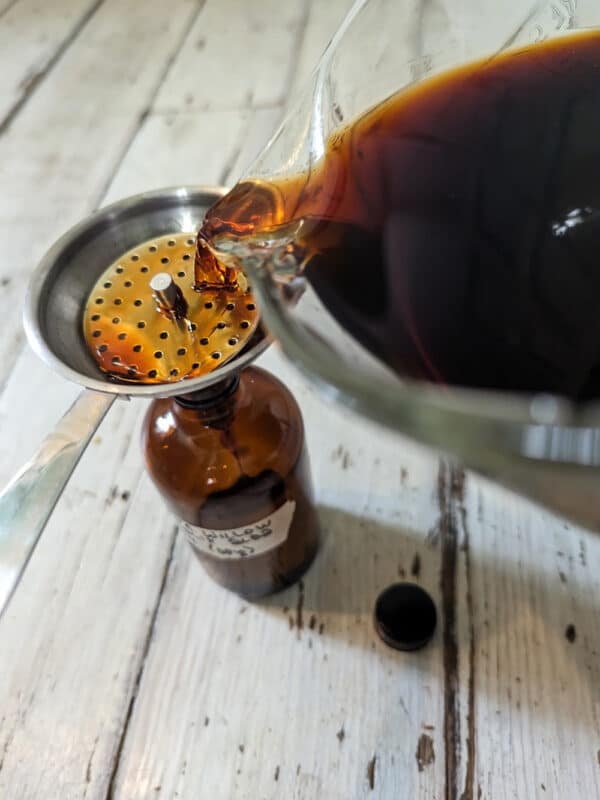 White Willow Bark Tea Recipe
You can also make a decoction, which is like a strong tea. Add 1-2 teaspoons of the dry root to eight ounces of water, and set to boil for 15 minutes. Turn off the heat, and allow it to steep another 15 minutes. Strain out the bark and drink.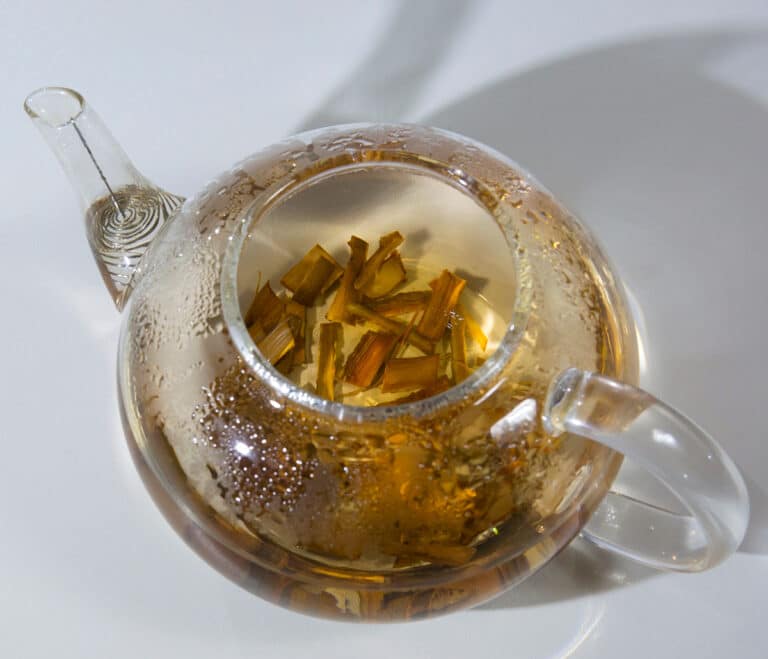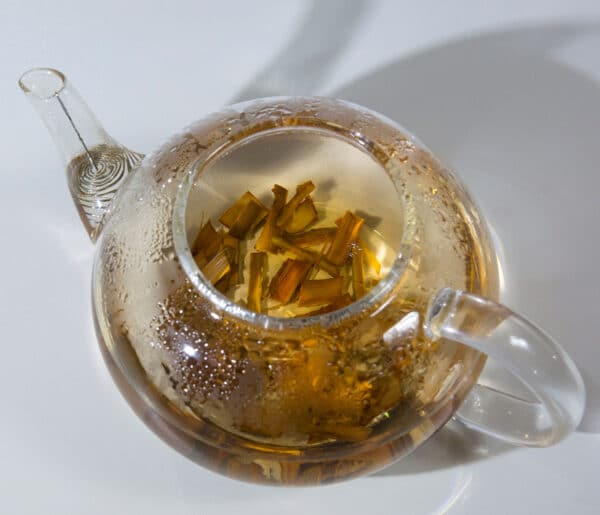 You can double or triple the recipe. Store in the refrigerator for up to 24 hours.
Dosage
The adult dose of tincture is 30-60 drops or 1-2 dropperfuls, 3x a day by mouth for internal pain. Take one cup of tea three times per day.  
Use white willow for:
Tension headache
Toothache pain
Joint pain
Nerve pain
Muscle pain, and strain
Lower back pain
Rheumatic pain
Topical wound pain and healing
Fever
Menstrual cramps
Bursitis
Dissolving warts 
Many other inflammatory conditions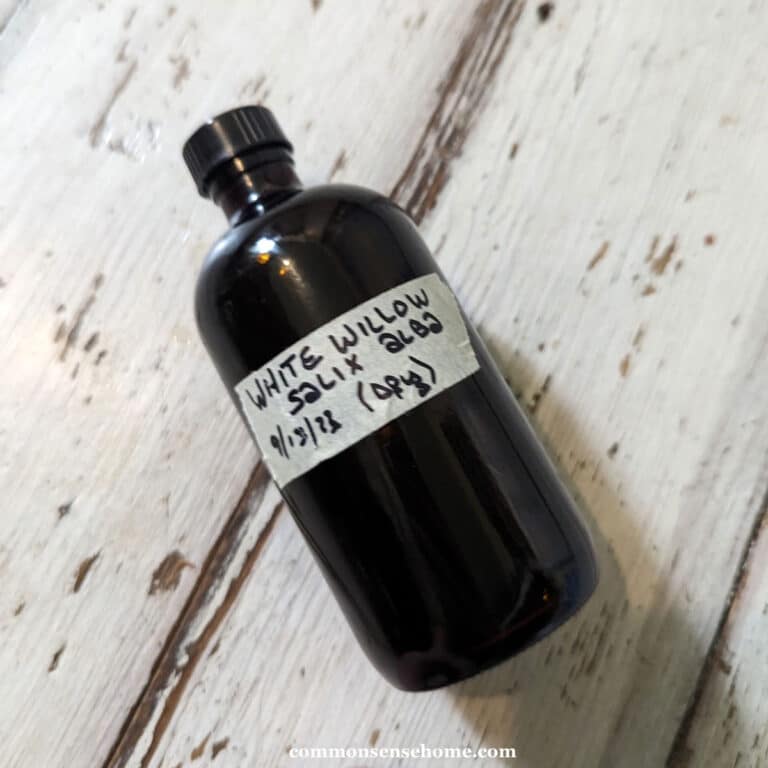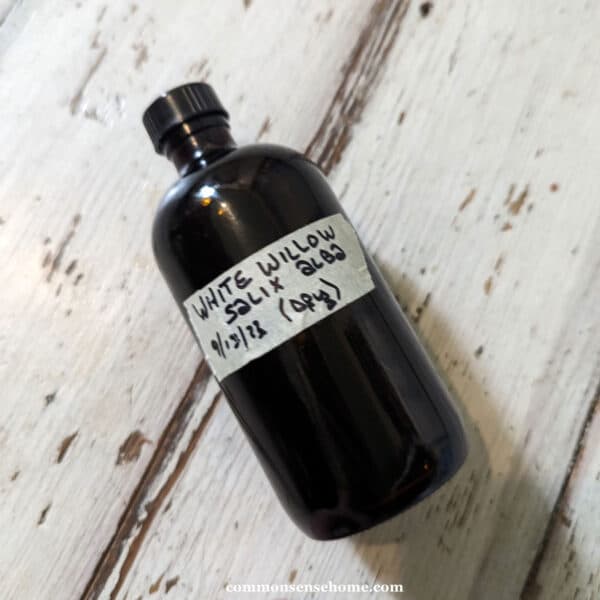 Precautions and Contraindications
Take the same precautions with white willow as you do with aspirin, especially with children. There is some risk of developing Reye's syndrome in infants with viral infections dosed with aspirin.
White willow extracts have a high tannin content, which means that some people could experience stomach upset or nausea. Someone with a hypersensitivity to aspirin may react similarly to white willow. It may also increase the risk of bleeding.
Do not use while pregnant or breastfeeding. If you have asthma, diabetes, gout, gastritis, hemophilia, stomach ulcers, or with kidney or liver issues, please consult your health care provider before taking willow bark.
Where to Find Salix Alba Bark
There are actually 350 species of willow (Salix spp.) Although all of them contain salicin, the amount varies between willow species. Many factors impact the concentration of salicin, including the age of the tree, the harvest method, and even the processing. 
I prefer to buy mine from reputable sources such as Mountain Rose Herbs, Frontier Herbs, or Starwest Botanicals. 
Frontier Co-op Organic Cut & Sifted White Willow Bark 1lb
HawaiiPharm White Willow Liquid Extract, Organic White Willow (Salix Alba) Dried Bark Tincture, Herbal Supplement, Made in USA, 2 fl.oz
Starwest Botanicals Organic White Willow Bark Cut & Sifted, 4 Ounces
Frontier Co-op Organic Cut & Sifted White Willow Bark 1lb
HawaiiPharm White Willow Liquid Extract, Organic White Willow (Salix Alba) Dried Bark Tincture, Herbal Supplement, Made in USA, 2 fl.oz
Starwest Botanicals Organic White Willow Bark Cut & Sifted, 4 Ounces
Storage
Store your white willow in an airtight container such as a Ball or Mason jar. Keep the bark in dark area where it will not be degraded by the light. Make sure bark is completely dry before storage, or it will mold.
As you can see, white willow is one more way to be proactive for your own medicinal needs. It's widely available for purchase, but with skill it can also be wild harvested. Use white willow similarly to over-the-counter NSAIDS, avoiding contraindications. 
This article is part of the Building your own Home Apothecary series.
For more in depth information on herbal remedies, check out the wonderful courses at the Herbal Academy.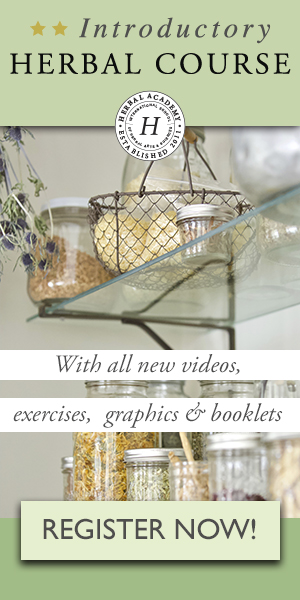 Sources

Chrubasik, K. O., & Model, C. A. Treatment of low back pain with herbal or synthetic anti-rheumatic: A randomized controlled study. Willow bark extract for low back pain. Rheumatology. 2001: 1388-1393

Ernst E, Chrubasik S. Phyto-anti-inflammatories. A systematic review of randomized, placebo-controlled, double-blind trials. Rheum Dis Clin North Am. 2000;26(1):13-27.

Freischmidt A, Jurgenliemk G, Kraus B, et al. Contribution of flavonoids and catechol to the reduction of ICAM-1 expression in endothelial cells by a standardised Willow bark extract. Phytomedicine. 2012;19(3-4):245-52.

Uehleke B, Muller J, Stange R, Kelber O, Melzer J. Willow bark extract STW 33-I in the long-term treatment of outpatients with rheumatic pain mainly osteoarthritis or back pain. Phytomedicine. 2013;20(11):980-4.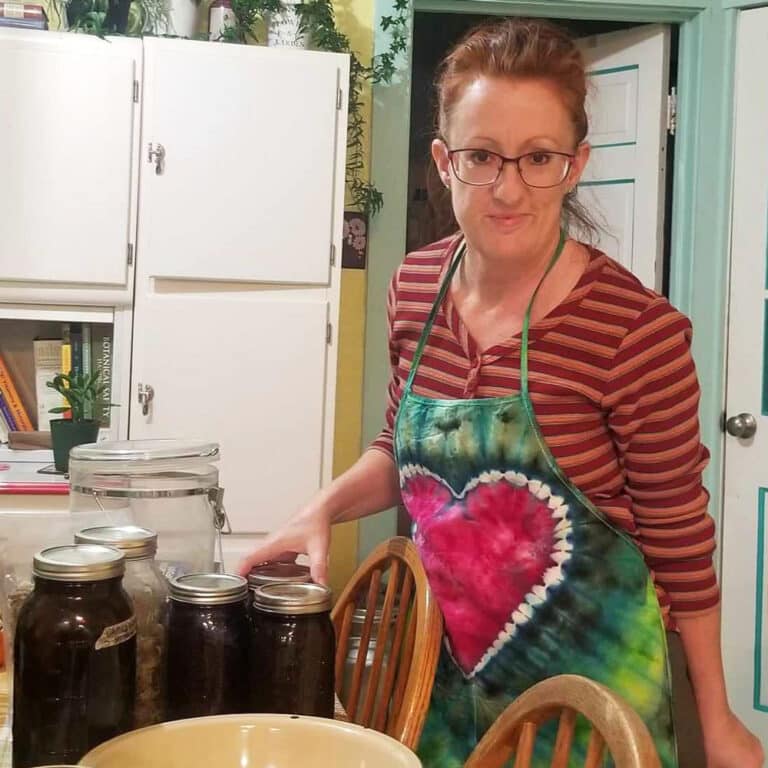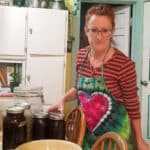 This article was written by Sylvia Gunther. Sylvia studied under Rosemary Gladstar and earned the distinction of Traditional Herbalist. She then studied Clinical Herbalism through The Herbal Academy, where she continues her life long exploration of herbs.
Sylvia and her husband live in North Central Indiana. Together they raised six beautiful children.