Never Buy Bread Again is written for beginning bakers. It focuses on easy to follow recipes for some of the most commonly eaten breads.
It includes:
Tools and ingredients needed to make bread
Troubleshooting tips for the most common bread baking problems
EASY recipes, plus freezing and storage tips
There are no chemicals and no preservatives – just real food made with basic pantry ingredients. Once you've mastered this book, you'll never be one of those folks scouting store shelves for bread when a storm is on the way.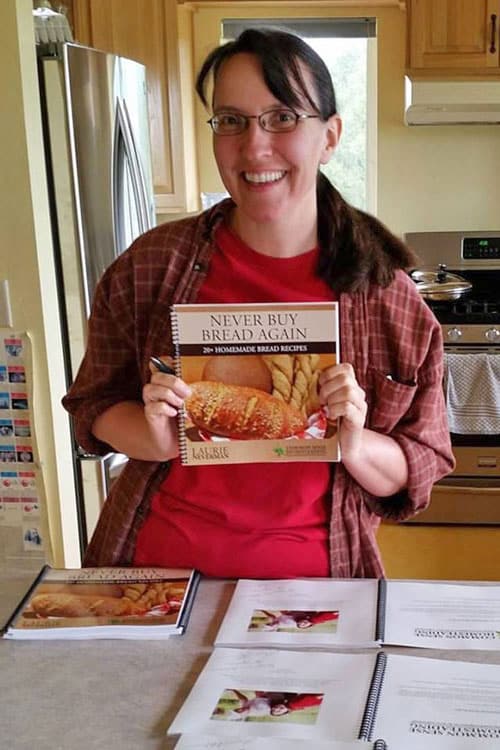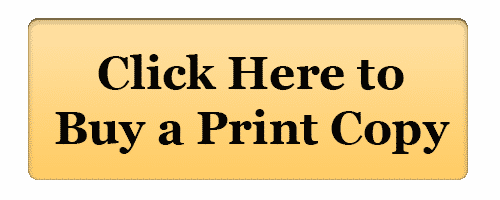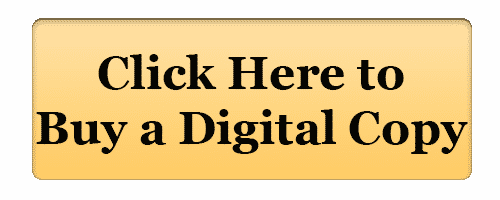 About the Author
Laurie Neverman is the creator of Common Sense Home, where she shares practical information on self-reliant living. She was a featured speaker for the Naval War College Strategic Studies group, Search for Sustainability Summit, Home Grown Food Summit and other events.
She and her sisters and mother operated Irene's Custom Cakes and Catering for nine years. Her writing has been featured in Permaculture North America, Taste of Home, and Countryside magazines.
What's in the Bread Book?
"Never Buy Bread Again – 20+ Homemade Bread Recipes" is the bread book designed for beginning bakers and those who enjoy quick and easy homemade breads. It's also fun for those who remember recipes "like grandma used to make" and want to recapture that flavor in their own kitchen.
In this book you'll find:
Troubleshooting tips so you can bake without fear
Easy everyday breads such as sandwich bread and crusty French bread
Quick breads such as buttermilk biscuits, corn bread and pancakes
Gluten free breads
How to Make a Sourdough Starter and Basic Sourdough Bread
Holiday and special occasion breads, like fruit filled kolache, Polish doughnuts and pretzel bread
How to store and freeze breads (before and after baking) for best quality
Tips for adjusting bread recipes for high altitude baking
Fun bread "go alongs" like flavored butters and cheese fondue
Recipes to make with leftover bread
The book includes full color photos, so you know what the finished bread should look like, and stories from our family about the recipes and baking traditions.
It has a spiral binding so that it lays flat on the kitchen counter for easy reading while cooking. Some of these recipes have been featured on the website, others are exclusive to the book.
Free Bread Baking Video Tutorial – The book includes access to an online baking tutorial video to take you through the basics of bread making.
How Do I Get My Copy?
Never Buy Bread Again is available in print and digital formats.
The spiral bound print edition is available only in the United States. International readers can order a print version (not spiral bound) via Amazon.com.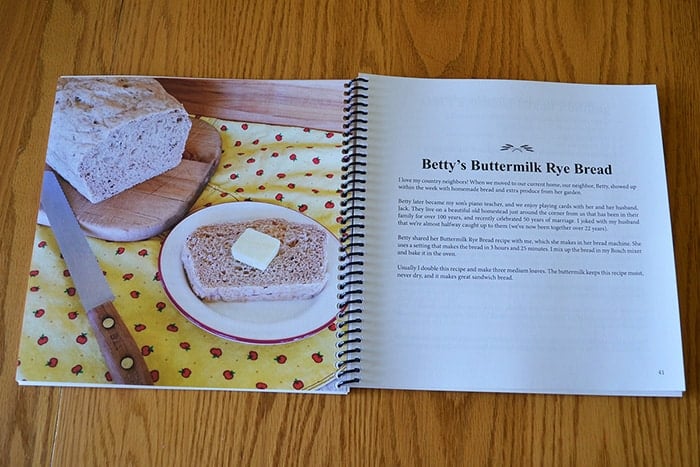 Purchase a Spiral Bound Copy
Print copies are spiral bound so they lay flat for easy use while baking.
The price for the print version is $19.95 (+ sales tax in Wisconsin) and $3.99 shipping and handling.
FREE BONUS – With the purchase of your print copy, you'll also receive the digital versions of the book. That's two products for the price of one!
The mailers I have will fit up to 7 copies. If you would like to order more than one copy, shipping is $1 extra per copy, up to seven copies. (More than 7 will take another mailer.)
To buy multiple copies:
Type in the desired number of copies in the Quantity box.
Click "Update Cart".
If Shipping does not automatically update, use the dropdown arrow to select the least expensive shipping option available. For example, "5.99 (Buy3)" for a purchase of three books.
Check out safely with Paypal. You don't need a Paypal account to purchase. It can also process debit and credit cards.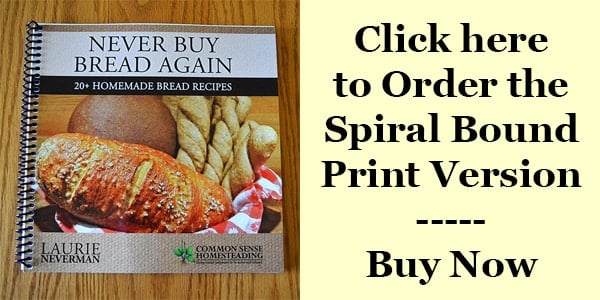 Bulk Pricing Available
For groups or retailers (or generous gift givers) wishing to purchase 10 or more copies of the book, you can order them for $9.95 each plus bulk rate shipping. Email me at laurie at commonsensehome dot com to make arrangements.
Purchase the Ebook Version
The ebook (digital) version is $9.95, and includes downloadable PDF, epub and mobi versions of the book.

Here's what our Readers are Saying about the Recipes…
On the Basic Sandwich Bread:
"Easy to make, I can pronounce all the ingredients, and it is a family favorite!"
"I just want to thank you for this recipe. We make it all.the.time. I made the rolls 2 days in a row this week. It is a favorite in this family! Thank you!"
"Made bread and rolls for the first time today using this recipe. Lets just say YUMMY!!"
On the Potato Bread:
"This is the best bread ever!!!!!!! I mixed the ingredients in my bread machine and put it on the dough cycle, then I took the dough out and let it rest for 20 minutes. Then I put the dough into 2 loaf pans and let rise until doubled and baked them in the oven. The bread was soft and it stayed soft. This is the only bread recipe that I will use. I did freeze one loaf and when I thawed it out it tasted like I just made it 🙂 YUM! YUM!"
"Made this yesterday – what a lovely loaf! No need to change a thing; this one's a keeper!"
On the Crusty French Bread:
"Just tried this recipe. I had my bread machine make the dough. I had never used bread flour before, only all purpose. This was AMAZING! The family polished off the loaf, still warm with butter. This recipe has gone into My Favorites!!"
"I made this last night & It was a complete hit!!! First time making bread & it came out beautiful & delicious!!! Thank you for the recipe & easy to follow instructions!"
On Betty's Buttermilk Rye:
"Thank you for sharing your recipe as this is the 2nd time in a week I have used it.
So delicious, I love rye bread and this one made with buttermilk is the best:)
I used my Breadman machine on #1 setting and 1% buttermilk and came out with
A light crunchy crust with perfect texture and easy slicing."
On Gram Irene's Corn Bread:
"This is seriously the best cornbread ever! I am now famous at family gatherings for using this recipe :-). Thank you!"
"This recipe SAVED me! I'd just made a total flop on cornbread muffins from a food.com recipe. I know it's foolish to try a new recipe last-minute, but I couldn't find my old standby. So right before a luncheon, I made these after throwing the other "bricks" away. This turned out great!
If you enjoy the book, please stop back and leave a comment below! Thank you!