13 Easy Homemade Bread Recipes – Never Buy Bread Again
I've rounded up some of my favorite homemade bread recipes to help you bake a great bread for any meal.
Ditch all the nasty ingredients in store breads, save yourself some money and enjoy some really good bread!
The first section has a number of yeast bread recipes using wheat flour. The second section has bread recipes for special diets, including gluten free breads.
Enjoy fresh baked bread and like having all your "go to" recipes in one spot? Click here to get my book "Never Buy Bread Again". Now available in spiral bound print and digital version.
Homemade Yeast Bread Recipes
Note: I use SAF-INSTANT yeast, which does not require proofing (activating the yeast in warm liquid). You can substitute bread machine yeast or active dry yeast.
To substitute active dry yeast:
Dissolve active in warm liquid before adding the rest of the ingredients, and use a little extra active dry yeast. For more on yeast substitutions, visit Yeast FAQ at The Fresh Loaf.
Use bread flour or hard wheat flour for yeast breads, unless otherwise indicated.
Our Favorite Bread Recipe – This easy homemade bread has eggs and butter for extra richness. It's a great recipe for sandwich bread, dinner rolls or buns for burgers, brats or sloppy joes.
Easy Sourdough Bread – This simple sourdough recipe uses only four ingredients – sourdough starter, flour, water and salt. The post also includes how to create a sourdough starter.
Potato Bread using Leftover Mashed Potatoes – Give leftover mashed potatoes a second life with this light and tender sandwich bread.
If you don't have leftover potatoes, simply cook and mash a potato or two, as needed.
Crusty French Bread – This crusty French Bread recipe is great with soups and stews, as loaves, twists or bread bowls. It's best enjoyed fresh to preserve the crackly crust, but makes an excellent French toast if there are any leftovers.
Cheese Soup in Bread Bowls – Now we don't have to wait for the fair or a restaurant visit to enjoy the crispy crust of a bread bowl filled with piping hot soup. It's warm and filling – plus, it's budget friendly.
Duncan's Meat in a Loaf – This is one of my youngest's favorites, bread and meat all in one. Makes a great hot sandwich option for feeding a crowd.
Betty's Buttermilk Rye Bread This easy rye bread recipe makes a delicious loaf of bread with a tender crumb. The flavor is mild – great for sandwiches, toast, or butter and jam.
Challah Bread from Lady Lee's Homestead. Challah is the traditional Jewish Sabbath bread, rich with eggs and oil, and a bit sweet. While commonly served as an oblong braided loaf, on Rosh Hashanah, round challah is served to symbolize eternal life.
Whole Wheat Bread – Sprouted or Soaked – If you have trouble digesting wheat, you make want to try soaking or sprouting.
Still not getting the results you'd like with homemade bread?
Check out the post, "Troubleshooting Tips to Help You Bake the Perfect Loaf of Bread".
Gluten Free Bread Recipes
Brazilian Cheese Bread – Makes a great gluten free hamburger or sandwich bun
From Adrienne at Whole New Mom:
Gluten Free Focaccia Flax Bread
Buckwheat Galettes (Gluten Free Wraps)
Starlene from GAPS Diet Journey has a new e-book with coconut flour sandwich bread called "Beyond Grain and Dairy".
The book contains 113 recipes that are gluten and dairy free. This recipe is also featured in her e-book, "Baking with Coconut Flour". "Baking with Coconut Flour" includes recipes – PLUS – a step by step formula to convert standard recipes to coconut flour recipes.
I hope these beautiful breads will encourage you to do more bread baking at home. Don't forget to Pin this post for later and share it. 🙂
If you need even more recipes, check out the Recipes page, which lists all the recipes on the website.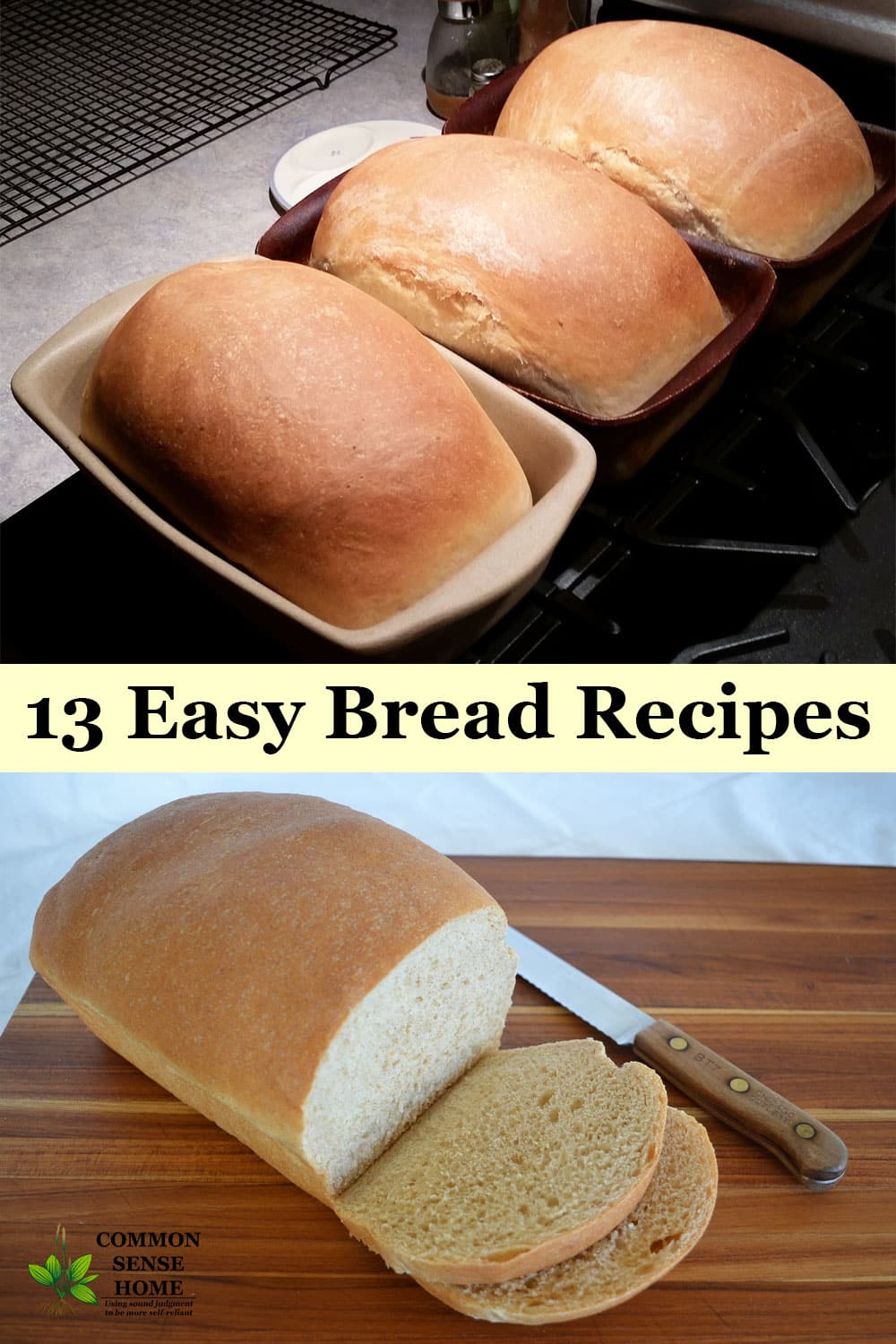 Originally published in 2013, last updated in 2020.