BAOFENG BF F8HP – Review and Recommended Accessories
The Baofeng BF-F8HP is a handheld two-way ham radio, the upgraded successor to the very popular UV-5R (which is still available). We'll compare the two and suggest some recommended accessories and alternatives.
This radio can listen to: VHF and UHF Ham frequencies and FM, NOAA, GMRS and FRS without a license. All transmissions (broadcasts) require an FCC license. Transmitting HAM or GMRS radio without a license is a federal offense, so don't skip getting your license(s).
Note, this handheld does not support 28/29 MHz CB (citizen band) radio or MURS.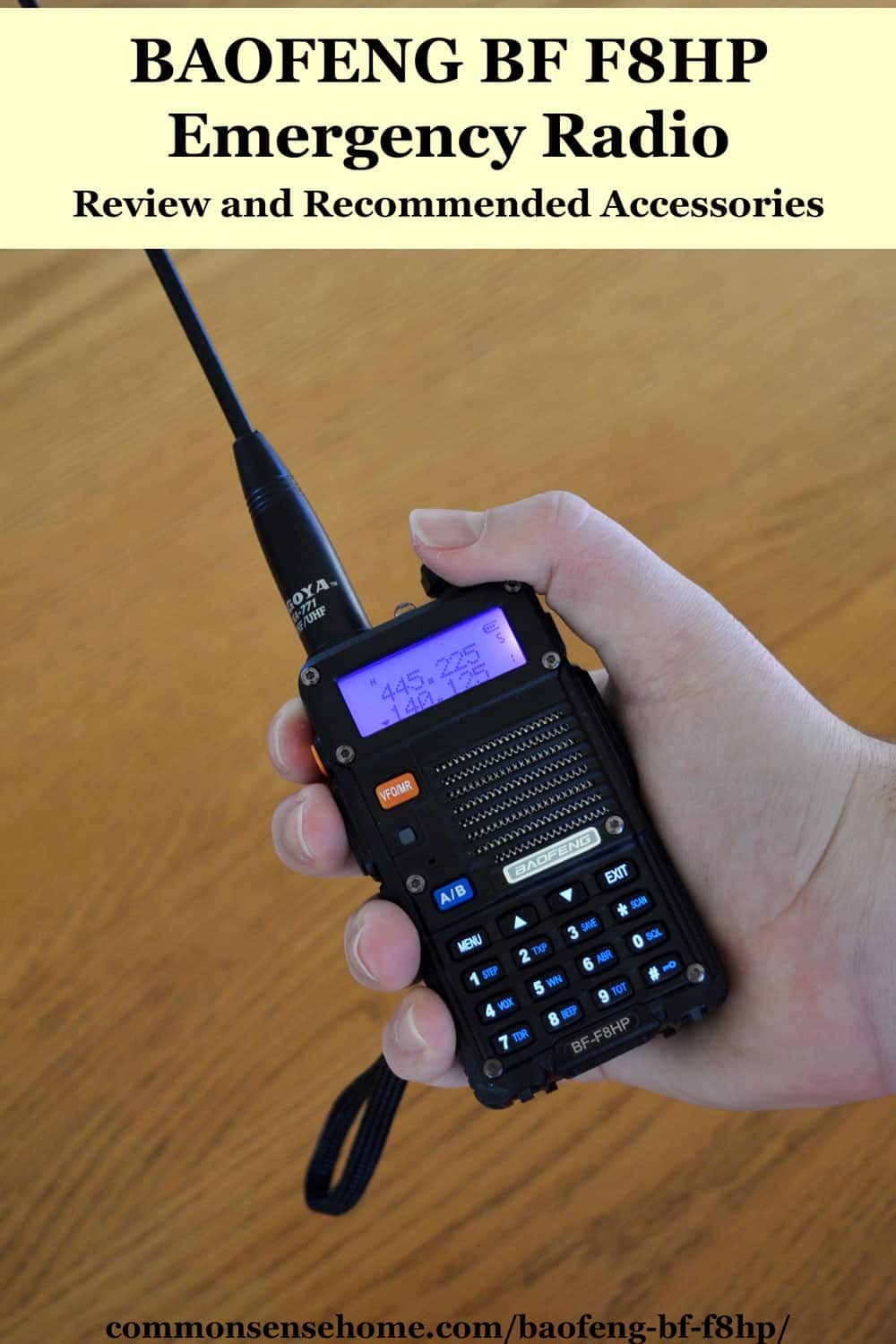 Baofeng BF F8HP Summary
This is a powerful, inexpensive, versatile handheld radio. This two way radio is great for hunting, hiking, skiing, snowmobiling, sailing, long caravan car trips and camping. It is NOT waterproof/water resistant.
It also doubles as a g0od prepper radio. It is probably the cheapest handheld emergency radio giving you the ability to listen to FM, NOAA and listen or transmit (broadcast) on FRS, GMRS and HAM frequencies. As noted it is also compatible with Baofeng UV-5R accessories.
If you use this radio for a construction site or team, get the FRS or GMRS licensing and set the max wattage to the legal limit to remain legal.
Variable 8 watt, 4 watt or 1 watt (lots of power) radio walkie talkie
Licensing – because of the power, you must program the radio to use less power to follow FCC transmit regulations for.

You must have a license to broadcast on ham frequencies
While this radio can be programmed to transmit on GMRS or FRS frequencies, this radio is not FCC approved for this use.

The F8HP has one built-in receiver but it can monitor two channels, in semi-duplex mode
The radio must be programmed using the keypad or software to access: FM, NOAA, GMRS and FRS
It has a 30% larger lithium ion battery than the UV-5R. It also has an optional AA battery pack and an optional larger rechargeable lithium ion battery pack
Includes a fairly good 7" antenna. We recommended the aftermarket Nagoya NA-771 optional whip antenna for better range.
Supports CHIRP
The BF F8HP is backward compatible with UV-5R accessories
It is not water resistant / waterproof
Downsides of the Baofeng BF F8HP
The setup if complex. Programming/accessing channels can be annoying. Wattage must be turned down to be legal for FRS/GMRS. Licenses are required for HAM & GMRS. That I know of no has made APRS (location service) reliably work on this radio. It is is NOT water resistant / waterproof.
WARNGING: Some people are getting "counterfeit" (fake) devices. Boafeng Notes this picture for the "fakes":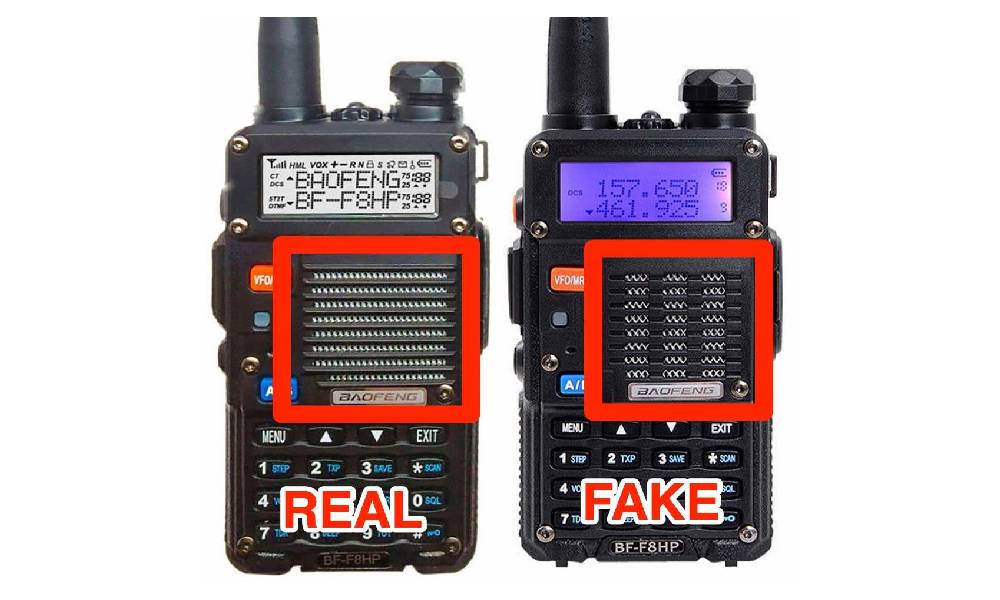 Baofeng BF F8HP Transmission Range
The transmission ranges for this and any handheld radio vary a lot. It depends on the battery power, obstructions, RF (radio frequency) interference, antenna type and size, atmospheric weather, solar weather, topology (valleys, hills, mountains etc) and foliage. A "5 mile" radio might only reach 1/2 mile in a valley. All ranges are estimates only. Actual range can be much shorter.
The BF F8HP is not considered a "base station". A "base station" normally has higher wattage and a larger antenna. A base station can have in excess of 100 watts of power.
The longer handheld to handheld ranges would be high ground to high ground unobstructed or "line of sight". The range will be even longer to a powerful base station with a large antenna. The ranges below include handheld to handheld at the low end to handheld to base station at the high end.
Estimated BF-F8HP to BF-F8HP Ranges
Ham (Short Wave): 0.5-10 miles – supported by BF F8HP **needs a HAM License
GMRS: 0.5 to 2 miles – supported by BF F8HP **needs lower wattage and a GMRS license

FRS: 0.25 to .5 mile –

supported by BF F8HP ** needs to be configured for lower wattage
Estimated BF-F8HP to Base Station Ranges
Ham (Short Wave): 0.5-30 miles – supported by BF F8HP **needs a HAM License
GMRS: 0.5 to 5 miles – supported by BF F8HP **needs lower wattage and a GMRS license
FRS: (there is no such thing as an FRS base station) ** this is because of wattage limits
Recommended BF F8HP Accessories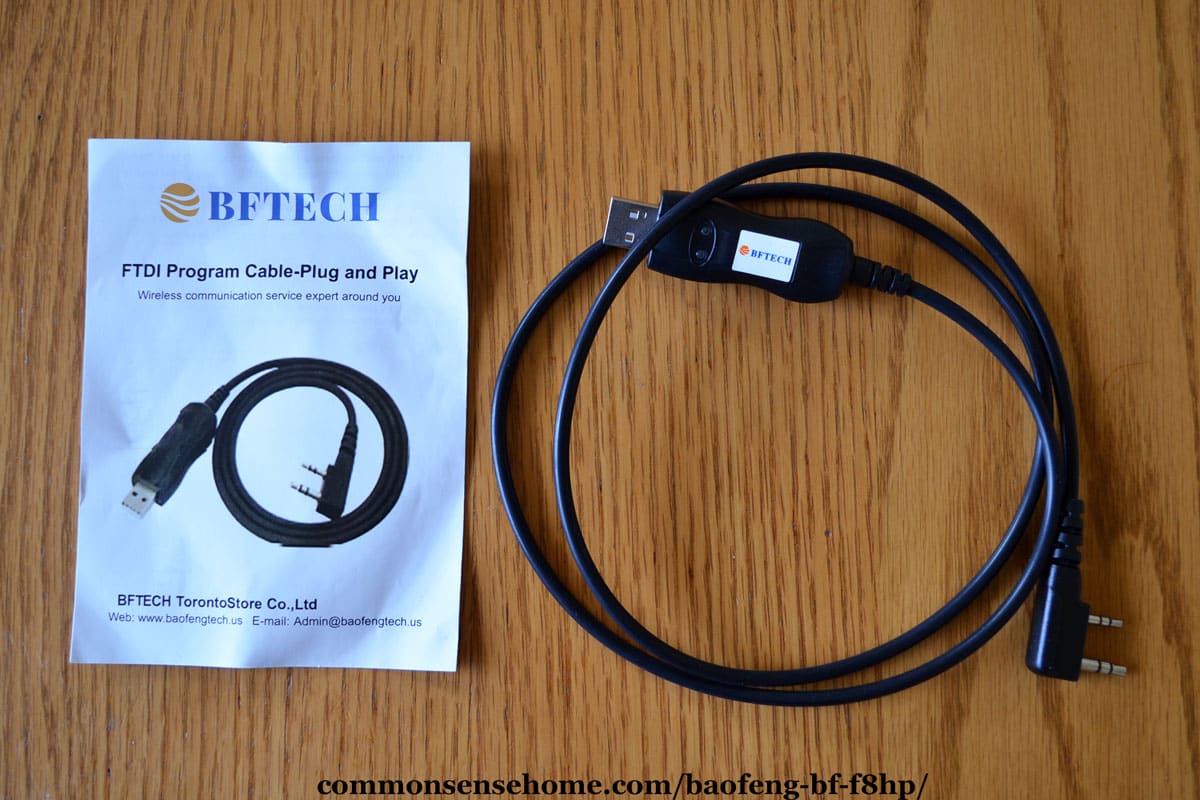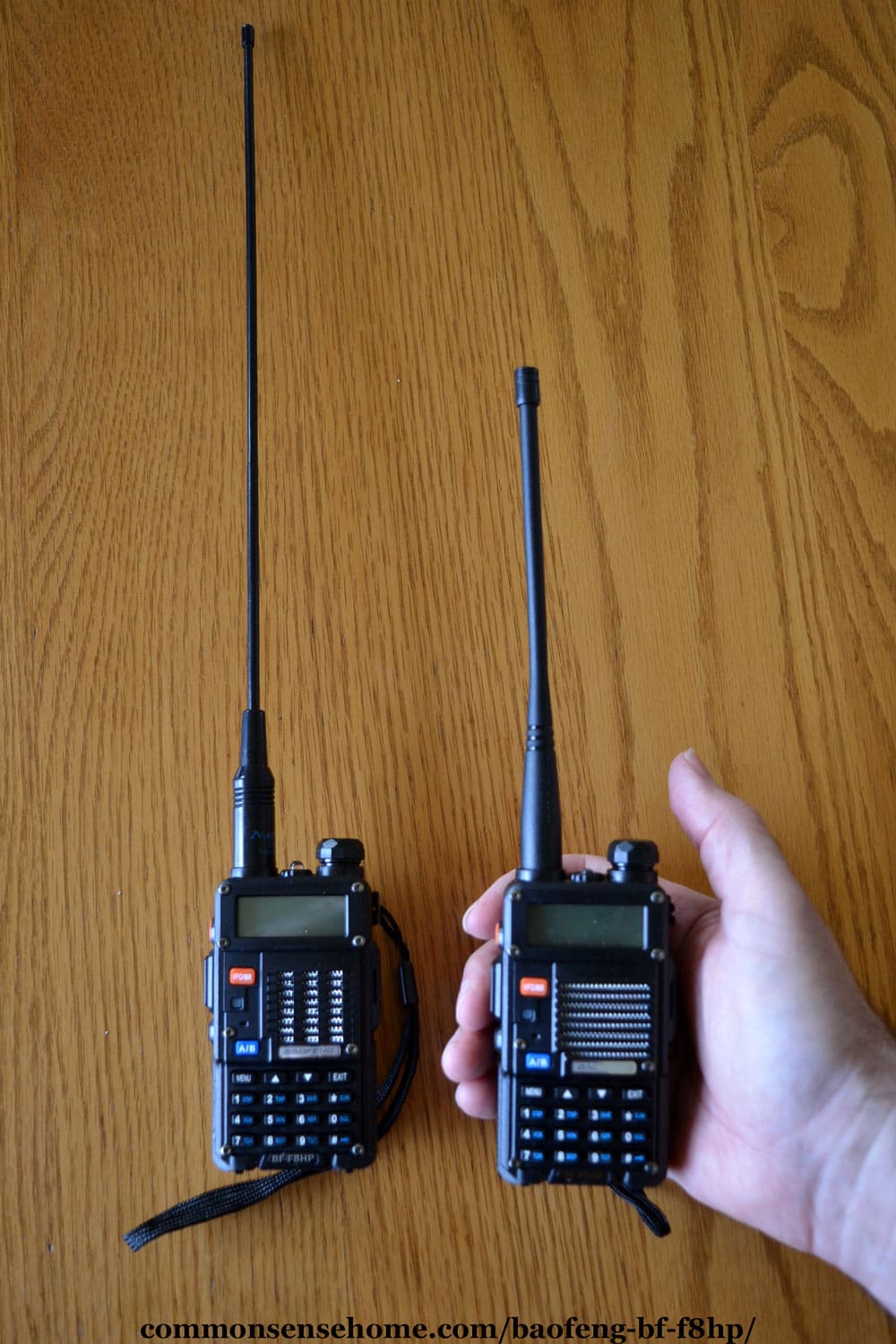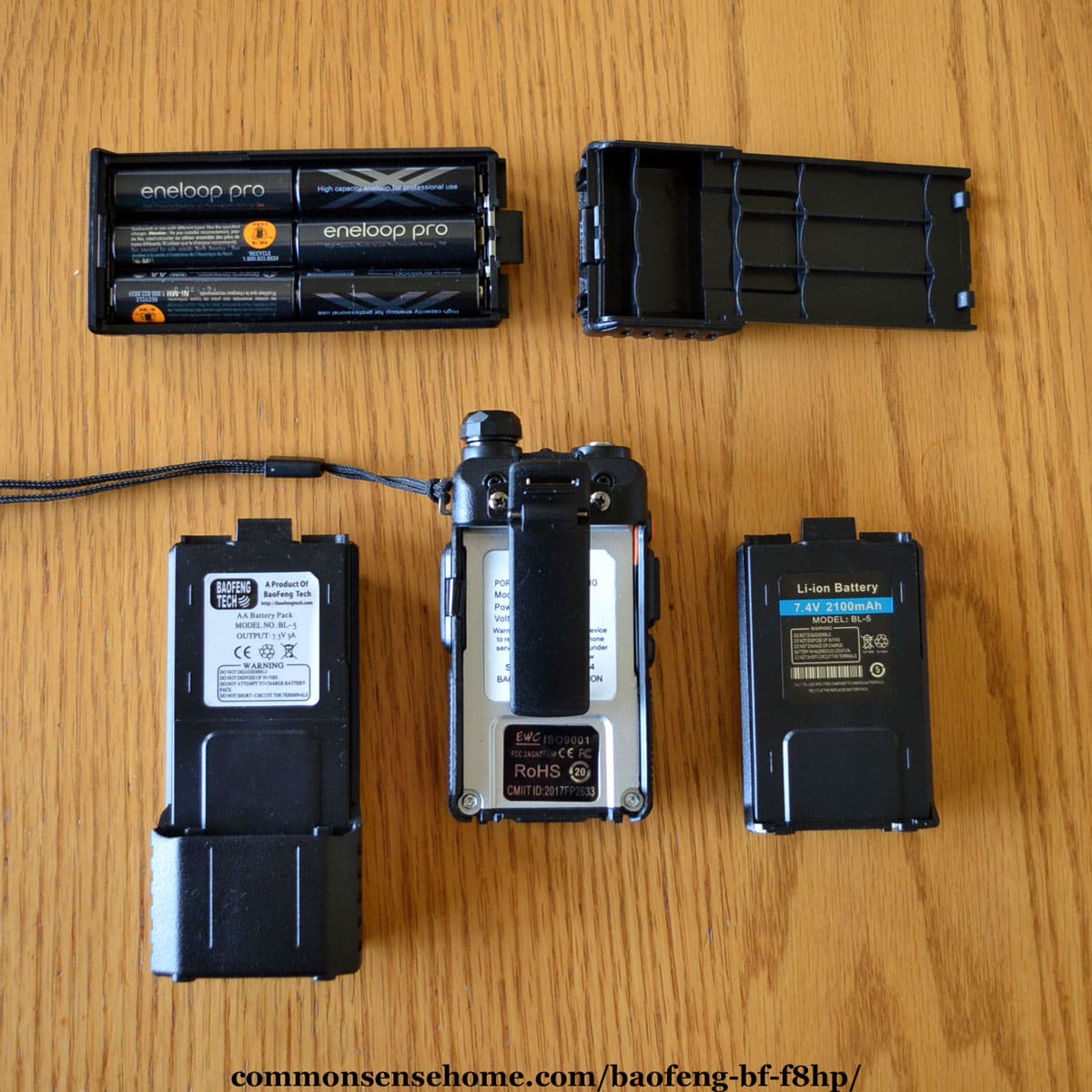 The Baofeng BF-F8HP vs UV-5r
Is the BF-F8HP better than UV-5R? Yes. The BAOFENG BF-F8HP is the winner across the board except on cost. Even with the slightly higher cost we recommend the BF-F8HP over the UV-5R. NOTE: The newer BaoFeng UV-82HP is likely to be a strong competitor – appears to be better all around.
Baofeng BF-F8HP
Baofeng UV-5R
Wattage (output power)
8W VHF7W UHF8/4/1 watt
4W VHF4W UHF4/1 watt
Antenna
7 inches
About 5 inches
Supported Frequency Ranges
FM radio 65-108 MHz rx (receive only)VHF 136-174mhz rx/txUHF 400-520Mhz rx/tx
with programming
VHF 128-176mhz
UHF 384-524mhz
Rx (receive)Tx (transmit)
** older models may be 400-480mhz not 400-520mhz
UV-5R series covers FM radio 65-108 MHz rxVHF 136-174mhz VHF rx/txUHF 400-520 MHz rx/tx
Note 5RAX only covers 150-220 Mhz rx/tx
Note 5RAX+ covers 150-450 Mhz rx/tx
** older models may be 400-480mhz not 400-520mhz
Comparison of Baofeng bf f8hp vs Baofeng uv 5r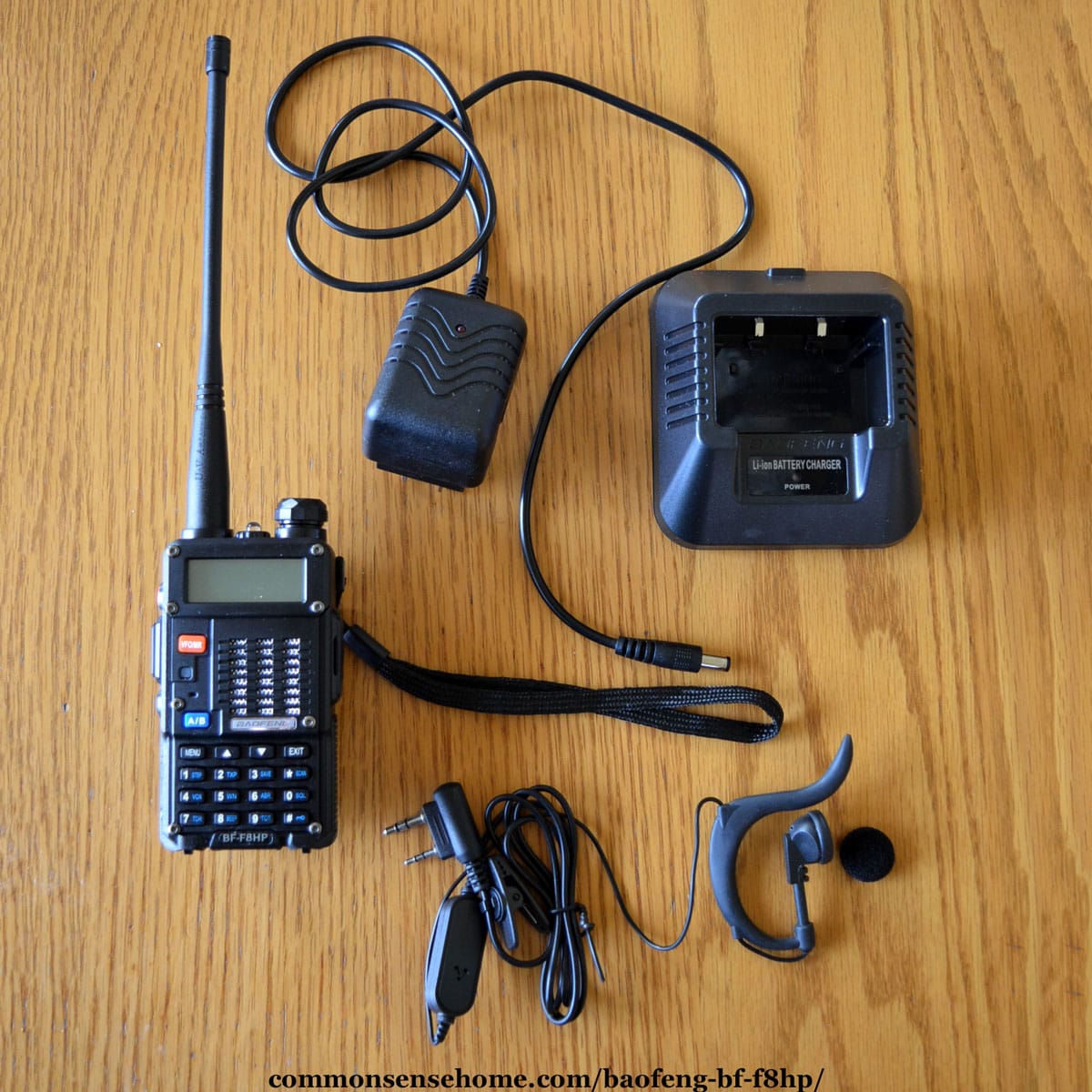 Alternatives to Baofeng BF-F8HP
The Baofeng UV-9R Dustproof Waterproof IP67 is the recommended waterproof Baofeng alternative.
If you are looking for an American made hand held transceiver radio, be prepared for sticker shock. Here's an example from BK Radio.
The slightly more expensive Yaesu FT65 (Japanese) is the other contender tied for #1. It is IP65 water resistant also. Quality wise the Japanese ones are more expensive and better constructed the FT60 is a more feature rich model. A full featured advanced unit is the Yaesu VX-8DR which even supports bluetooth.
The Japanese made Alinco DJ-VX50 is tied for the best handheld. It is IP67 water resistant and tough. Is comparable from a wattage and frequency perspective. This one has slightly better water resistance than the Yaesu. It is less common.
Another alternative is the AnyTone AT-d878uv or AT518UV or TERMN-8R. These are an interesting option as they receive NOAA and MURS and are manufactured by Qixiang (China).
For any handheld you will want the optional programming cable and software if it isn't free.
Baofeng BF F8HP Reference List
Related Common Sense Home articles
Special thanks to David W. Cripe of NM0S Electronics for his assistance with this article.