The New Livestock Farmer: The Business of Raising & Selling Ethical Meat
"The New Livestock Farmer: The Business of Raising and Selling Ethical Meat" by Rebecca Thistlewaite and Jim Dunlop comprehensively covers raising and ethically selling meat. They focus on effective, profitable techniques, backed by a wealth of experience. Their common sense practices and tips are beneficial to even experienced livestock raisers. Featured species include cattle, pigs, poultry, sheep, goats, and the niche species of bison, rabbits, elk, and deer.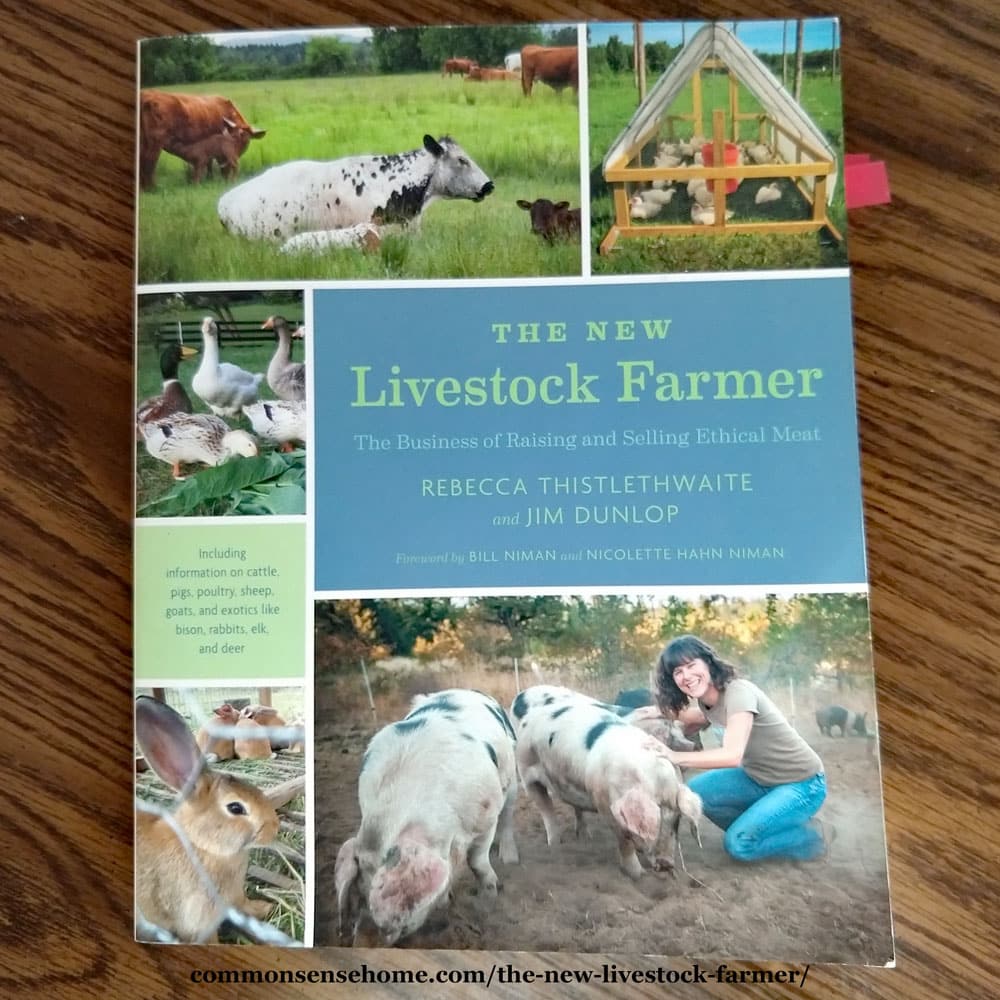 The New Livestock Farmer
The New Livestock Farmer features 13 chapters :
The Meat Landscape
Poultry Production
Sheep and Goat Production
Pig Production
Cattle Production
Exotics : Rabbits, Bison, Elk, and Deer
Regulations
Sales Outlets and Market Options
Slaughtering and Butchering Logistics
On Farm and Mobile Processing
Packaging, Labeling, and Cold Storage
Principled Marketing
Financial Management, Pricing, and Other Business Essentials
It also contains three helpful appendixes covering biosecurity, meat and poultry processing rules, and sample cutting instructions.
Bill Niman and his wife Nicolette Hahn Niman wrote the Foreword. In it, they talk about the rise in concentrated animal feeding operations (CAFOs) and the way in which conventional agriculture removes animals from situations in which they can practice their natural habits especially the ability to forage, or graze, for their own food in a managed pasture. We need to bring the animals back to the land. That change can increase animal health, restore the environment, and produce nutritious, healthy food.
Transforming the Meat Supply Chain
Throughout the book, the authors focus on explaining their four principles of transforming the meat supply chain. Their goals include:
An enterprise that is profitable
Farms that treat the animals humanely
Husbandry that is gentle and restoring to the land
A nutritious and tasty product to customers
Although the book is not specifically written for the small homestead, the contents of the book would make excellent additions to any homestead's farm management practices. I was thoroughly impressed with the information, explanations provided, tips from experienced farmers, and the useful charts and tables throughout the book. I especially found the negative experiences that were shared beneficial because it gives the reader a way to avoid some nasty pitfalls that will eat up time, money, resources, and sometimes the will to continue raising a species of animal.
Each animal chapter covers the following information :
Types of housing and shelters most suited to the species
Breed Characteristic Chart that includes weight, pros of the breed, cons of the breed, and temperament
Systems of management that work for the species
Pasture stocking rates, pasture management, and best fencing
Handling and sorting procedures of the live animal and of the carcass/meat
Information on slaughter including ideal finishing weights
Raising breeding stock – breeding, gestation, birth, and pre-pregnancy, gestational, and post-pregnancy nutrition
Nutrition Needs/ Best Feed/ Protein Levels
Best Watering Systems
Disbudding, hoof trimming, castration, immunization
Animal Health With a Focus on Prevention
Parasite Identification and Treatment
Body Condition Scoring
Proper Breeding Conformation
Things I Liked About The New Livestock Farmer
I really appreciated the honest experiences shared and the tips provided throughout the book for livestock management. I am impressed by the depth of information they covered and I would recommend this book to anyone who is new to livestock management, semi-experienced farmers, or someone who is looking to further their knowledge on sustainable, ethical, humane livestock operations.
Even though I have a decent amount of experience raising and caring for poultry, sheep, goats, pigs, and beef, I still found many valuable bits of information to implement for smoother sailing in our livestock endeavors. Overall, the authors focused on meeting the animal needs and managing the animals in a way that focuses on preventing disease, managing pasture for best results, and low-input, hardy animals.
Rather than a one-size-fits all approach, the authors ask readers to take into account the environment in which the animals will be raised, the type of growing season and how that will affect the livestock operation, and the goal of raising the animal. For instance, one farmer showcased in the book changed his calving season to revolve around when the deer were giving birth because it indicated an abundance of natural forage that provides sufficient nutrition for the nursing mother without extensive supplementation.
I liked the classic illustrations, the color picture section, and the clear format and writing style of the book.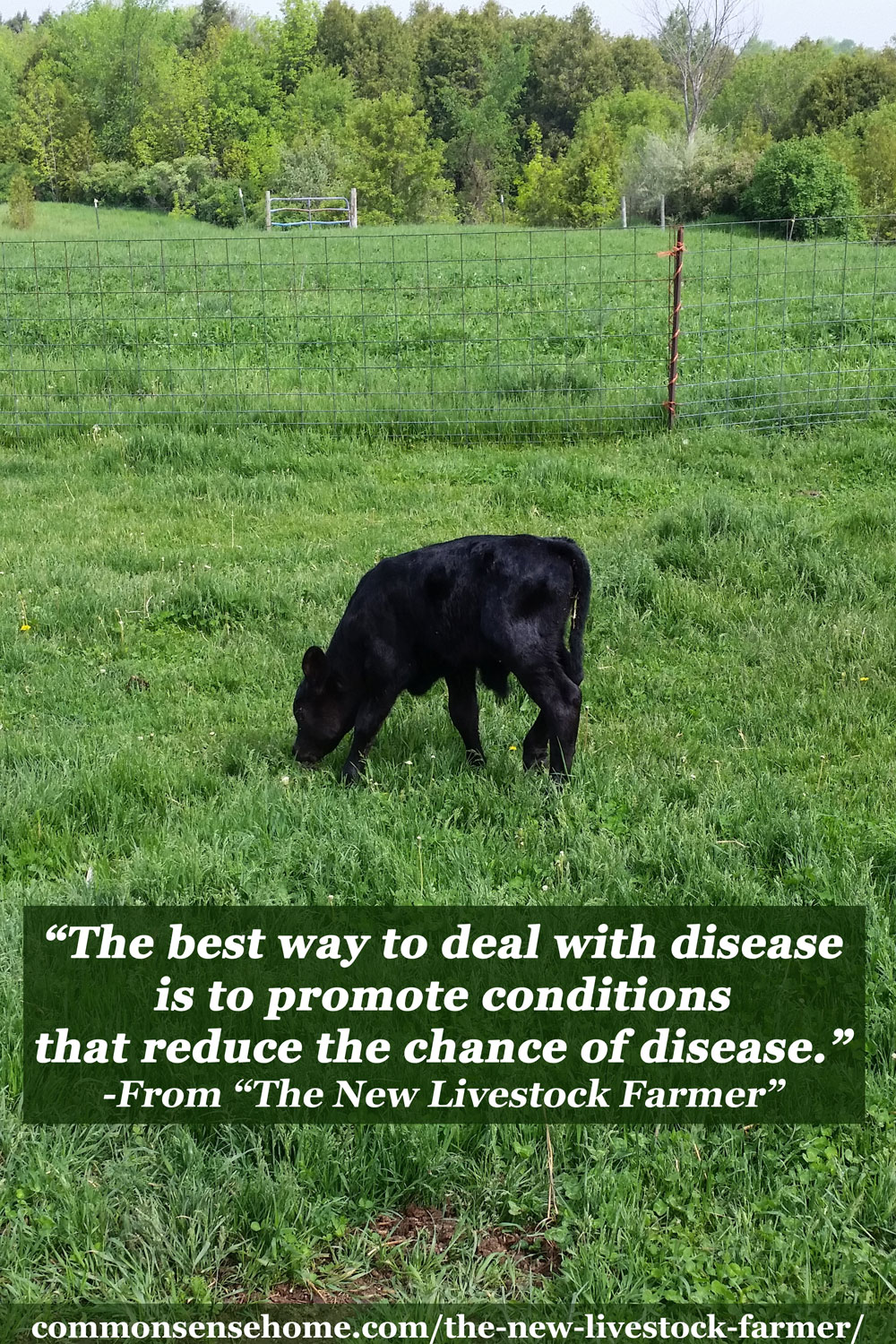 My Wish List for The New Livestock Farmer
I wish there had been some additional charts that showcased more breeds for the various species mentioned in the book.
In the section on pigs they recommend using fiber glass posts without noting that you absolutely MUST take proper precautions in order to prevent fiberglass splinters in your hands. I have first-hand experience with improper handling of fiberglass posts and I cannot stress enough that you MUST wear gloves when handling them if you do not want to deal with painful, itchy splinters that can take several weeks to work out of your skin.
I also wish there had been more pictures illustrating proper handling techniques for the various species and the facilities that farmers have in place that employ Temple Grandin's principles for animal handling.
The New Livestock Farmer is a Good Addition to the Homestead Library
Overall, this book is a good addition to the homestead library. It contains comprehensive information about common livestock species, marketing information, biosecurity plans, and the information on safety, proper handling, and regulations surrounding meat products and their sale.
This book was written for large meat industry farms, but it has such valuable information for producers of every scale. Even if you only read the five chapters on each of the species (and their management), you would walk away with a wealth of new ideas to try. I personally found very helpful pieces of information in all the chapters that could be scaled down to a smaller enterprise.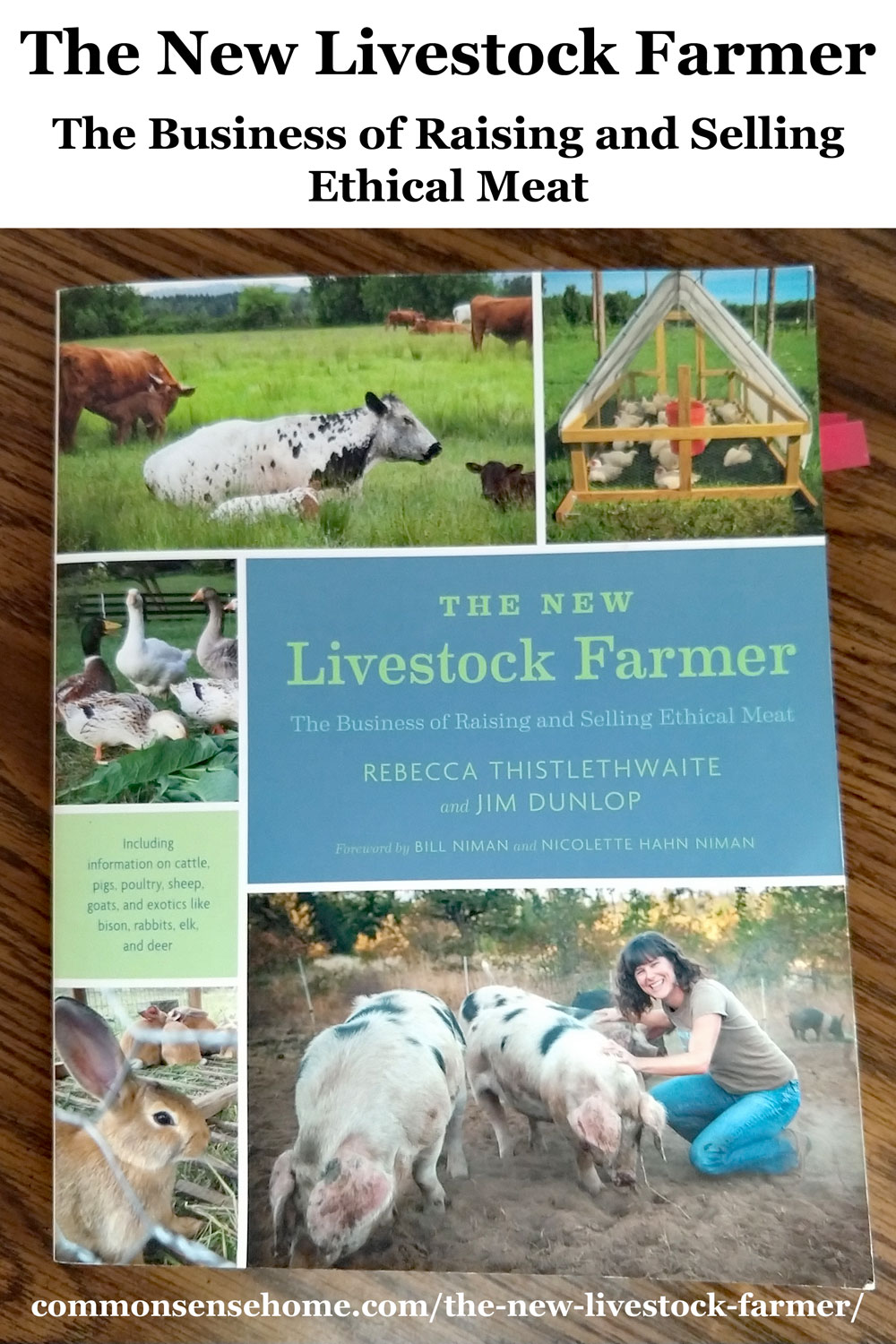 You may also find useful:
This is a guest post by Dorothy Flaig. A farm girl at heart but an organizer by inclination, Dorothy works to keep things running smoothly for the extended family in their bustling farmhouse. She enjoys experimenting in the kitchen to develop new recipes and adapt old favorites to be allergy friendly. A review copy of the book was provided by Chelsea Green Publishing.