Grandma Called it Medicine Leaf – Plantain Weed Remedies
Plantain weed is good medicine, from seed to root. In this article, I'll share how I came to know plantain, and how to use the fresh leaves and dried leaves for natural remedies such as salve and tea.
Plantain Weed – Grandma's "Medicine Leaf"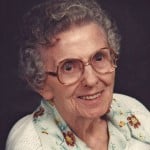 When I was a little girl, my father's mother, Catherine, and I were very close. Mom was awfully busy trying to raise six kids and run a farm by herself, so I spent a lot of time with grandma (I'm the baby of the family).
Grandma had ever-bearing strawberries that she would pick as soon as they showed a blush of red, so the birds didn't get them. There were always hollyhocks and poppies, the yellow transparent apple tree, lilacs, roses and a small vegetable garden.
Grandma and I would dance and sing on the front lawn, and every Saturday night we had a "date" watching HeeHaw.
I remember grandma pointing to a broad leaf plant in the yard and calling it "medicine leaf". She told me the Native Americans use to use it for medicine, but we never used it ourselves.
A New Look at Old Medicine
Fast forward about 30 years. I started hanging out with the grandmother of some boys in our local homeschool group, and she showed me how to use plantain leaf to make an infused oil.
It turns out grandma's "weed" was actually broadleaf plantain (Plantago major), and it's close to miraculous for treating bug bites, stings and many other ailments.
Using plantain weed opened the door to my curiosity about the use of many common weeds. It truly changed my life, and that's why I chose it for the logo of the website.
Now I look at wild plants with fresh eyes. (Many of them were carefully carried by settlers as food and medicine.) It's a great feeling to know that I can find simple remedies almost anywhere.
I'm not the only one taking notice of plantain. The 2018 study "Plantago major in Traditional Persian Medicine and modern phytotherapy" looks at a wide range of medicinal uses of plantain, including treatment of:
epilepsy
eye disease
toothaches and other oral health problems
earaches
pulmonary disorders
gastrointestinal trouble
liver disease
urinary tract issues
skin diseases
Note: For more detailed information on how to to identify plantain and food uses of plantain, see "Broadleaf Plantain – The "Weed" You Won't Want to Be Without – Weekly Weeder #14".
How to Use Fresh Plantain Leaf to Treat Insect Bites, Stings and Other Skin Irritation
The first time I put plantain weed to the test was for treating a wasp sting.
I was at my Great Uncle's house scrubbing egg off a plate with a metal scouring pad, when "the pad" stabbed me. I set the scrubber down and out crawls a large black wasp. (Bill told me after the fact that, "Oh yes, he had seen some of those around." I guess it didn't like being used to scrub plates.
My finger started swelling and burning. I ran cold water on the sting, and yelled for my son to run outside and grab some plantain. He came back in a matter of minutes with a nice, healthy leaf, and into my mouth it goes. Chew, chew, chew – spit it out – onto the bite.
The worst of the pain subsided within minutes. I wrapped the green blob onto my finger with a band-aid and left it there for the rest of the afternoon and evening. (Plantain tastes very green, in case you're wondering.)
Here's what the sting looked like at the end of the day: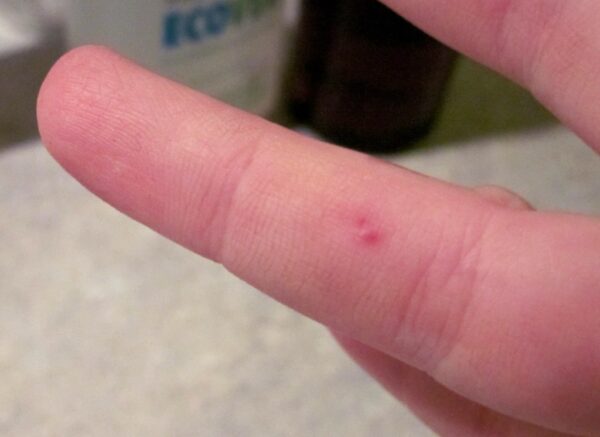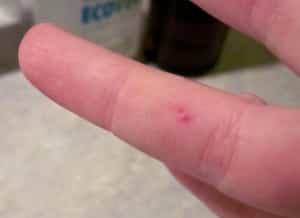 Note: insect damage is very clear, but there is no sign of inflammation or swelling (no welt). There was no pain at all the following day. The last time I was stung, the welt lasted for several days. This was so much better.
To use Plantain Leaves for Bites and Stings
Find a clean leaf
Chew or otherwise mash it to release juices
Apply to affected area until pain/itching subsides
A plantain poultice also helps to heal cuts and incisions.
Plantain Weed for Slivers
Plantain has a natural drawing and anti-inflammatory action. This helps to reduce swelling, but it also helps to draw out slivers.
Simply crush or chew your plantain leaf, place it over the area with the sliver, bandage and leave overnight. In the morning the sliver should easily pop out.
You can use fresh plantain juice to treat poison ivy, sunburn and other skin irritations, but infused oil or salve is easier to apply.
I visited my brother recently and he had some enormous plantain weed leaves. (My brother now lives in grandma's old house.) Some of the leaves were nearly the size of a sheet of paper. Here's one of them next to a quart Mason jar for comparison.
How to Make Plantain Infused Oil
Gather Plantain Leaves
First, gather up a bunch of plantain leaves. Minor damage is fine, but avoid mold or other signs of spoilage. Pick enough leaves to fill your container of choice. (Small jars work well.)
Wash and Prep Leaves
Wash the leaves and dry thoroughly. (I run mine through the salad spinner and pat dry with a towel.) You want these as dry as possible to help prevent mold in your infusion.
Finely chop the leaves and pack them into your jar until full. Cover leaves with olive oil or fractionated coconut oil. Poke/stir with a chopstick or other implement to remove air bubbles. Place lid on jar, label and date.
Infuse the Oil
I keep the jar in a sunny window for at least two weeks (usually four to six weeks), stirring daily to make sure the leaves stay below the oil. After several days it will start to smell like pepperoni – this is normal.
Sunlight exposure during this stage helps to prevent mold, but you don't want the oil to get extremely hot.
Decant and Pack for Storage
Decant the oil (strain out the plant material) in four to six weeks. I use my jelly bag strainer. The oil is now ready to use.
For longer storage, allow the decanted oil to settle for a few days, then bottle the finished oil in dark jars. You may get sediment or water in the bottom as the oil settles – try to keep this out of your finished product by pouring off the oil carefully.
Seal the bottles, label, and store in a cool, dry, dark place.
Using Plantain Infused Oil
My first test of plantain oil came after an evening in the garden with a voracious cloud of mosquitoes. I rubbed catnip on my exposed skin, but they bit right through my shorts!
I must have had at least 20 bites on my tush. Oh man, did it itch! I took a quick shower and coated all my bites with some plantain oil. Again, within a matter of minutes, the pain and itching subsided.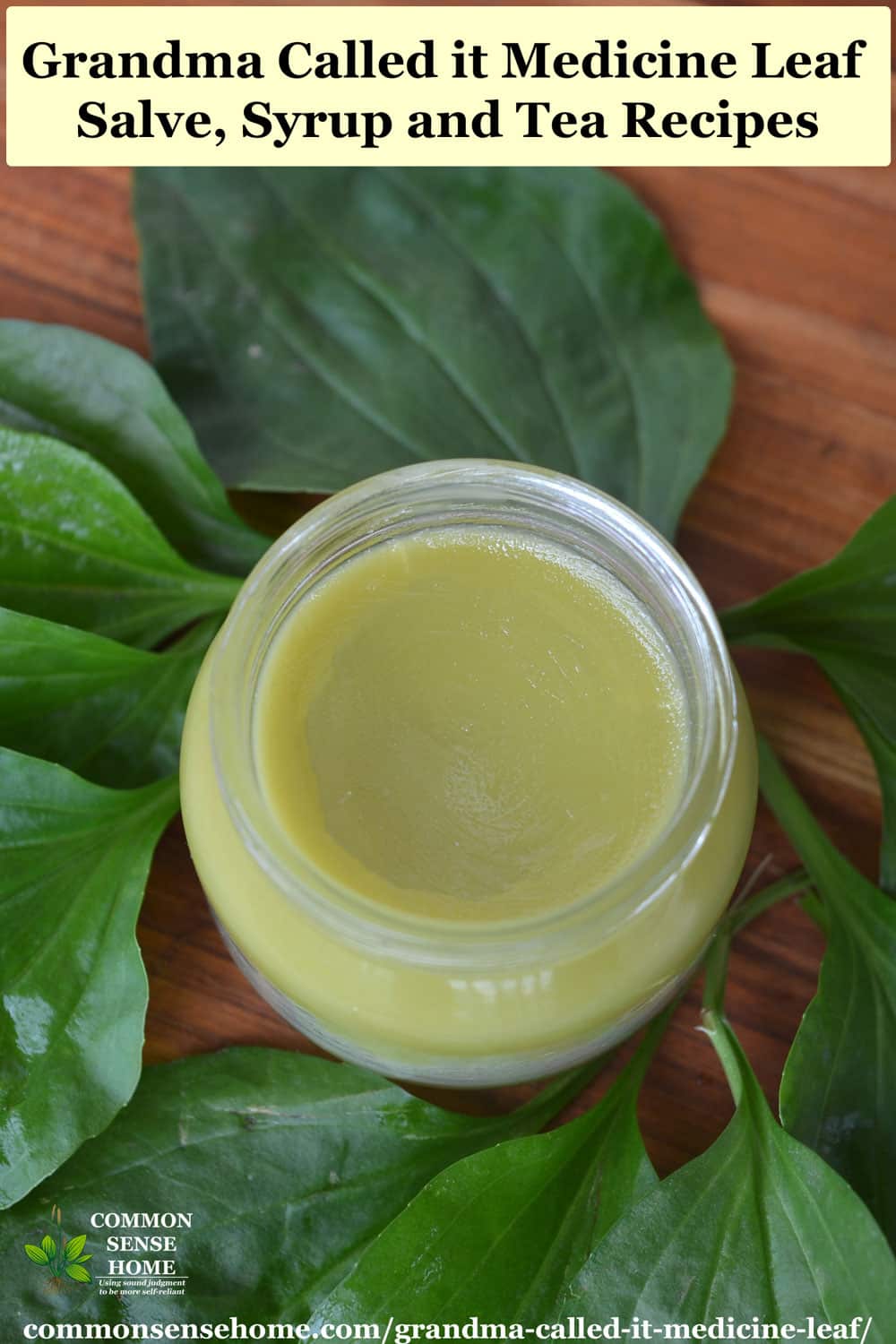 Simple Plantain Weed Salve
Plantain infused oil is great for covering larger areas, but plantain salve is nice for spot treating bites, stings or hemorrhoids.
Use 1 tablespoon of finely chopped beeswax for every ounce of plantain infused oil. Stir the oil and wax together over low heat until the oil is melted.
For more details, see "How to Make a Salve with Infused Oils".
Plantain Leaf Tea
For internal use, try plantain leaf herbal tea.
Place one heaping teaspoon of crumbled dried leaves or one to two fresh leaves in a mug. Cover with boiling water and infuse for ten minutes. Strain and drink, adding a little honey for sweetness, if desired.
Drink a mug of plantain tea three times per day to help clear out colds and soothe digestion.
Plantain Juice with Honey
This plantain weed remedy is recommended in Backyard Medicine for coughs and stomach ulcers. It can also be used externally for ulcers and other sores. (Honey also has a long history of medicinal use.)
Juice fresh plantain leaves and mix the juice with an equal amount of honey. Pour into sterilized bottles and keep in a cool location.
Dose: 1 teaspoon as needed for coughs, 1 tablespoon three times daily for stomach ulcers.
Note: Ribwort plantain (Plantago lanceolata) works best for juicing, but any plantain variety has similar medicinal properties.
Get Plantain Products and Seeds Online
Want someone else to prep the oil for you, or don't have plantain readily available?
You can get plantain infused oil, plantain seeds, dried plantain leaf, powdered plantain, plantain extract, and plantain infused lip balm.
Have you used plantain? Do you have a favorite recipe or tip to share? I'd love to hear from you.
You may also enjoy:
Originally posted in 2010, updated in 2019.