Common Mallow – Nutrient Dense and Pain Relieving
If I told you that a wild edible plant was used as a substitute for both egg whites and okra, you'd probably think, "That's crazy!", but common mallow can indeed do both. We'll share how to identify this common weed and put it to use for food and medicine.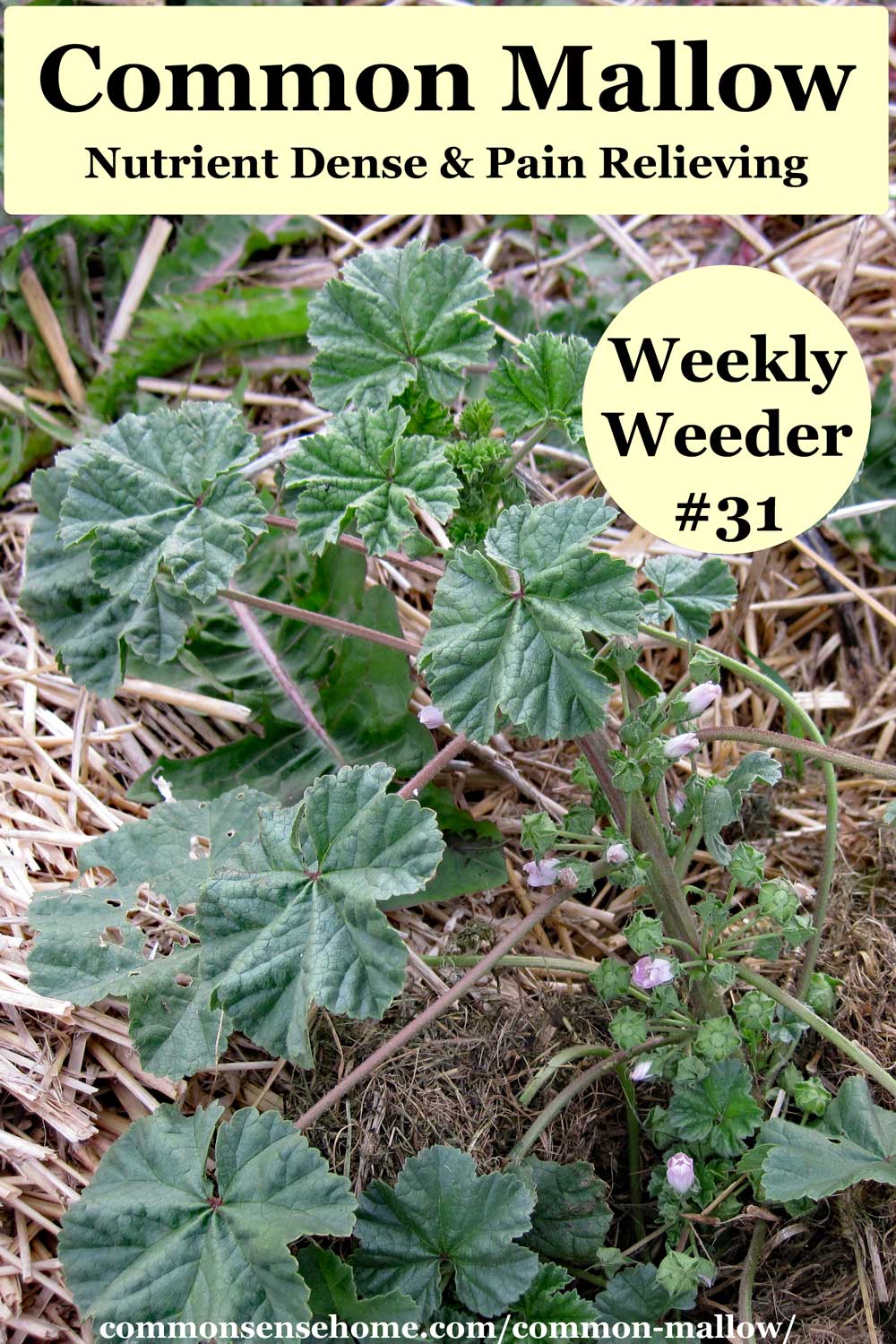 Common mallow (malva neglecta) is also known as button weed, cheese mallow, cheese weed, round dock, cheeses, and malice; or dwarf, garden, low, round-leaved, and running mallow.
Where to Find Common Mallow
Malva neglecta is native to Europe, but is now found all over the world, including most of the United States. It grows in disturbed and neglected areas such as gardens, nursery pots, landscapes and lawn edges, barnyards, road sides, railroad tracks, and vacant lots.
Mallow prefers moderately moist to dry soils, and will spread in thick carpets of foliage. It has a single taproot, and tolerates mowing and weed whacking.
The plant is a summer or winter annual or biennial, meaning that it may complete its life cycle in one year or two, depending on conditions.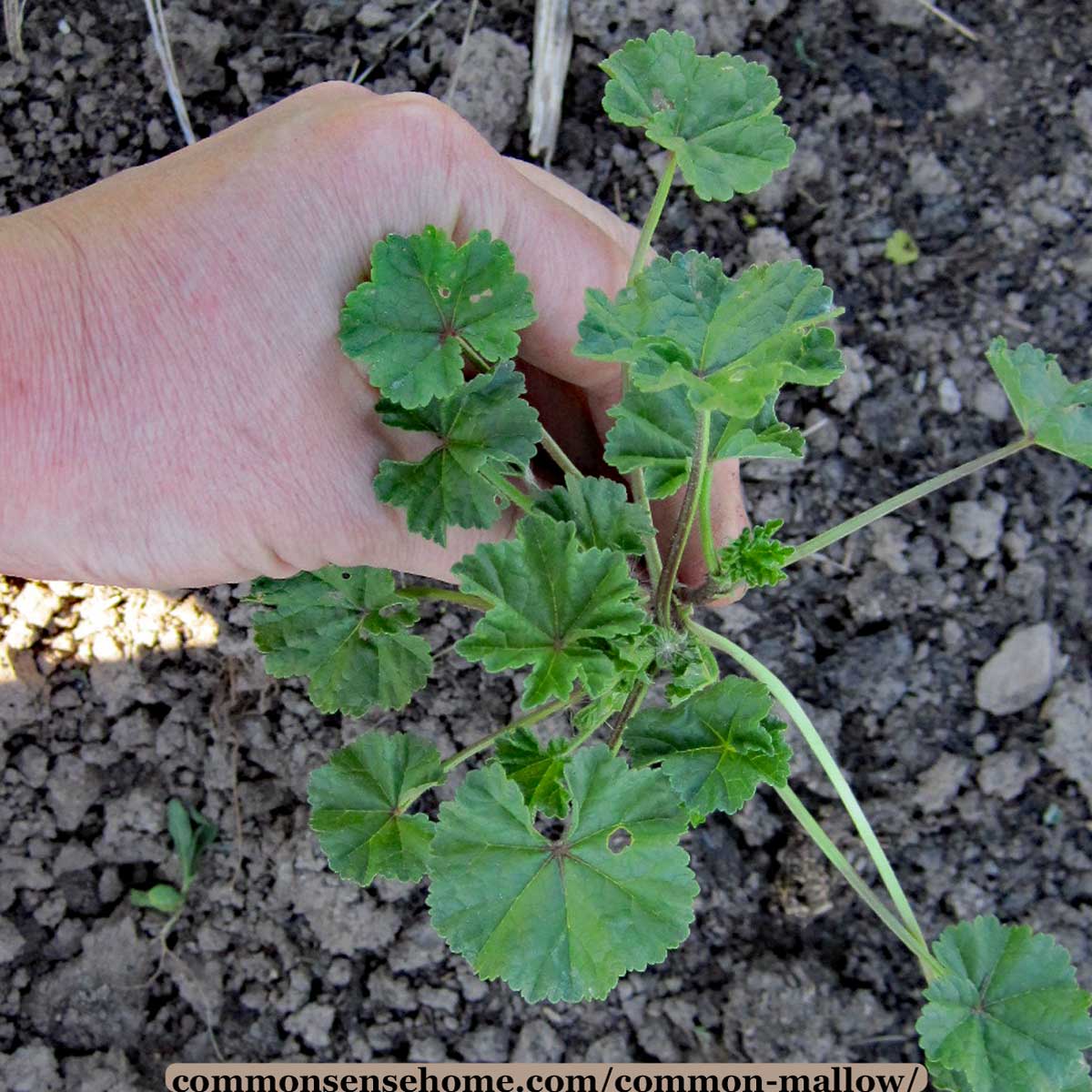 Description
Mallow leaves are palmately lobed with strong veining, and rise on somewhat fleshy stalks with one leaf per stem. The stalks get a red tint and thicken as they age. Leaves are 1.5 inches (4 cm) across.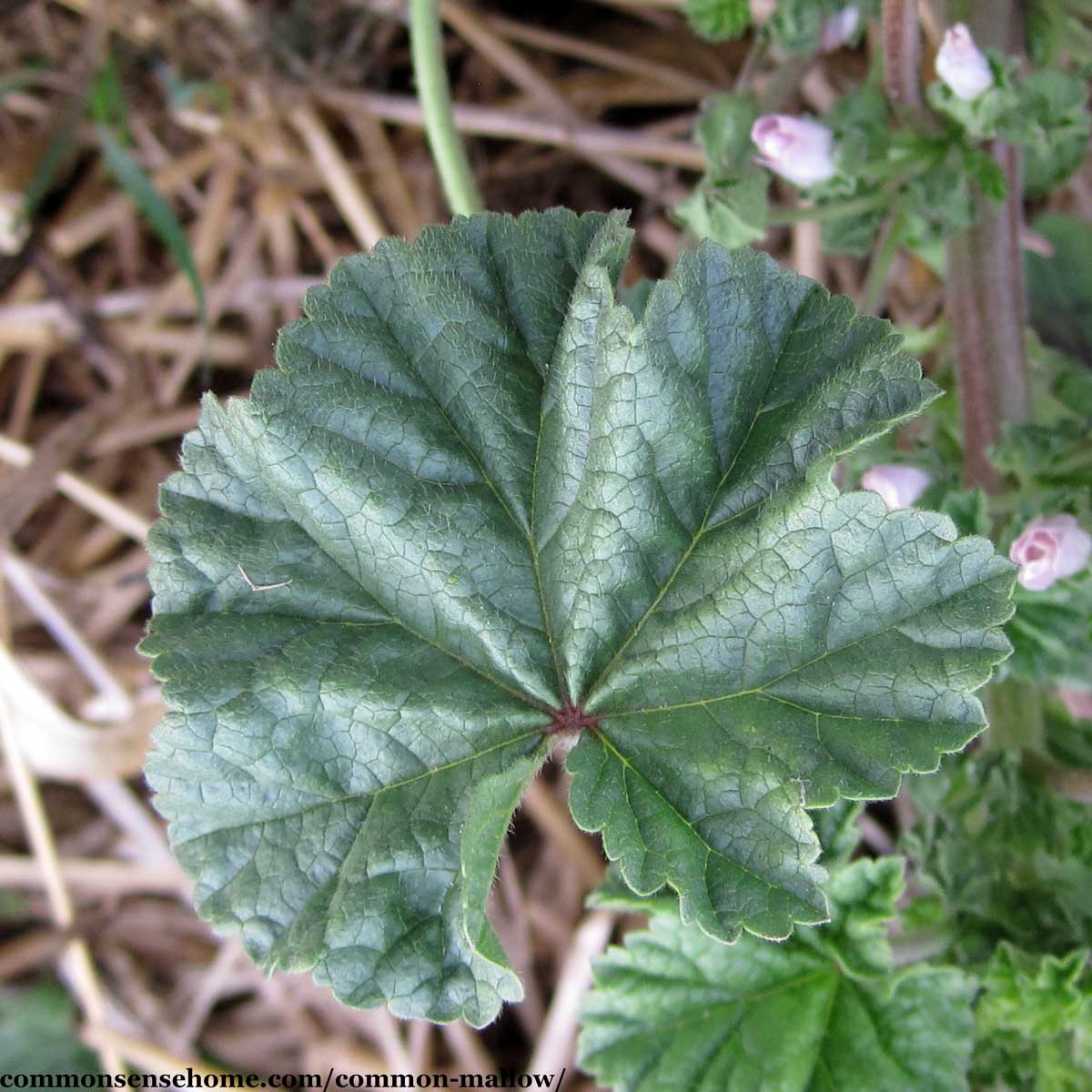 The plants can be up to 2 ft. (60 cm.) tall, but tend to be very heavy and sprawl along the ground.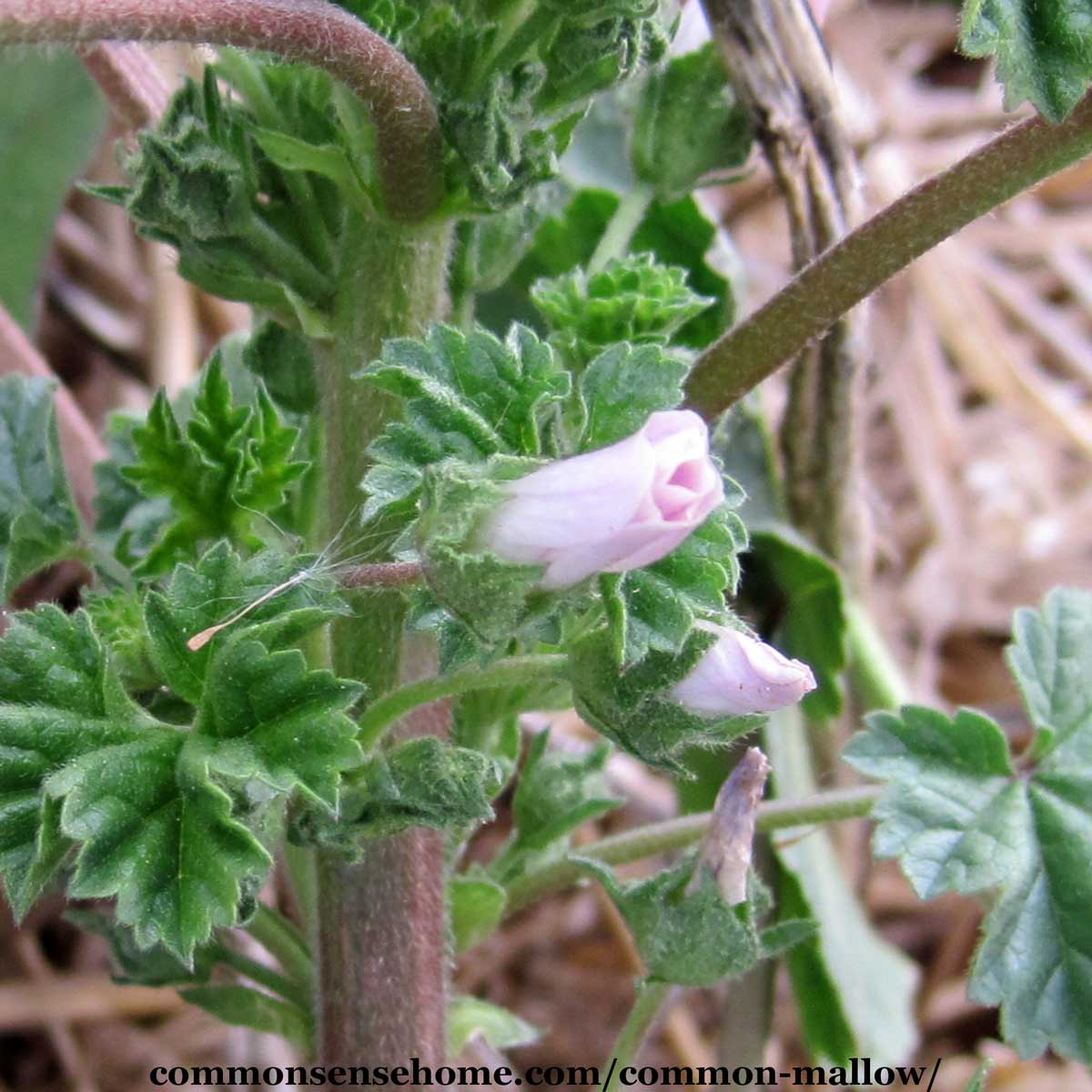 The flowers are small and delicate, about ½ – ¾ inches (1.5 – 2 cm) across. They have five petals, which are white with purple or pink veining. When closed, the flowers look like miniature rosebuds. When open, you can clearly see the wavy edges of the petals.
As the flowers mature, they form little round disks that resemble miniature cheeses. The "fruit" are edible fresh, cooked or pickled like capers.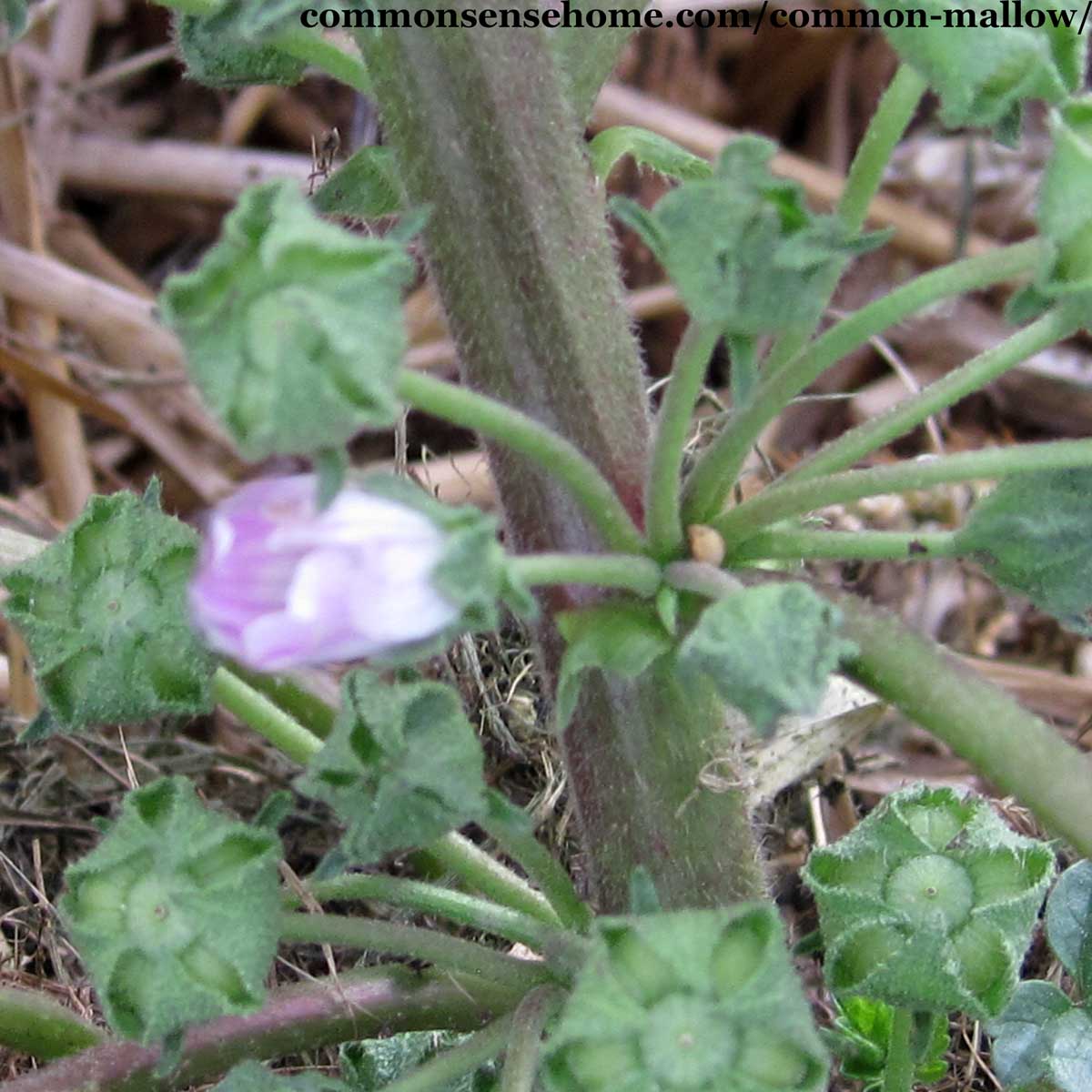 Bees, flies and butterflies visit common mallow flowers, while several types of caterpillars and herbivores nibble the leaves. (See Illinois Wildflowers for more wildlife information.)
What is Mallow Used for?
In the book "The Wild Wisdom of Weeds", author Katrina Blair devotes an entire chapter to singing the praises of mallow for food and medicine. There are thirteen wild food recipes, as well as instructions for herbal healing.
Eating Mallow
Common mallow is in the same plant family as okra, and shares the same mucilaginous properties. (It's slightly slimy, and can be used for thickening.)
It's high in calcium and magnesium, potassium, zinc, iron, selenium, sodium, iodine, vitamin B complex, vitamin A, and vitamin C.
Katrina uses the young leaves raw in salad, mixed with other greens. She dices the whole plant and steeps it in water for several hours to create a thick liquid vegan egg white substitute.
Cook the root like a potato, or chop and blend to make "mallow milk". Chop and cook mature leaves in recipes to thicken and bind (think okra or egg substitute).
Is mallow the same as marshmallow?
These are not the same as marsh mallows (Althaea officinalis), which are the original source of marshmallows, the confection, but both are in the family malvaceae.
Mallow Medicinal Use
Common mallow is a virtual apothecary in one plant. Medicinal actions include:
Anthelmintic – expels parasites
Antibacterial – fights bacteria
Anti-inflammatory – contains salicylic acid
Astringent – tightens and tones
Demulcent – creates a protective film
Diuretic – increases the flow of urine
Laxative – promotes bowel movements
Emollient – softens skin
Expectorant – removes excess mucus
Make mallow water, tea or juice to use internally, and poultices for external use.
To make mallow water, fill a jar about half full with finely diced mallow. Add water to fill, and steep for one to two hours. Strain and drink, or use topically. Refrigerate for longer storage.
Mallow contains a small amount of ephedrine, which may act as a mild stimulant. It's moistening properties may help counteract the drying effects of caffeine.
For a mallow poultice, gentle heat crushed leaves and place them on the affected area.
Learn More About Using Wild Plants
This is post #31 in the Weekly Weeder series.
You may also enjoy other posts in the Weekly Weeder Series, including:
The Herbal Academy also offers a Botany & Wildcrafting course that provides detailed in depth herbal study.
This post is for general information and is not intended to diagnose or treat any illness. Always exercise caution when using any wild plants and make sure you have positively identified the plant.
Please share this post or leave a question or comment if you enjoy the Weekly Weeder series.
Originally published in 2012, updated in 2020.