Common Evening Primrose, Oenothera biennis
Oenothera biennis, Common Evening Primrose, is a rich source of gamma-linolenic acid (GLA), and edible from root to seed. We'll share how to identify and use this native wildflower.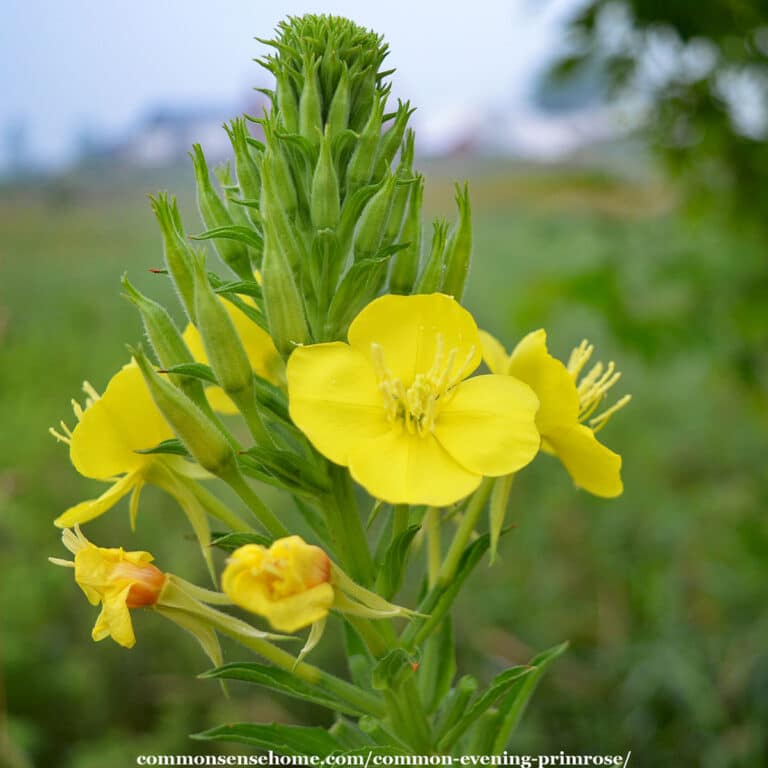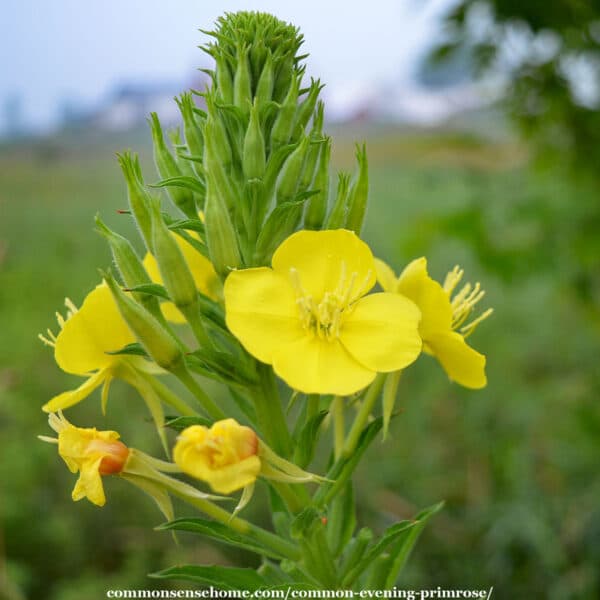 Where to Find Common Evening Primrose
Common evening primrose is native to eastern North America, but has spread to Europe, Asia, New Zealand and Australia. It's cultivated in some areas for the edible roots and seeds.
The wild plants prefer full sun and well drained soils, such as roadsides, meadows, and railroad embankments.
In our yard, they pop in the gravel and sandy soils at the edge of the driveway. Sometimes they volunteer in the garden, too. They self seed readily, so it's best to deadhead them if you don't want them to spread.
Identification
The plant is a biennial, which means it grows over the course of two years. The first year it grows a basal rosette at ground level, like a dandelion or chicory. The second year, it shoots up a flower stalk, commonly with multiple stems.
Plant height is 2-5′ (60-150 cm). Leaves are 4-8″ (10-20 cm) long and lance shaped. They form a rosette the first year, and then alternate up the stems in the second year.
The yellow flowers open at the lower end of the stalk first, like a hollyhock or gladiola. Flowers open in the evening (thus "evening primrose"), and last until about midday the next day. They are a favorite of sphinx moths, who pollinate them at night.
The blossoms have four yellow heart shaped petals and a lemony scent. They are about one inch (2.54 cm) across when open, with a long green calyx. Each flower lasts only 1-2 days. Oblong seed pods form along the stem as the flowers fade.
Each plant can produce over 150,000 seeds, and the seeds stay viable for over 70 years in the soil. The plant gets scruffy looking later in the season, and those seeds like to spread. As such, you may want to avoid planting it in a tidy garden bed.
Wildlife Use
Common evening primrose flowers are a nectar source for sphinx moths and other moths, and hummingbirds visit the flower both for nectar in insects to eat. The seeds provide winter food for a variety of birds.
Small mammals graze on young shoots and leaves, deer graze on larger foliage. The USDA NRCS suggests that Japanese beetles prefer this plant over garden plants, so it may be useful as a trap plant.
Common Evening Primrose Use
Every part of the plant is edible, from root to flower. That said, it's important to harvest at the right time, and prepare the plant correctly. Always make sure you have correctly identified a plant, and sample a small amount first. Allergic reactions are rare, but the plant may cause mild irritation in the mouth or throat.
Sam Thayer provides preparation instructions in The Forager's Harvest. He recommends boiling the root, as the flavor is very peppery. Harvest roots from one year old plants in late fall or early spring, like harvesting parsnips. You can usually find one year old plants next to dead flower stalks.
The leaves on the flower stems have a milder flavor than the basal rosette leaves. Sam recommends avoiding the rosette leaves, and eating the young stem leaves raw or cooked.
Cut, peel, and gently cook growing flower stalks. Use young flower buds in soups and stir fries. The flowers are also edible, and make a bright addition to summer salads.
To collect seeds, simply gather the dry seed heads in a clean bucket. Break the seed heads open along the side, and pour the seeds out. Use the seeds raw, or lightly roast them for extra flavor.
To roast evening primrose seeds:
Roast the seeds in an oven for 15 to 20 min. at 350°F. Use on bread or in salad, sprinkle over any dish like pepper.
Medicinal Uses of Evening Primrose
The above ground parts of the plant, the root, and seeds have a history of medicinal use. It acts as an alterative, an astringent, and a demulcent. Two common uses include treating coughs and soothing digestive upset.
To make a simple cough syrup, the author suggests heating chopped fresh or dried root in honey. (Use roughly twice as much honey as root. For instance, 1/2 cup chopped root and 1 cup of honey.)
Stir the honey and chopped root together in a small saucepan. Heat the honey until it just starts to bubble, and then remove from heat to cool. Repeat this process 3-4 times. Do not let the roots scorch.
When finished, strain out the root chunks. Store in a sealed container in a cool, dark location. To use, dose with 1 tablespoon of the syrup every 3 to 4 hours.
To make a tea, infuse 1 teaspoon of evening primrose leaves or flowers in one cup of water for 10 minutes. Strain out the plant material, and sip the tea a little at a time. Use one cup per day.
Evening Primrose Oil
Evening Primrose seed is very high in gamma-linolenic acid (GLA). In fact, it has the highest content of any known food source. The seed oil is sold as a nutritional supplement.
In "Edible & Medicinal Wild Plants of the Midwest", the author notes the use of the oil for:
eczema
migraines
rheumatoid arthritis
premenstrual syndrome and dysmenorrhea
multiple schlerosis
Parkinson's disease
Sjogren's syndrome
schelorderma
asthma
ADHD
schizophrenia
diabetic neuropathy
and more
The clinical studies using the oil required a dosage or 2 1/2 to 6 grams per day to get results.
Note: Avoid the use of evening primrose oil during pregnancy, as it may be a uterine stimulant.
If you'd like to read a rather fascinating article on the origins of evening primrose and its potential as an oil seed crop, check out "Evening Primrose – Origins and Cultivation".
Other Names
Other common names of Common Evening Primrose include:
evening primrose
hoary evening primrose
common primrose
German rampion
King's Cure All
Fever Plant
Field Primrose
Night Willow-herb
Hog weed
Primrose
Scabish
Scurvish
Sun Drop (or sundrops)
Tree Primrose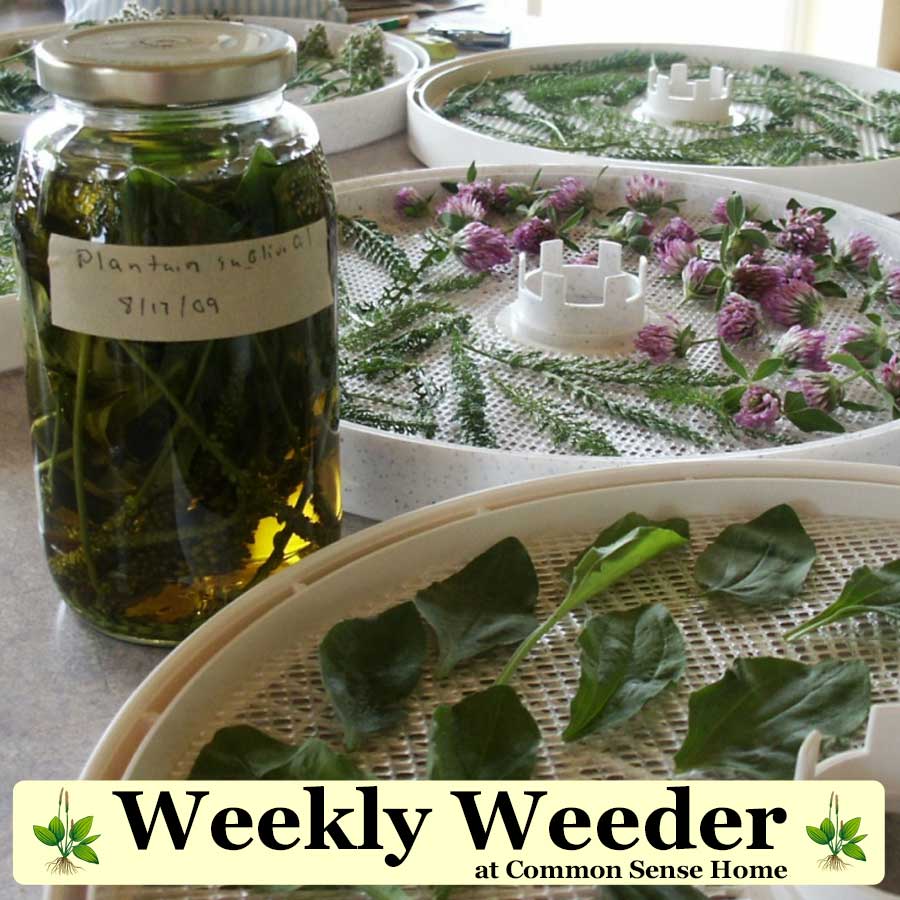 This article is part of the Weekly Weeder series, which shares how to use wild plants for food and medicine.
Other articles in the series include:
New England Aster – A Great Fall Nectar Source for Bees
Goldenrod – Growing, Foraging, Uses, & Control
Thanks for taking the time to visit, and I hope you'll be back again soon. As always, if you've enjoyed the post, please pass it along. Let me know if you try out any of the uses, too.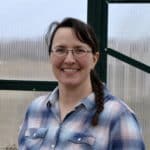 This article is written by Laurie Neverman. Laurie was raised on a small dairy farm in northwest Wisconsin, where she gathered wildflowers from the woods and pastures. Now she and her family have 35 acres in northeast Wisconsin, where they mix intentional plantings and semi-wild areas. Every season is a new opportunity to learn more about working with wild plants.
Originally posted in 2011, last updated in 2023.