Print Your Own Gift Labels
I always cringe when I look at the prices on gift labels at the store. Often I deliver gifts as I package them through the season (or make up gift baskets) and just skip the labels, but sometimes it's nice to dress things up a little bit, or to label similar looking packages.
Gift Labels for Packages
With some help from friends, I've pulled together a few different printable gift labels. We've got snowmen and trees and snowflakes for package labels. Right click on either image, select "Save Image as" to save to your computer and print.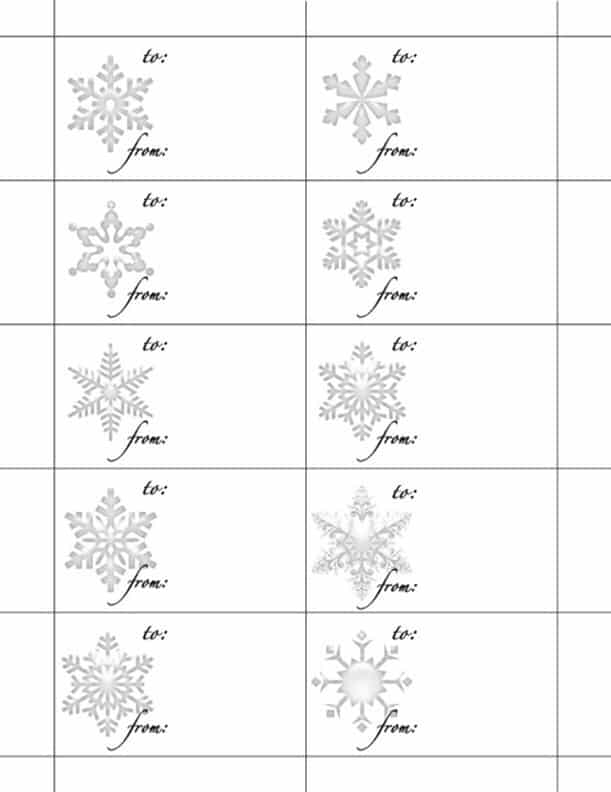 Gift Labels for Jars
We've got some snowflake labels for sharing your homemade preserves, spice mixes or other gifts in jars.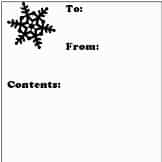 Snowflake Jar Labels with "To", "From" and "Contents" – 12 per page, printable pdf file
If you need even more ideas, visit the Pick Your Own jar label page or the Tipnut Canning Jar Labels page. While most of these labels aren't specifically holiday oriented, they are pretty.
Homemade Gift Ideas
If you're looking for a great homemade gift, you may want to check out our super easy hard lotion bar recipe, vanilla infused honey or some of our favorite Christmas cookies.
I hope you're having a joyous holiday season.