Fresh Food from Small Spaces – Grow Fresh Food in the City or Suburbs
"Fresh Food from Small Spaces: The Square Inch Gardener's Guide to Year-Round Growing, Fermenting, and Sprouting" by R.J. Ruppenthal shows you how to grow food in small spaces with minimal inputs. The author explores options from container gardener and dwarf fruit trees to sprouting and mini mushroom farms. There's a chapter on making fermented foods, which can help bump up nutrition without a ton of work. An introduction to chickens and honeybees round out the book.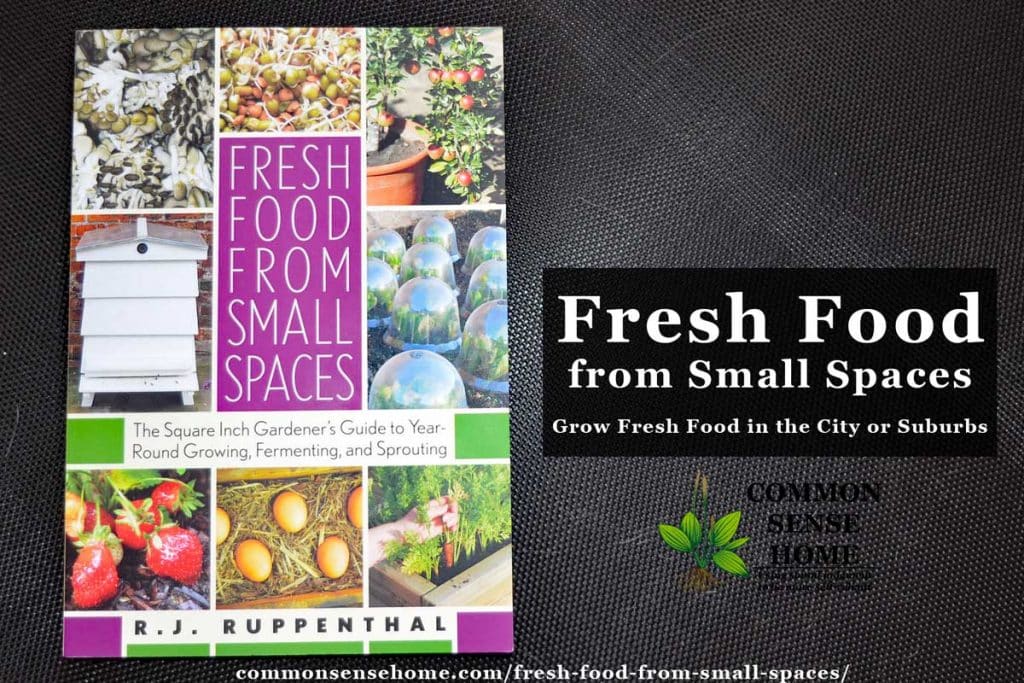 Fresh Food from Small Spaces – An Overview
The chapters in "Fresh Food from Small Spaces" are as follows:
Creating a Food System for Your Space
Deciding What to Grow in Your Garden Space
How to Buy or Build Productive Vegetable Containers
Using Vertical Space and Reflected Light
Starting Transplants and Cycling Your Crops
Growing Fruit and Berries in Your Spare Space
Sprouting, Grains, Beans, Wheatgrass, and Salad Sprouts
Making Yogurt, Kefir, and Fermented Foods
Cultivating Mushrooms
Raising Chickens and Honeybees in the City
Making Compost and Partnering with Worms
Survival During Resource Shortges
Helping to Build a Sustainable Future
There are black and white photos, charts and diagrams throughout the book, plus an extensive resource section featuring tools, soil amendments and other supplies. The author states in the introduction that he searched for years to find a book on tiny space food production, with no success. This led to the book "Fresh Food from Small Spaces".
Highlights of Fresh Food from Small Spaces
I felt the book really shined in the section on container gardening. I cringe at online "container gardens" where someone has obviously stuffed plants into a container that is way too small or difficult to maintain. You know it's going to look good for a week – maybe two – before the plants are overgrown or half dead. R. J. has tested a ton of different containers, and shares what works. He also offers detailed instructions on how to build a couple of different budget-friendly types of self watering containers.
Another very helpful section was the way that he tackled sprout production. I found his discussion of different sprouting equipment and seeds practical and informative. The recipes utilizing sprouts sounded like people food instead of bunny food, and have inspired me to try new sprouting seeds.
There were also tips for working with less than optimal outside lighting to boost crop production, which is very important for many people with limited growing space. Recommendations were included for full sun, part sun and full shade conditions.
I could have skipped the lecture on peak oil, and the preparedness section seemed a little out of step with the tone of the rest of the book, but overall I feel it's a very practical guide to small space food production.
Building a Sustainable Future
Relocalizing food production is critical to building a more stable and nutritious food supply. As August and I wrote about in Future Food, and the author notes in "Fresh Food from Small Spaces", one of the best things we can do to create a more sustainable future is to grow food – any food. If everyone grew just a little something, we could dramatically change the food landscape for the better. If you buy what you can't grow directly from local farmers, that money goes right back into our communities.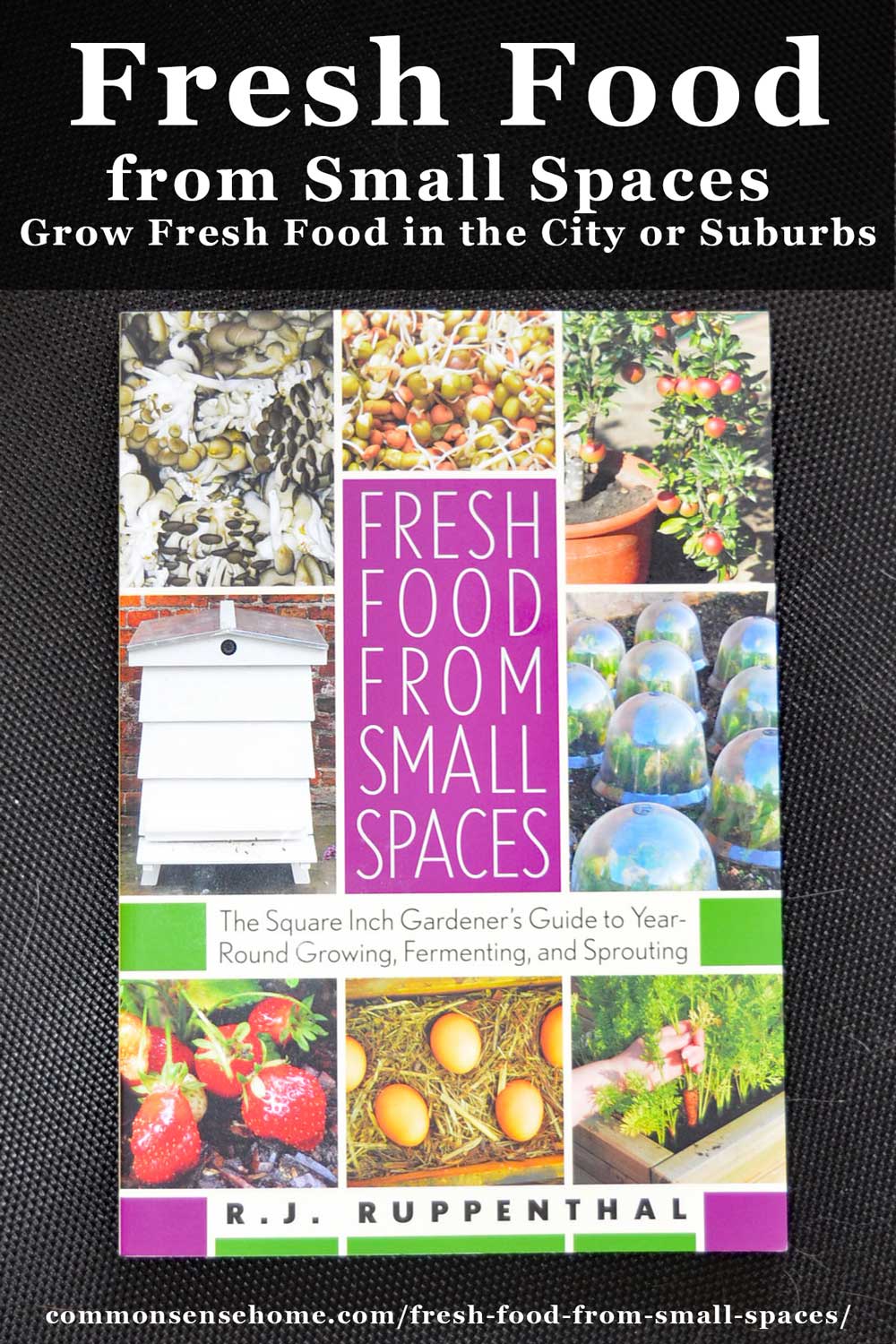 You may also enjoy: