Cherry Pit Vodka (& Cherry Pit Liqueur)
Here's a quick and easy recipe for bakers and tipplers – cherry pit vodka. If you're canning cherries or making cherry jam, you already have plenty of pits, so why not put them to use? You can use your infused vodka to add cherry almond flavor to recipes or drinks.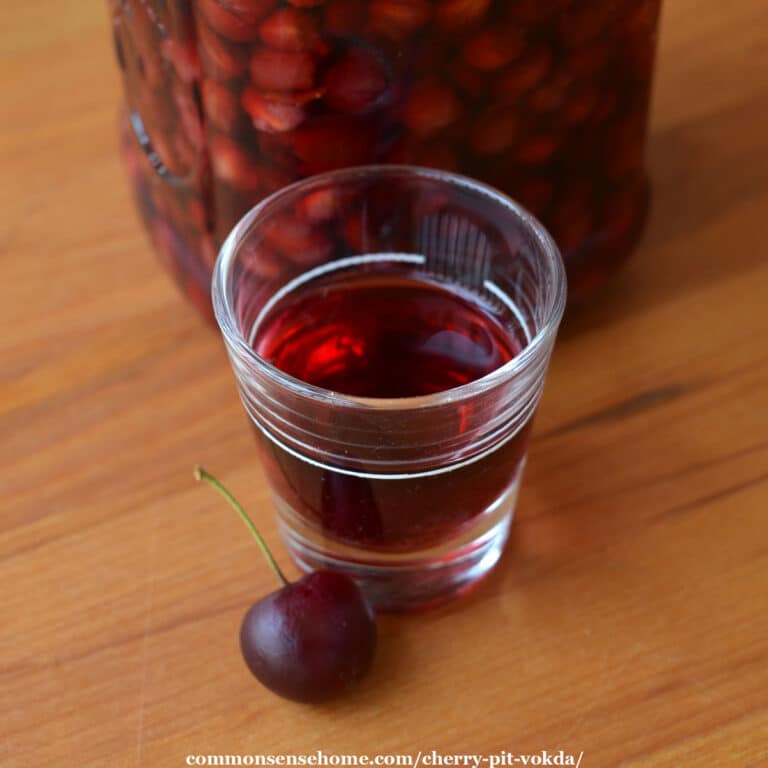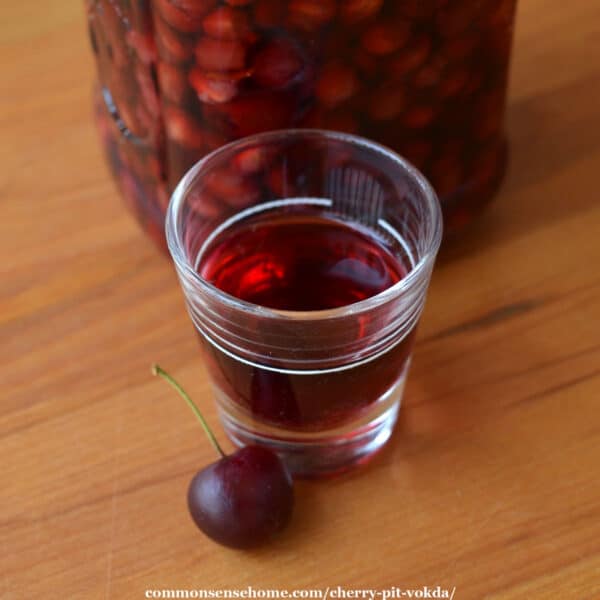 Stone fruit like cherries, peaches, nectarines, and plums are related to almonds. When you infuse the fruit pits into vodka, it adds a delicate almond flavor and aroma. There's also the tartness of the cherries, and beautiful cherry color.
How to Make Cherry Pit Vodka
To make cherry pit vodka, start with fresh cherries. We used sour cherries, but sweet cherries are fine, too. As I mentioned, we saved the pits from canning cherries. (Thank you to the reader who made the suggestion.)
If you don't have a cherry pitter, see "How to Pit Cherries without a Pitter." Discard any pits that ae damaged or spoiled.
Place the pits into a clean glass container with a lid, such as a mason jar or peanut butter jar. Cover the pits with good quality unflavored vodka. I didn't measure exact amounts, but all the pits should be covered.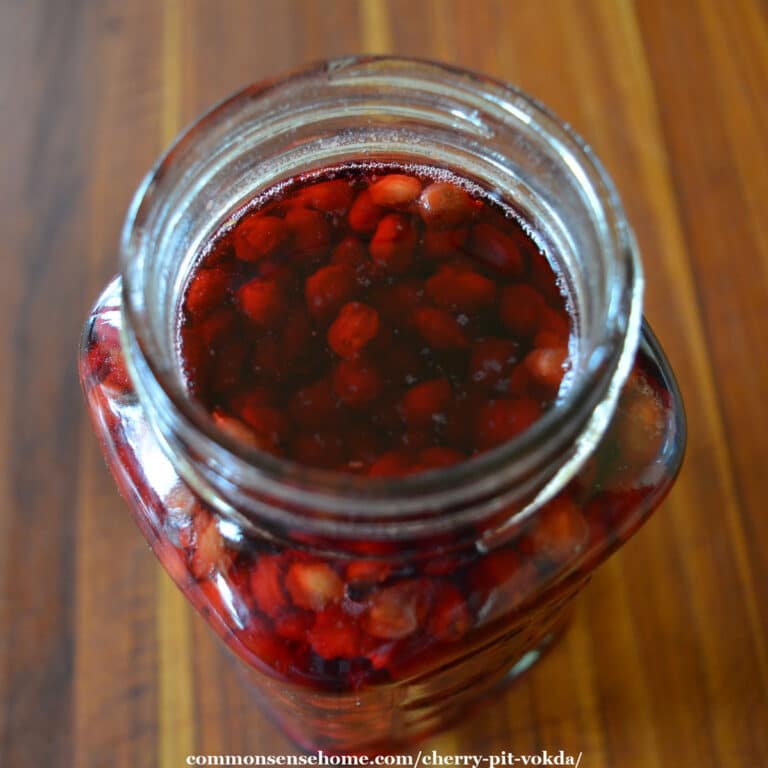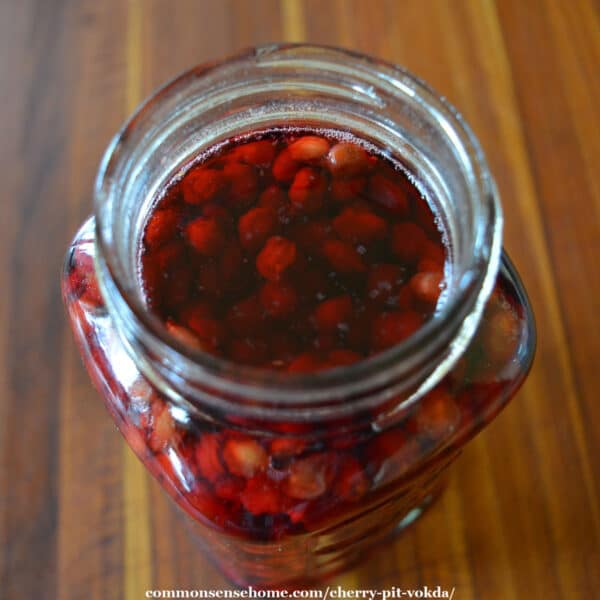 Don't use excess vodka, or your infusion won't have much flavor. Stick with a ratio of 1/2 cup pits (or more) to 1 cup vodka. Adding more pits will give a more intense flavor.
Seal the container and store it in a cool, dark location for at least a week. Two to four weeks is better for more cherry almond flavor. The leftover fruit on the pits will ferment a little, so it's a good idea to burp the jar every few days to vent CO2.
When the infusion time is done, strain your cherry pit vodka through a fine mesh strainer or cheesecloth to remove the cherry pits.
Place the strained liquid into a clean jar or bottle. Seal, date and label for storage. For best flavor, use within a year or so.
How to Use Your Cherry Pit Infused Vodka
Cherry pit vodka made with sour cherries has a flavor somewhat like homemade Kirsch or Kirschwasser. Kirsch is a colorless brandy traditionally made from a double distillation of sour Morello cherries. It is not sweet, but it has a lovely aroma.
Try your cherry pit infusion as a substitute for cherry or almond extracts in baking. You can also use it like kirsch in fondue, cherries jubilee, or chocolates.
For drinks, serve chilled in small glasses as an aperitif, or combine with soda water and fruit juice in a spritzer. Try it in vodka tonics or other vodka cocktails.
For those who like a little more sweetness, combine the cherry pit vodka with a simple syrup to make cherry pit liqueur.
Print
Cherry Pit Vodka & Cherry Pit Liqueur
Turn your leftover cherry pits into a cherry almond flavored spirit.
For the cherry pit vodka:
1 1/2

cup

cherry pits

1 1/2

cup

vodka
For the liqueur:
1/4

cup

granulated sugar

2 tablespoons

water

1/4 teaspoon

vanilla extract
Place the cherry pits in a glass jar and cover with vodka. Seal and keep in a dark location for 2 to 4 weeks, burping every few days to release CO2.
Use a fine mesh strainer or cheese cloth to strain out the seeds. Store the finished vodka in a glass container.
To make the cherry liqueur, combine the sugar and water in a small sauce pot. Stir until dissolved. Remove from heat, cool, and stir in vanilla extract.
Combine the cherry pit vodka with the simple syrup and stir until well mixed. Store in an airtight glass container in a cool, dark location for up to one year.
What about Cyanide in Cherry Pits?
Cherry pits contain a cyanogenic glycosides, which our bodies convert to hydrogen cyanide. According to the Missouri Poison Control Center, the cyanide is only released when the pits are crushed or chewed, so poisoning is not a concern with this recipe.
Heat also breaks down cyanogenic glycosides, so if you are using your cherry pit vodka for cooking, you're doubly protected.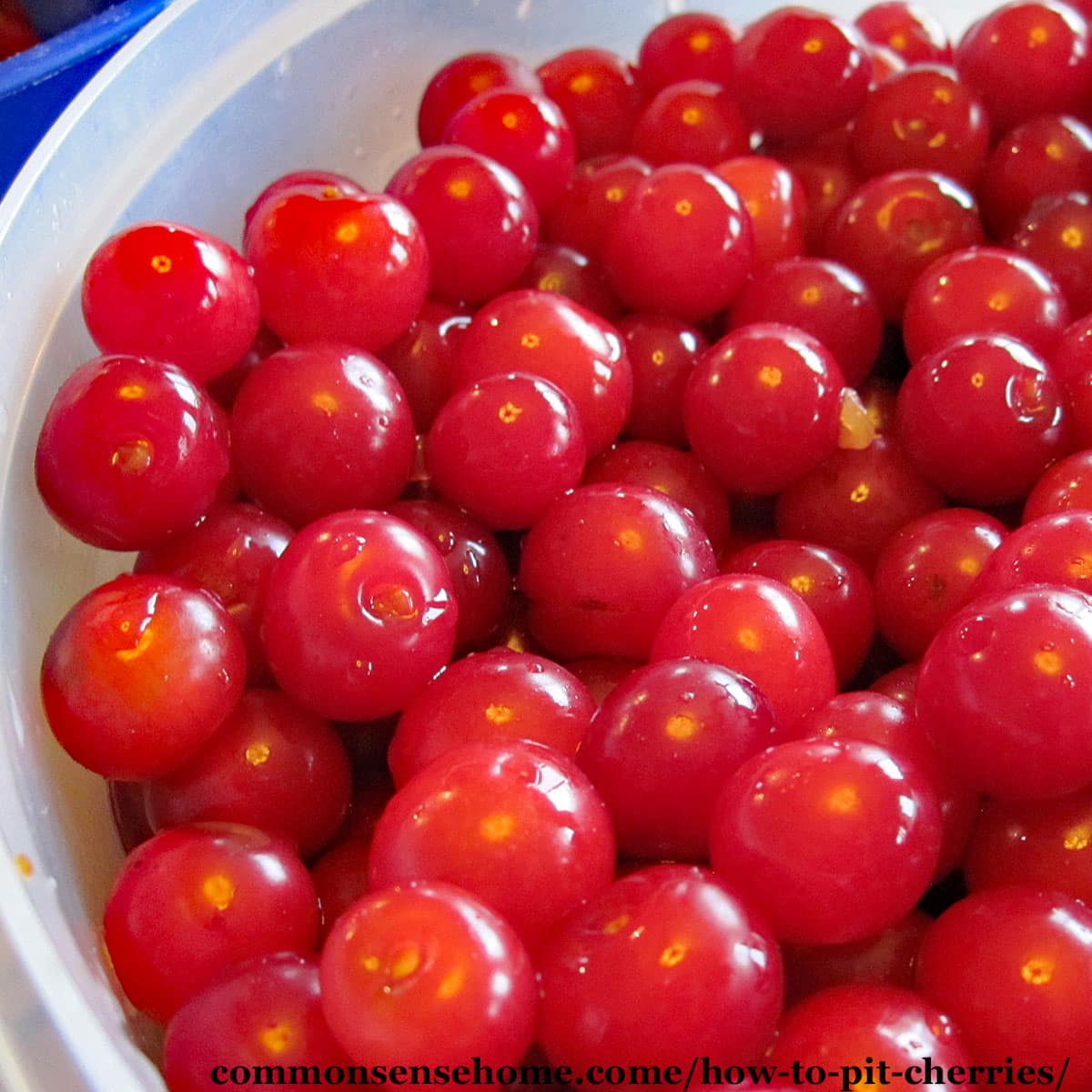 More Cherry Recipes
We live near Door County, Wisconsin, a big cherry producing area, and have cherry trees in our home orchard. We always take advantage of cherry season to stock up the pantry.
You may enjoy:
Cherry Jam Recipes – Cherry, Cherry Amaretto, Cherry Berry
Cherry Preserves – Chocolate Cherry and Cherry Vanilla
Canning Cherries in a Water Bath Canner or Steam Canner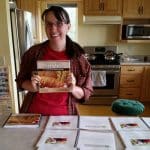 This article is written by Laurie Neverman. Laurie grew up in the kitchen, learning baking and home cooking from her momma. At age 15, she and her mom and two sisters created Irene's Custom Cakes & Catering, which was her summer job through most of high school and college.
Now she combines old fashioned recipes, garden fresh produce, and cooking for special diets to make tasty, easy to prepare foods. Along with her passion for growing nutrient dense food, she also enjoys ancient history, adorable ducks, and lifelong learning.