This easy cranberry-apple pie recipe is perfect for the holidays with bright pops of color and tartness from the cranberries paired with sweet apples.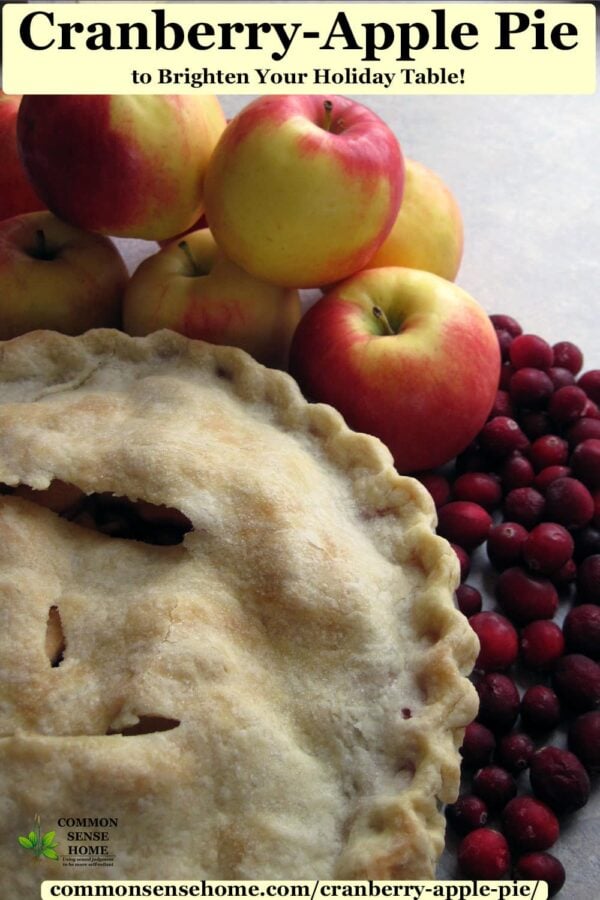 There was a bumper harvest of apples this year at my favorite local orchard, and fresh cranberries are shining like rubies in the produce section. Wisconsin is the top cranberry producing state in the U.S., producing millions of barrels of cranberries. I also have a nice stash of local maple syrup, so I figured I'd take a shot at combining all three into a tasty cranberry-apple pie. It turned out quite pretty and pairs nicely with some ice cream or whipping cream.
Note – If you don't want to take the time to make pie crust, you can swap this filling into the apple crisp recipe.
[Read more…] about Cranberry-Apple Pie to Brighten Your Holiday Table