Masonry heaters store heat from wood, gas or electricity in brick, concrete, ceramics or stone, and releases the stored heat via radiant heat transfer over time. Our unit burns at over 1500°F, but the flue gases that go up the chimney are only around 300-350°F. That heat is absorbed by the thermal mass of the masonry stove, and then transferred to the house – not up the chimney.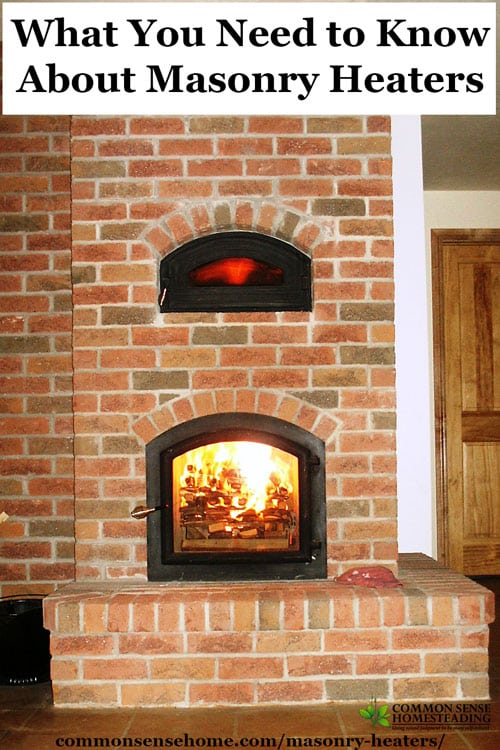 This is an ancient heating technique used for thousands if not tens of thousands of years. Masonry heaters were used long before the Romans, with some underground and cave masonry heaters dating back well over 5000 years.
Masonry heaters include masonry stoves or masonry ovens and even the modern cousin the rocket mass heater. Larger masonry heaters can have benches or seats built into them. Some also include a baking oven or even a full cooking stove. We will focus on wood fired masonry heaters, but most of the concepts apply to other heat sources.
…