As a beginning canner, there are often canning questions that come up that might seem obvious to experienced food preservers, but aren't so obvious when you're starting out. I've teamed up with some of my blogging friends (Chaya Foedus from Pantry Paratus, Janet Garman from Timber Creek Farm, and Diane Hamilton Coe from Peaceful Acres Farm) to answer over 15 of your home food preservation questions and recommend some great resources. If you don't find an answer to your question here, feel free to leave a comment below and I'll do my best to help you out.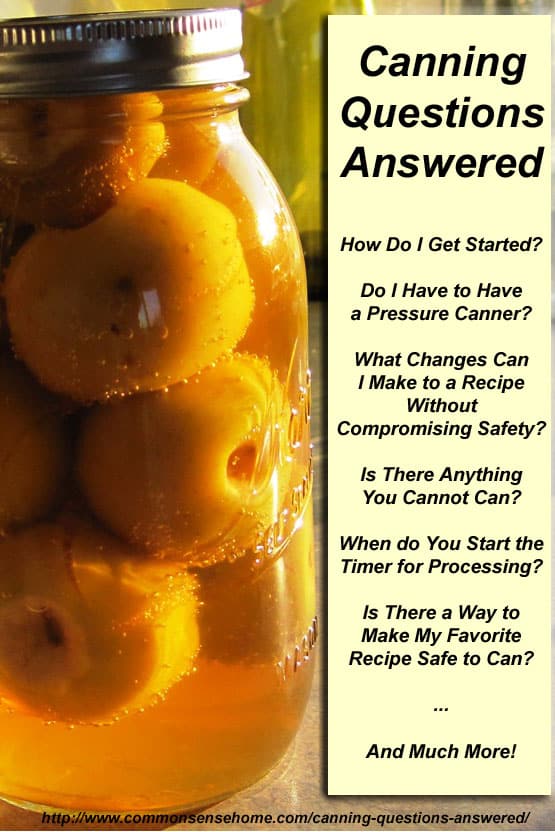 How do I get started canning? What do I go to the store and buy?
The post "Getting Started With Home Canning" gives a detailed list of equipment commonly used for canning. The most important piece is the canner. A water bath canner, which is basically a large pot with a rack in the bottom, is the easiest to use and less expensive than a pressure canner.
…