There are a number of different options for emergency cooking. In this post we'll cover everything from simple heating to large scale cooking for emergency situations.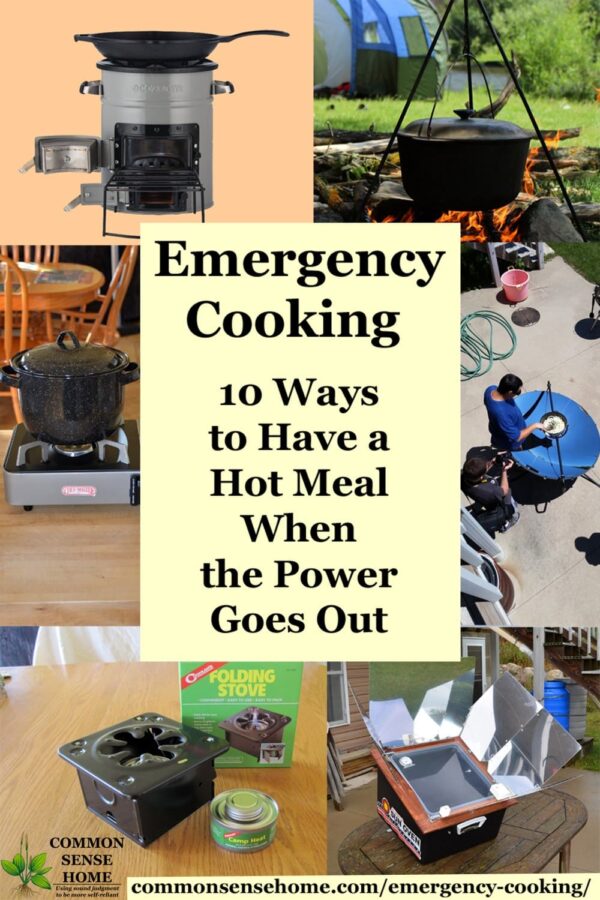 Before we get started:  For those who are new to preparedness, using an emergency generator to power an electric stove or microwave is not a good idea. Gas, wood or charcoal heating is best.
Stoves and microwaves use a lot of power in a short amount of time. It's much more practical to use other means to heat/cook your food. A standard gas stove uses an electric ignition, so will not automatically work if there is no power.
Always be careful to use options inside or outside as appropriate. Don't end up asphyxiated from cooking fuel fumes or burn your house down while trying to make a hot meal. Carbon monoxide is odorless make sure you have a Carbon Monoxide Detector.
Make sure you have cooking equipment suitable for your heating option of choice.
Practice with your method(s) of choice until you can reliably produce a meal. Don't use it for the first time in an emergency (except for the "heat themselves" food items).
…