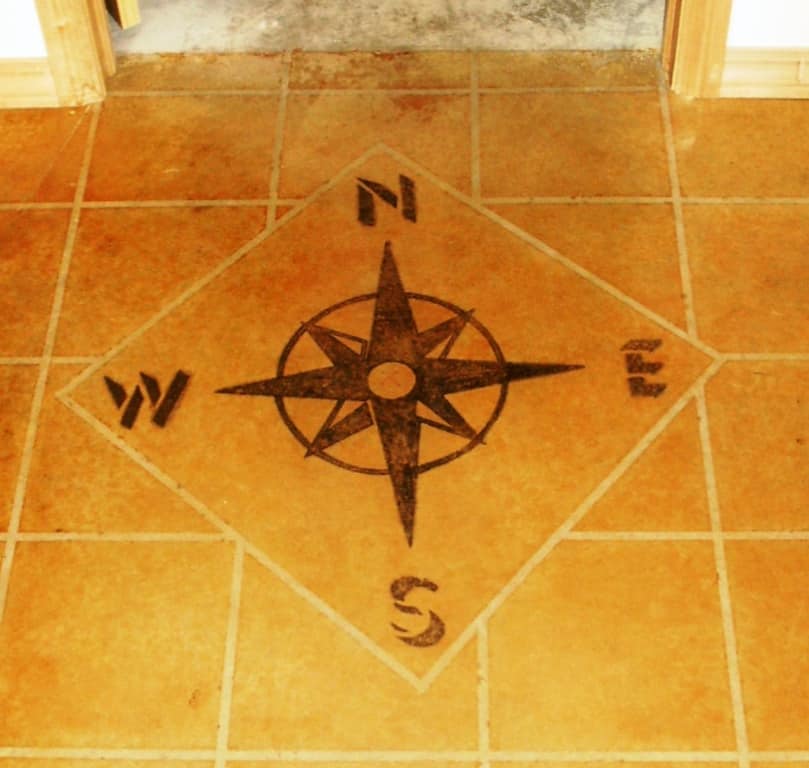 What's it really like living in a concrete bunker? This is part two of a two part post on our ICF (insulated concrete form) home. In this post I'll discuss how much energy is saved (for heating and cooling) by using ICF construction, costs, whether is suitable for the do-it-yourselfer, and how an ICF home performs during emergencies. Read part 1 here.
Exactly how much energy can be saved with ICF construction?
ConcreteNetwork.com states, "Homes built with ICF walls require about 44% less energy to heat and 32% less energy to cool than a comparable wood-frame house, based on a study of 58 single-family homes located throughout the U.S. and Canada."
When I ran some numbers the first couple of years we were in our home, our energy use rates (heating, AC and electricity) placed us in the top 5% of homes in the US is terms of efficiency. (These are my own rough estimates based on utility bills and wood use.) My best estimate is that in an average year we get 10% of our heat from passive solar, 40% from wood and 50% from propane via our in floor radiant heating system. We are able to provide all our hot water and heat over 3000 sq.ft. of living space with only a 46 gallon Combi-Cor water heater. (A Combi-Cor heater is a water heater with built in heat exchanger for space heating). In 2013 in the middle of the winter our Combi-Cor died. We replaced the Combi-Cor water heater with a boiler system.
A couple of years after we built, we also added two 4'x8' flat plate solar collectors and an 80 gallon solar storage tank as a preheat tank for the water, but the contribution of the solar water heating system is minimal during cloudy winter months. (The system was installed by Lake Michigan Wind and Sun, who I highly recommend.)  If we get to stay in our home (husband's job situation may require otherwise, but we're trying to hold on), I would like to add additional evacuated tube solar collectors and a larger solar storage tank.
Does ICF construction cost more, and how is it different from standard construction?
At the time that we built, our builder estimated that ICF homes cost about 6% more than stick built. Part of this is the cost of the materials themselves, part of the cost is additional labor involved in working with some aspects of ICF. This is likely to vary over time as material costs fluctuate. Some ICF manufacturers offer discounts on forms to those who are rebuilding homes destroyed by storms in officially declared Federal disaster areas.
As for finding a builder who was familiar with ICF, that was a little tough. At the time that we built, it was a newer technology. Now that its benefits become better known, it's becoming more widely used, especially in areas that are prone to tornadoes or hurricanes (more on that in a bit). There was no difficulty in obtaining financing or special permitting required, as the use of ICFs is an approved building method.
Plumbing and electrical must be done a little differently than with a stick built home, as it is much easier to plan any wall perforations in advance than to cut them after the fact. Electrical wiring on exterior walls is done by cutting into the insulation, laying the wire, and then sealing the cut with spray foam insulation and trimming flush. Plumbing on the exterior walls can be done in the same way, but is generally avoided. Inside, the framing, trusses, etc, are the same as in a conventional home, although we did use open trusses to facilitate the installation of ductwork and radiant heating coils under the floor.
The look and functionality of the home is similar to a standard home, only better (although I may be biased ;-). The interior and exterior can be finished in the same way as a conventional home – siding, brick, drywall, paint, carpets, etc. In our case, we chose to use all hard surface flooring on the main floor and acid stained concrete in the basement (the top photo is a compass rose we drew on our basement floor) to maximize the heat transfer from the in floor radiant heating and improve indoor air quality. Our home is certified Wisconsin Green Built and Energy Star compliant.
We utilized no and low-VOC materials and finishes within the home; sustainably harvested hickory and wheat board for our cabinets and shelving; green flooring such as tile, cork and linoleum – I could go on, but you get the idea. About the only thing that is a little tricky is hanging things on the exterior walls, because there are no studs and the stripping is hard to find under the paint and drywall. I use removable adhesive tabs instead.
Is concrete form construction a good project for the do it yourselfer?
Not in most cases. Walls and openings must be well braced to maintain structural integrity. You only get one chance to pour it right and it can't be adjusted after the fact if you screw up. Dedicated ICF builders have specialized braces for this purpose, and know how to work with the forms to avoid problems. Also, the cement mix must have just the right consistency. Too loose, and you risk blowing out a wall. Too thick, and you'll end up with air pockets in the wall because the cement has trouble filling the forms completely.
If you are on an extremely tight budget, and ICF safe room is probably a better choice. A safe room is a small, windowless room built inside the shell of the home or garage or nearby, that is used primarily for emergency shelter.
In case of emergency, how well will an ICF home protect you?
This is what it all gets down to – protection. We love the energy efficiency, the noise reduction, the durability, the non-toxic materials, the low maintenance and so many other things about our home I could write a book about it. That said, the primary motivating factor for our choice of ICF was safety.
ICF offers protection from:
Storms, Tornadoes and Hurricanes – A quick google search of "ICF hurricane proof" or "ICF tornado resistant" will yield dozens of images of ICF homes left intact in area where the surrounding homes have been leveled. Note:  Around 1 am on August 7, 2013, a tornado touched down within 5 miles of our home. Inside our ICF home, the storm sounded very much the same as a typical thunderstorm, although I did note that the thunder had an odd tone to it – that low "freight train" rumble you hear people talk about. The warning sirens never went off, and we stayed in bed. I had no idea there was a tornado nearby until the next day. There was no damage to the house at all, but it's a disconcerting feeling to know that the funnel hit so close without us realizing it. I think the weather radio needs to live in the master bedroom.
Fire – While the contents of the home are still flammable, concrete itself obviously is not.
Impacts and projectiles – When we were building, I read a story about a Florida couple who had built an ICF home for hurricane protection. One night while they were sleeping, they heard a thud outside their bedroom. When they went outside to have a look, they found a truck had run into their home. The truck was a complete loss; the home only had a few hundred dollars of minor damage. With six to eight inches of concrete, most standard artillery will also be stopped. Long term, I would like to have roll down hurricane shutters installed over our windows for additional protection.
Radiation – Concrete can stop all kinds of radiation, including alpha, beta and gamma rays. There's a reason that nuclear containment vessels are built out of concrete.
Seismic activity – With additional reinforcement appropriate to the level of seismic activity in your area, ICF construction is highly resistant to earthquakes and other shifts.
We incorporated a root cellar, an attached greenhouse, unheated food storage pantry and other storage areas into the home to allow us to produce and stockpile more of our own food, medicine and other needed items. From the road, the house is nondescript – an earth-colored tan ranch – it's not until you get around to the less accessible side that you can see that it's unusual. There are high windows facing north, south and west (above the garage and in a loft within the home) that would provide an extended line of site (and fire, if need be). If the SHTF, this is where I want to be. This was built to be our forever home, and I hope that comes to pass.
Let me know if you have any questions about green building or remodeling, and I'll do my best to answer.
You may also find my post on Safe Rooms useful, if you're not at the point of building a new home.