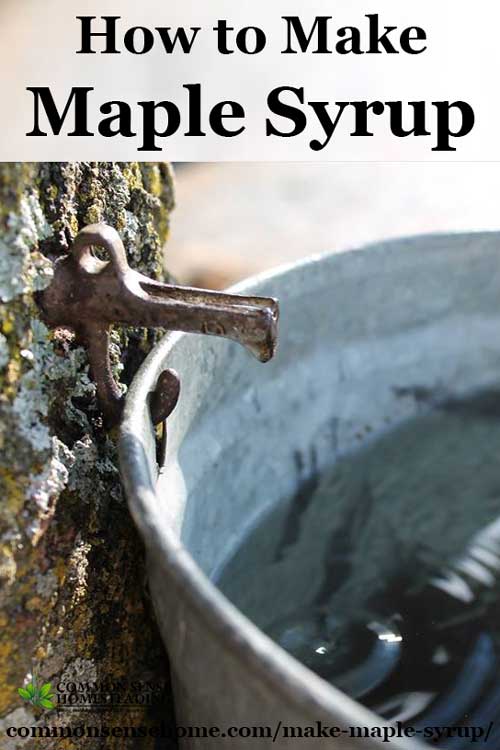 Maple syrup is a delicious, healthy alternative to refined sugar, and is enjoyed on the table as well as in many recipes. It's simple to make maple syrup in the backyard, though once bitten by the sugaring bug, many go on to expand their operations!
Note: If you're here from the "50 Things You Should Make Instead of Buy" article, we do have a quick and easy homemade maple syrup substitute at the bottom of the page.
Make Maple Syrup Step #1: Identify Maple Trees and Wait for the Right Temperature Range
There are many species of maple trees. The sap gathered from all of them can be boiled down into syrup. Read more about Maple Tree Identification.
Most syrup is produced in the northern states, but can be made as far south as Tennessee. The temperature must drop below freezing at night and rise above during the day for the sap to run. Trees should have at least a twelve inch diameter before being tapped. When the maple trees start budding, sugaring is over, as the sap produces bitter syrup. [Read more…]