I've rounded up some of my favorite homemade bread recipes to help you bake a great bread for any meal.
Ditch all the nasty ingredients in store breads, save yourself some money and enjoy some really good bread!
The first section has a number of yeast bread recipes using wheat flour. The second section has bread recipes for special diets, including gluten free breads.
Enjoy fresh baked bread and like having all your "go to" recipes in one spot? Click here to get my book "Never Buy Bread Again". Now available in spiral bound print and digital version.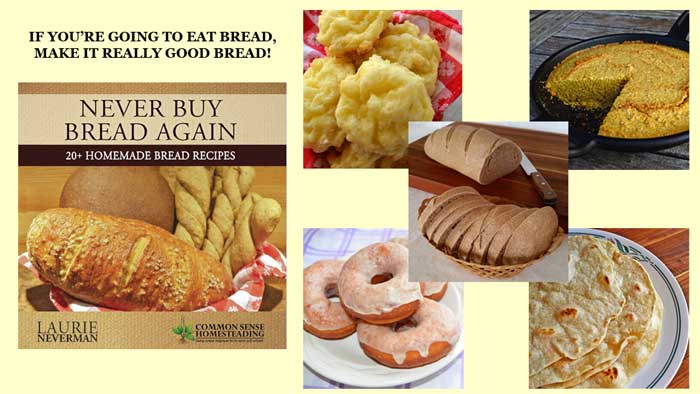 …