Natural weed control has become a hot topic in recent years as more people are realizing that chemical weed poisons can harm more than weeds. (See "15 Health Problems Linked to Monsanto's Roundup".) Sometimes you want a natural weed killer, sometimes organic weed control is enough.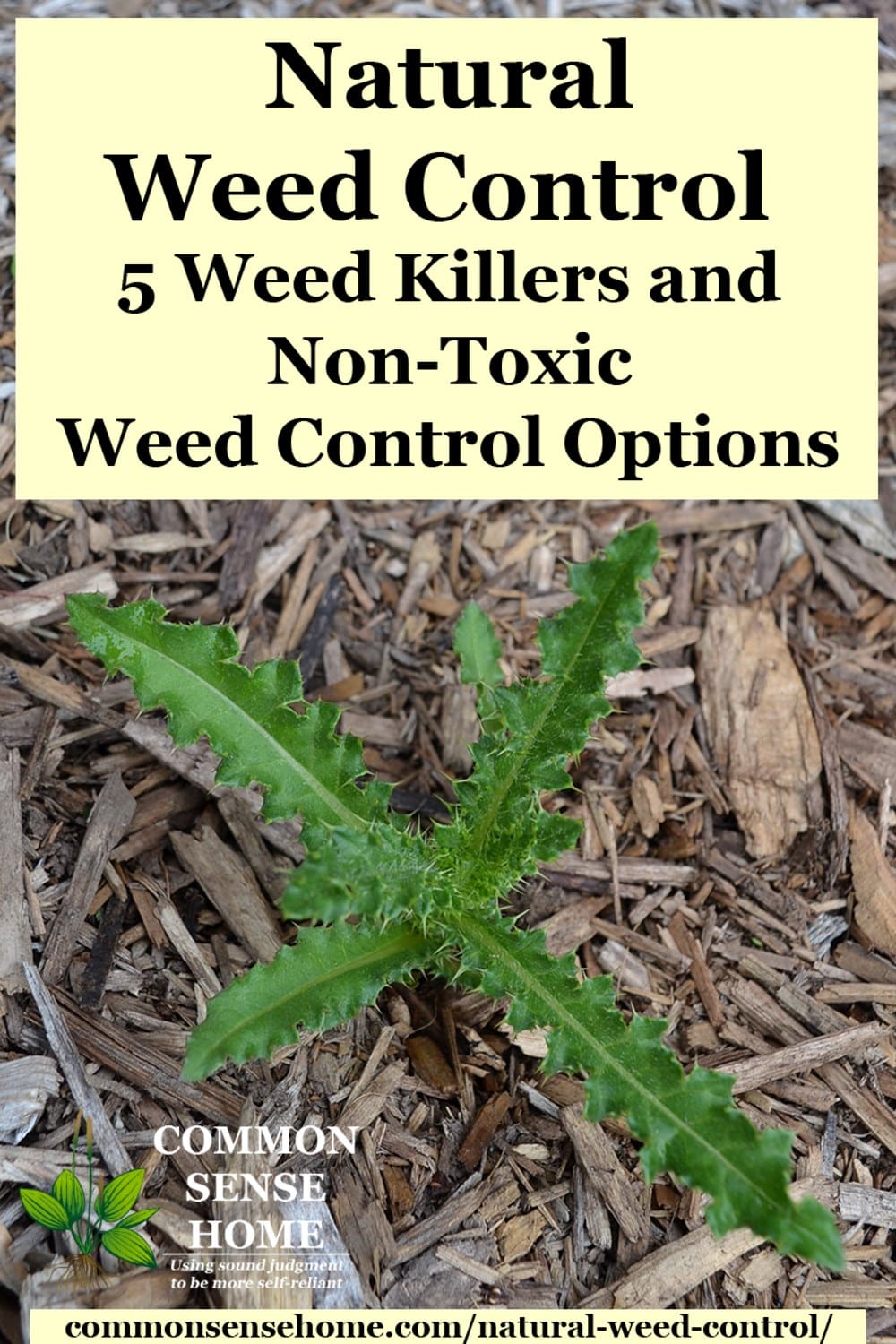 Don't hate the weeds! Many weeds are edible and/or medicinal, or have other uses such as natural dye or cordage. They can also be used to diagnose soil health, as many weeds thrive in disturbed and damaged soils. They are part of nature's repair crew.
I use non-toxic weed control so weeds don't take over the walkways and garden areas. With a little observation and patience and a few simple tools, you can kill weeds naturally without poisons. ("Killing naturally" sounds like an oxymoron, but death and life are part of the natural cycle.) You can virtually eliminate quackgrass, crabgrass and other problem weeds, and enjoy a tidy yard and lush garden without hours and hours of pulling and tilling.
…