These home remedies for sunburn will help bring relief from sunburn itch and speed healing from your head to your toes. We have safe options for sunburn on your face, tips for a soothing bath and some of the best options for sunburn relief.
How long does it take for sunburn to heal? That depends on the severity of the burn. For mild sunburn, you should be better in 3-5 days. A moderate burn will likely take a week or more, and severe burns with blisters will likely take two weeks or more.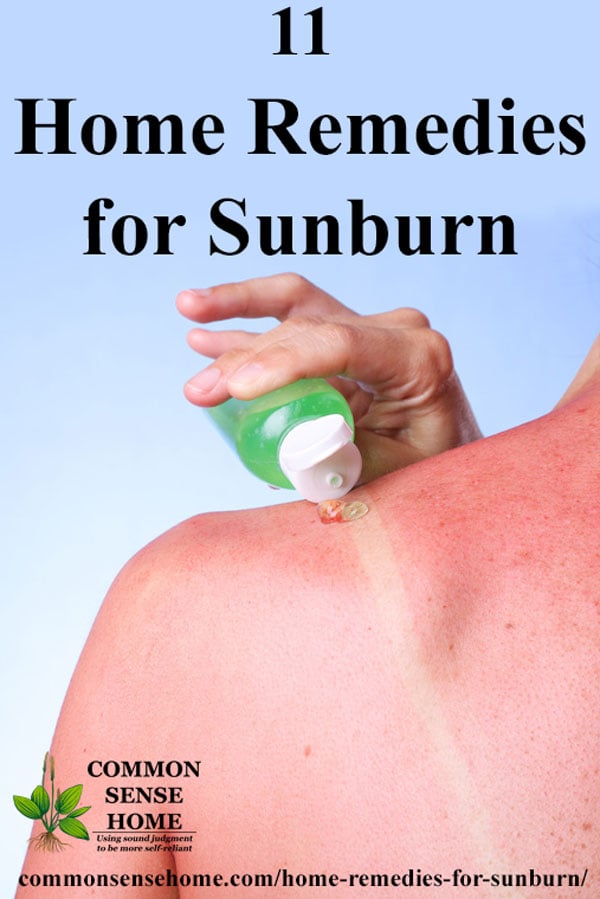 Remember, sunburns are burns – so always be gentle to sunburned skin. (See note at bottom of post for when to see a doctor for sunburn.) Most of the time home sunburn remedies will take care of your symptoms, but be careful out there.

…