Each year I start several hundred vegetable, herb and flower seedlings. Almost all of them begin on the simple seed starting shelves my husband built over 15 years ago.
I wasn't blogging then (I started that around five years ago), so I didn't snap any photos. Heck, I didn't even have a digital camera back then. Photos or no photos, these indoor planting shelves have served me well, and are fairly inexpensive to make.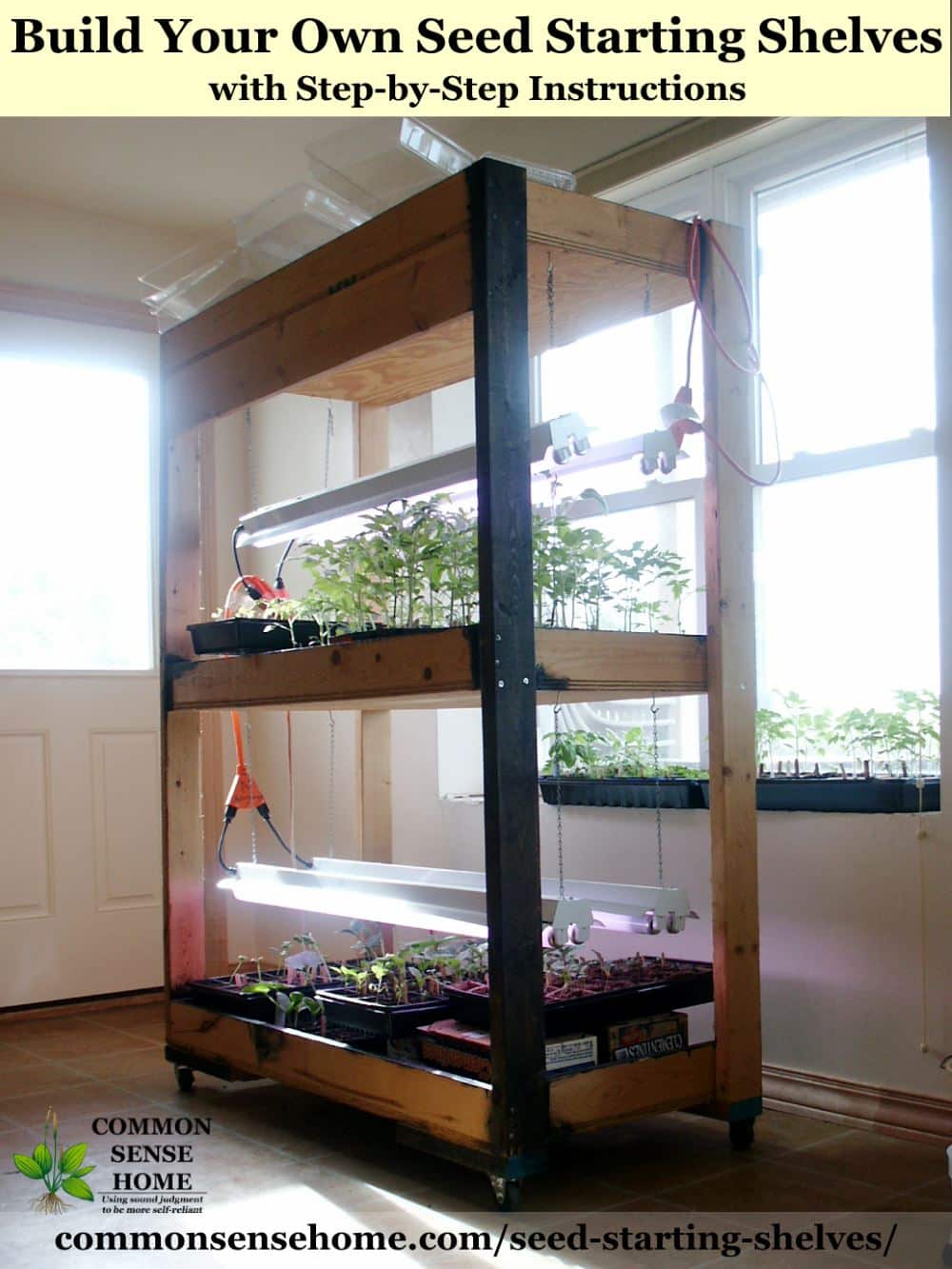 The lights are suspended from chains on hooks, so they can easily be adjusted up or down. Mounting casters on the bottom makes it a snap to move – even from one house to another.
If you use standard 22″x11″ nursery trays with 72 cells per tray, there's room for 576 seedlings under the grow lights, plus an extra 288 seedlings on the top shelf. These garden shelves are a great addition, IF you have room for it in your greenhouse, sun room or very well lit room.
Cross supports and water proof paint make it sturdy and durable. I pair it up with a fan on a timer, to help keep the seedlings sturdy, and I also use a timer to turn the grow lights off at night. Once the seedlings get bigger, they graduate to the greenhouse or cold frame, and then are hardened off (gently exposed to the elements over several days) and planted out into the garden.
…