This guide shares 5 tips to keep deer out of your garden, including repellent sprays, solid repellents, scare tactics, and fences and other barriers.
(A sturdy fence works best, but if the local deer population isn't too aggressive, you can keep protect your plants without a fence.)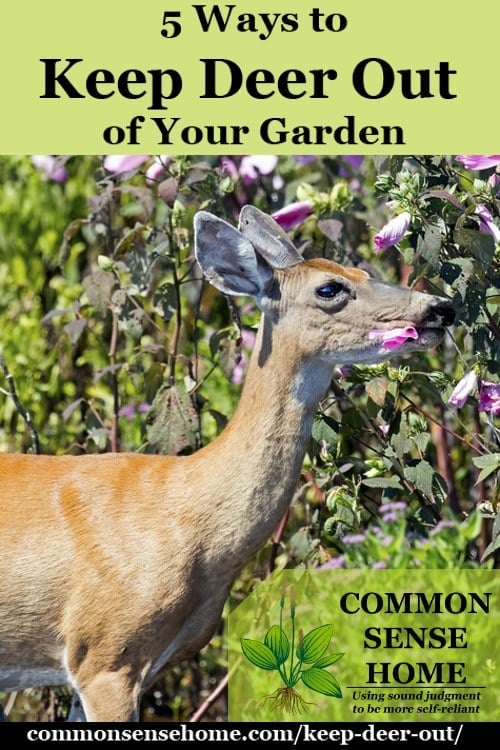 I'll also share some tips to help you tell if you have deer damage or rabbit damage.
…