Everyone needs at least one emergency medical kit. You should have a kit in each vehicle and in your home. The kit needs to include trauma items for serious events. We recommend the 12 Survivors First Aid Roll up Kit if you want a partially stocked med kit as a starting point.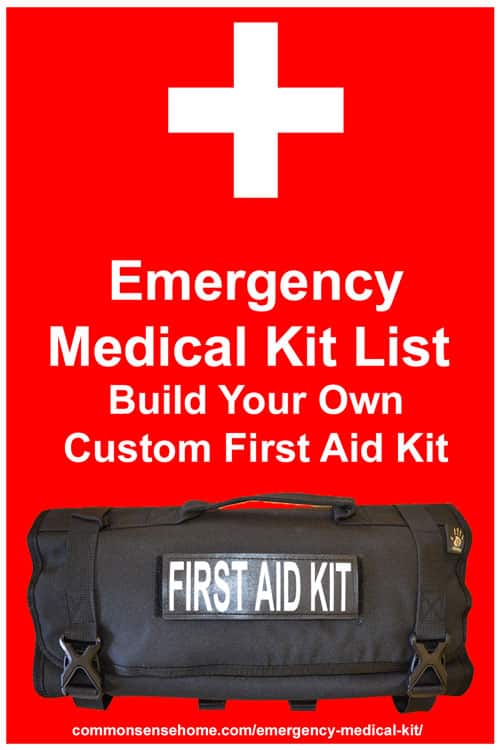 Building Your Own Emergency Medical Kit
You can use the emergency medical kit list below to replace items in an existing kit, supplement existing kits and/or build your own customized First Aid Kits (FAK) or individual first aid kit (IFAK) . Our target for this list is to identify items for your FAK that are a step below or near the basic EMT level kit, for a med kit would be useful at home, at work and in the wild.
…