Alternatives for the aTactical A1S 1150 Lumen Flashlight
The aTactical A1s 1150 lumen flashlight came in Cool White (CW) and Neutral White (NW). This was our recommended 18650 flashlight. The flashlight used 18650 batteries and most A1S flashlights came with an interesting 18650 with a built in micro USB charger.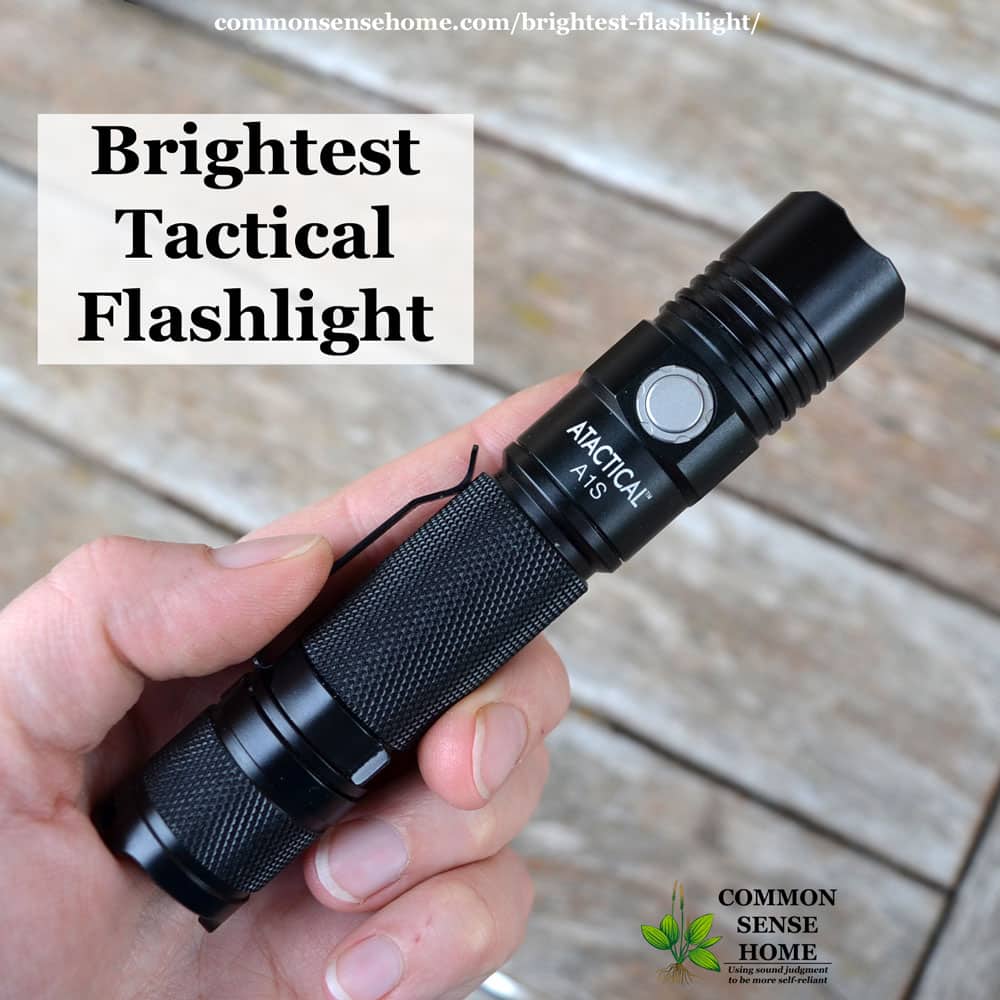 The ATactical A1S Flashlight had 5 modes:
Strobe(1150 lumens /4 hrs)
Turbo(1150 lumens/3 hrs)
High(460 lumens /5 hrs)
Medium(140 lumens /18 hrs)
Low(24 lumens /6 days)
Is it available anywhere?
Sorry for the bad news. It is not readily available anywhere. The links on Amazon are "unavailable" and the links on eBay are for the WowTac A1 550 lumen NOT the A1s. It cost around $30.
**** The Wowtac A1S LED Cool White Flashlight or the Wowtac A1S Neutral White Flashlight appear to be the replacement for the aTactical A1S.  The price and features are the same. It is supposedly an 1150 lumen flashlight the same as the aTactical. If anyone has bought this please let us know its quality. We have no experience with this model.
The wowtac website does show the original aTactical but it lists at around forty dollars which is higher than the aTactical was (and is higher than the Amazon listing). Here is the link to the WoWTac website http://wowtac.com/wowtac-a1s-flashlight-1150-lumen/ (there is no indication that it is discontinued here – but we haven't found it for sale anywhere). The few listings that say A1S (1150 lumen) are generally the A1 (550 lumen). This model is available Wowtac A1S BSS TAC V2 1150 Lumen – but it is not the same form factor, however, it does look to have the same electronics.
5 Alternatives to the aTactical A1S
If you know of a readily available alternative to the aTactical A1s that is in the 1000 to 1100 (real) lumen range please leave notes in the comments below.
We wish you good hunting for your flashlight.
You might also be interested in these posts