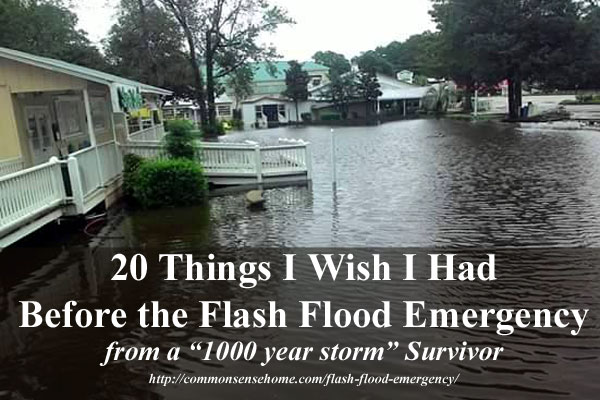 This is a guest post by Amber Bradshaw of The Coastal Homestead.
The catastrophic flash flooding that has affected much of the Carolinas (and my home) was like nothing I've ever seen. I consider myself to be a prepper of sorts, always prepared, always planning ahead, stocked pantry, medicine cabinet, survival skills and ready for any situation, but I wasn't ready for this. By the looks of things, neither was anyone else.
The Super Harvest Blood Moon created perfect waves for my husband (the surfer) all week, but it also created unusually high tides. The Pawleys Island law enforcement closed off the island to onlookers and tourist all week due to flooding. Homeowners could access the island at their own risk. Of course that didn't stop the die-hard surfers (hubby included) willing to walk a mile to catch the perfect wave.
While Hurricane Joaquin is predicted to miss the U.S., it combined with low pressure area that is funneling heavy tropical moisture into the region. This has led to record breaking amounts of rain being dumped in South Carolina. Governor Nikki Haley called it "a thousand year storm" with "catastrophic flash flooding".
Many are dead. There have been hundreds of accidents, thousands are without power and an unknown number are displaced from their homes. Half of our town is under water, roads to and from here are closed, bridges wiped out, and people are waiting for rescue as the water levels rise. Where does that leave us? Right in the middle of it.
We live right by the ocean (exactly 4 minutes from my home to the Atlantic Ocean) on the east coast of South Carolina in a quaint town called Pawleys Island. Up until now, this has been our tropical paradise.
We have been very blessed thus far (still have 24+ hours to go before we are in the clear) on our property but not completely unscathed. We needed several basic items just for average survival of the flood that I have failed to prep. I wanted to share them with you so you can avoid the mistakes I have made. Even a non-prepper can have these items on hand at all times without being too extreme.
Editor's note: I added some links to related pages here on the Common Sense Homesteading website. Next time Amber won't be caught unprepared.
20 Things I Wish I Had Before the Flash Flood Emergency
Battery operated weather radio – the power went out and continues to go out all around us, alarms keep posting on our cell phones warning us of the eminent flooding danger. A weather radio is a must!
Paper products – you will need disposable eating utensils, no power= no running water to wash dishes (plus the backed up septic)
Cash stash. Even if it's $100.00, stash some cash for emergency situations. When power is out there isn't a way for places to run your credit card.
Matches – I know this seems like a no-brainer but we didn't have one match in the house. We had plenty of candles, and not one match.
Zip lock bag of fire starter. We have lots of kindling but guess where it was when the rains hit? Yep-outside.
Extra propane tank. We forgot to fill ours the last time we cooked out. We could have avoided this mistake had we had an extra tank.
Plastic -Trash bags, zip lock and plastic grocery bags. Several years ago I vowed to give up the plastic bag, and I did. Unfortunately for us we really needed them during this time. I was able to leave and go to a nearby store and ravage their recycle bin for several handfuls of plastic bags which saved us!
Extra trash can (clean and big) with a lid. During several days of rain like this, and everything is flooded, where are you going to put your trash? Not outside! Now add stinky diapers into the mix. See why you need an extra trash can (BIG) with a lid?
Bottled water – I don't stock bottled water for the same reason I don't stock plastic bags, they are not environmentally friendly. But guess what? I needed them. (See Emergency Water Storage and Filtration)
Bleach – again, going green I removed all the synthetic cleaners from my home and bleach was one of them. I will be the first to admit, there is a time and a place for everything. During an emergency situation is a time and place for bleach (and plastic).
Umbrellas – I normally don't care enough about getting wet to invest in an umbrella, but when it is pouring so hard you can't see in front of your face, an umbrella is a handy invention to have around.
Access to shovels and hoes. 5am in the morning with lightening popping all around is not the ideal time to search through a pile of metal handle yard tools to find a shovel to cut a trench away from your home to aid in water runoff.
Extra garden hose. A garden hose acts as a wonderful siphon to remove excess water. We had to use one to remove water from the top of our pool and keep our cover from collapsing.
An old fashion paper map. With most of the roads closed and bridges wiped out, no power or cell service, a local map can save your life when evacuating. (See Maps for Preparedness)
Soy or beeswax candles. We have plenty of regular candles, but nothing I would burn inside the house because of the added synthetic fragrances. The last thing I need is a migraine and my daughters' asthma kicking in when we are dealing with an emergency situation. Having safe candles to burn inside the house is imperative.
Ready to eat meals. Dehydrated food, chips, snacks, dried meat, etc. As soon as I realized this thing was serious, all the roads were already closed and power outage reports where surrounding me. I did a quick inventory of our supplies and realized all of our food needed to be prepared. I was golden if we didn't lose power but nothing to eat if we did. (See Emergency Cooking – 10 Ways to Have a Hot Meal When the Power Goes Out)
Charged Solar Lights and Flashlights. I had both, several of both actually, and they were all dead. Not a look of good now. Keep them charged and keep them handy.
Extra batteries. No explanation needed. (See Best Battery Charges and Batteries – August's Picks)
Feminine products. If you have a female in the house you will need a stash of feminine products.
Last but not least, a Porta Potty. This should have been number one (and two! Haha) but I saved the best for last. During the flooding our septic system became flooded and we were unable to use the sewer system. We have already converted all of the gray water over for irrigation so we are very lucky in that aspect, our showers and sinks are still in use. But we are not able to use our toilets for a family of 5 with three females. We immediately started to panic (the girls anyways) and quickly devised an emergency solution and made a porta potty. (That pool noodle will never be the same again.)
While I hope the worst of the storm is past, I know there is more yet to come. My hearts and prayers go out to all of those who have lost loved-ones or have been displaced from their homes. Although I hope to never encounter this situation again, I know I will pay better attention to my prepping list for emergency situations.
What to Do About Sewage on the Lawn
Editor's note – Amber and I were talking about how to deal with outside contamination from sewage in the flood waters, since she has chickens and goats. From the Flooding and Sewage Back-ups: Home Care Guide of the State of Massachusetts:
The majority of the microbial population from sewage flooding onto lawns, tarmac and paved areas will be inactivated within several days due to exposure to UV radiation from sunlight. A disinfectant can be used on tarmac and paved areas. Contamination on grass could be left to degrade naturally. Typically, bacterial numbers on turf are reduced to background levels expected in the environment within 13 days, but can extend to 20 days on soil and sand in the autumn and spring. Generally, the least absorbent or pervious surfaces absorb the least sewer and bacterial concentrations and return to background levels the quickest.
We figured that the cleaning process could likely be accelerated by adding beneficial soil microbes, such as Bio SI Lawn and Garden Select Soil Conditioner.
Other Posts By Amber Bradshaw: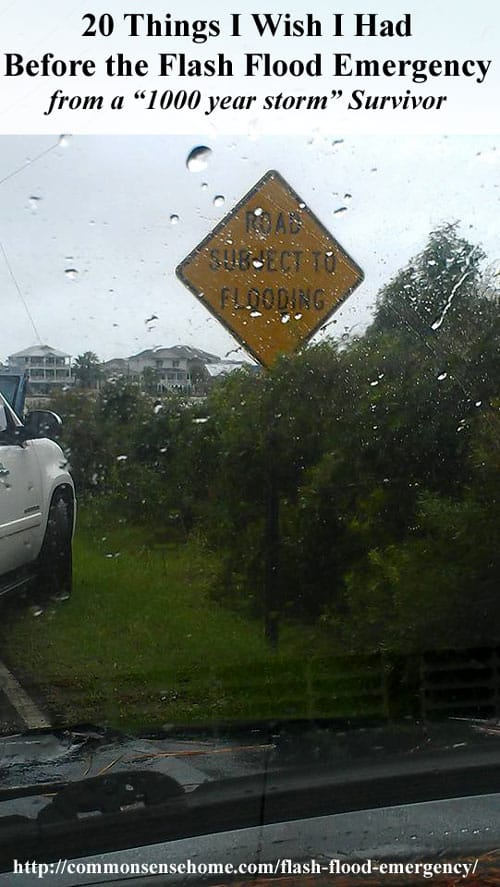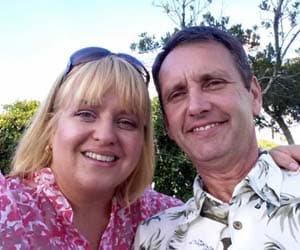 This is a guest post by Amber Bradshaw of The Coastal Homestead. Amber is a environmentalist, garden and outdoor enthusiast. She is a wife, mother of three (20 yr old son, 13 yr old daughter and 2 yr old daughter), Owns a contracting business with her husband, is President of the local Herb Society, and a 4-H Leader. Amber strives to get back into nature with a more sustainable and self-reliant lifestyle that fits a busy schedule and a tight budget.
She lives on the east coast with her family on a little over 1/4 acre and encourages others to do big things with small spaces.
When not out in the garden you can find her sharing her latest homestead tips at The Coastal Homestead, on facebook, or on Pinterest.
Additional Flood Information:
FEMA's Flood Map Service Center
The 2015 Super Harvest Blood Moon Eclipse
East Coast Braces for Hurricane Joaquin
GET MORE SELF-RELIANT NOW!
Get Homesteading 101 FREE, plus weekly updates and Subscribers Only information delivered to your inbox.