This post is a DIY Bug Out Bag (BOB) summary for food, supplies and tactical gear, for everyday carry and emergency preparedness.
What is a Bug Out Bag (BOB)?
A bug out bag is a kit that has all the stuff you need to get from where you are to where you need to go. They are also known as a Get Out of Dodge bag (GOOD), a 72 Hour Bag/Kit, a "grab bag", a "battle box" or a "Personal Emergency Relocation Kit" (PERK). A simpler one is the "Get Home Bag".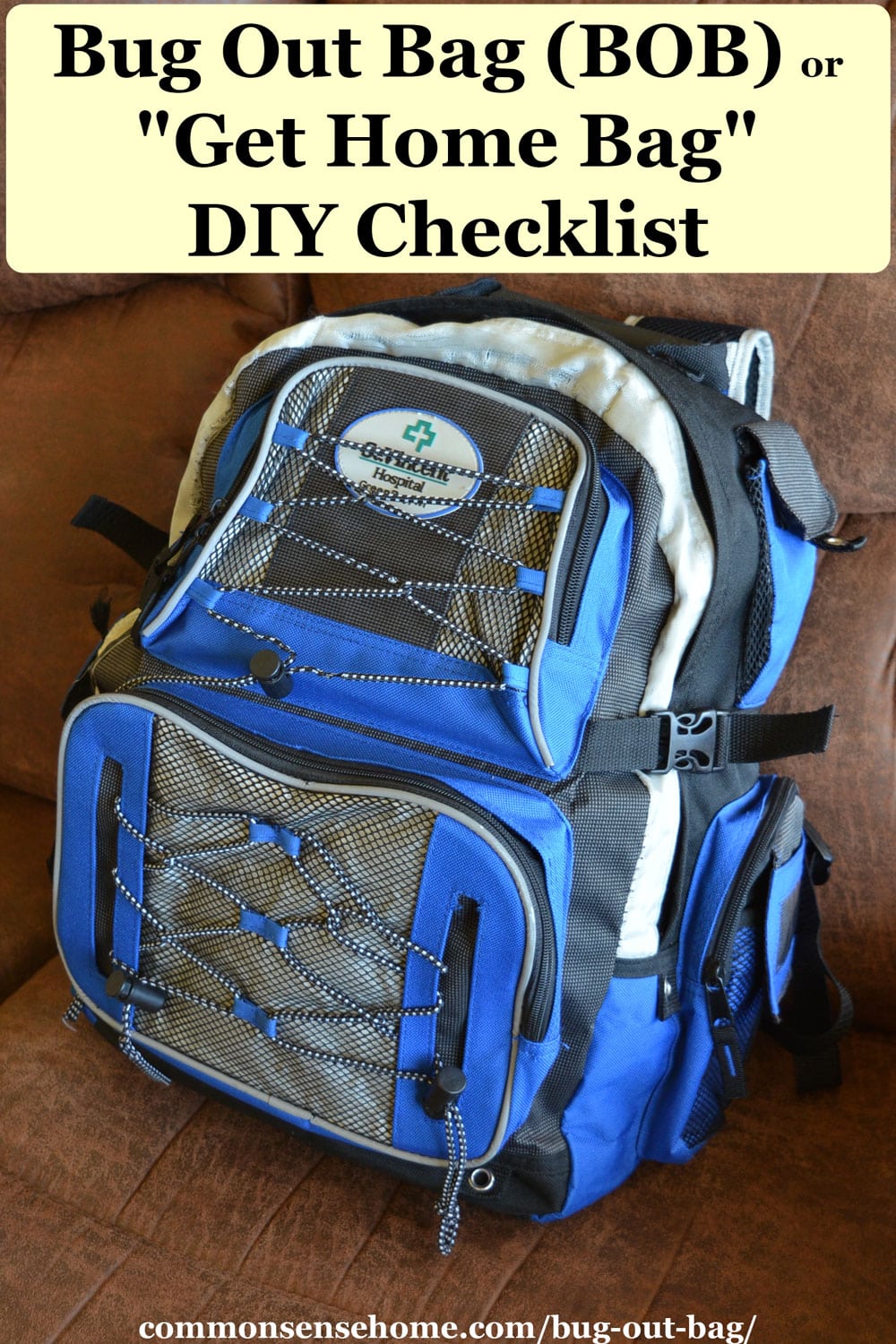 …