Easter Brunch Recipes – A Beautiful Make Ahead Meal
Back in 2004, my sister, my mom and I had Easter brunch recipes published in Taste of Home magazine for their "Getting in the Theme of Things" feature.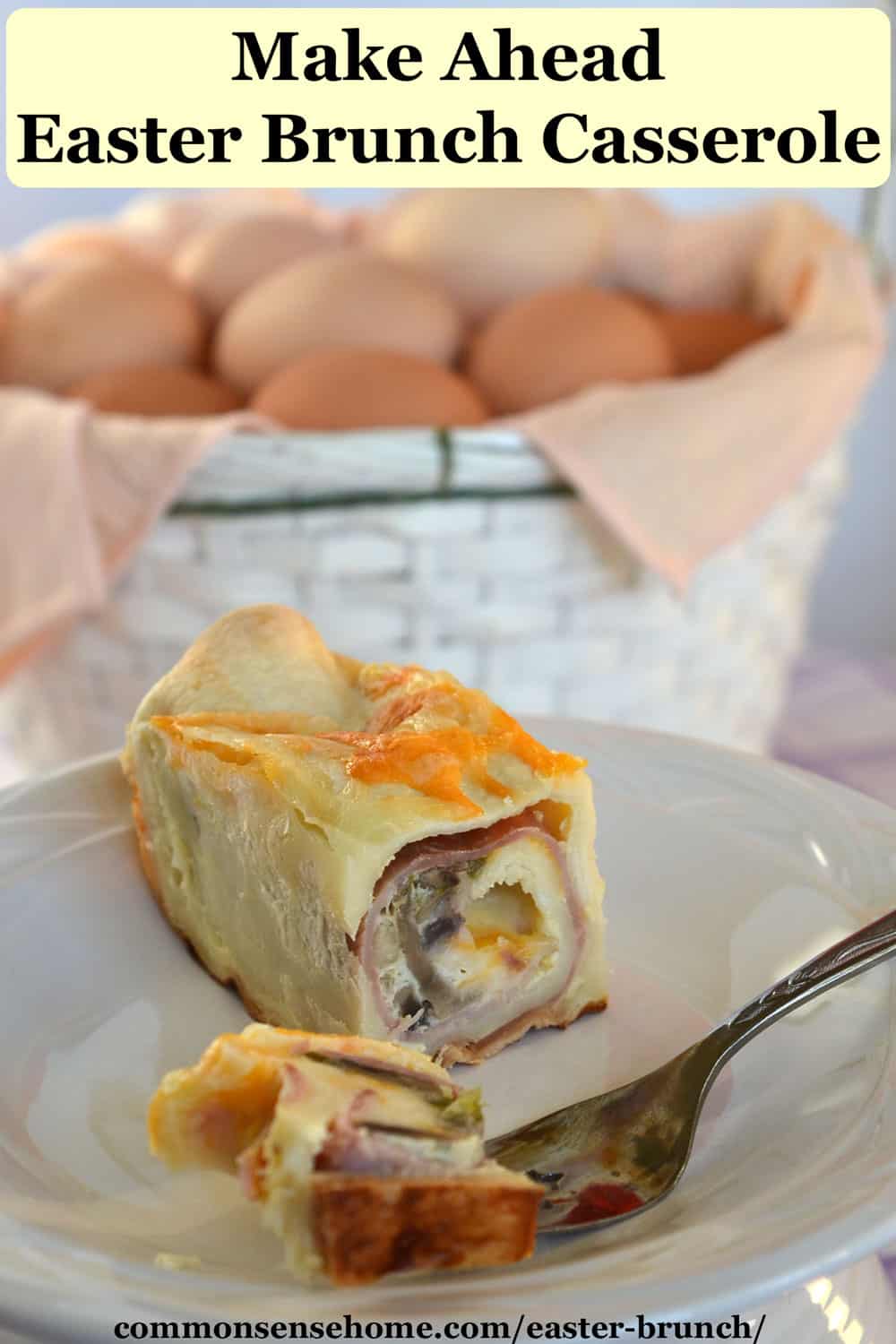 The main theme of our meal was Easter bonnets. We had a sweet salad and dessert decorated to look like bonnets. We also served Make-Ahead Brunch Bake and Caramel-Pecan Cinnamon rolls.
In this article, I'll share the Easter brunch bake main dish and the Bavarian cream Easter bonnet dessert, plus more Easter brunch ideas and recipe links.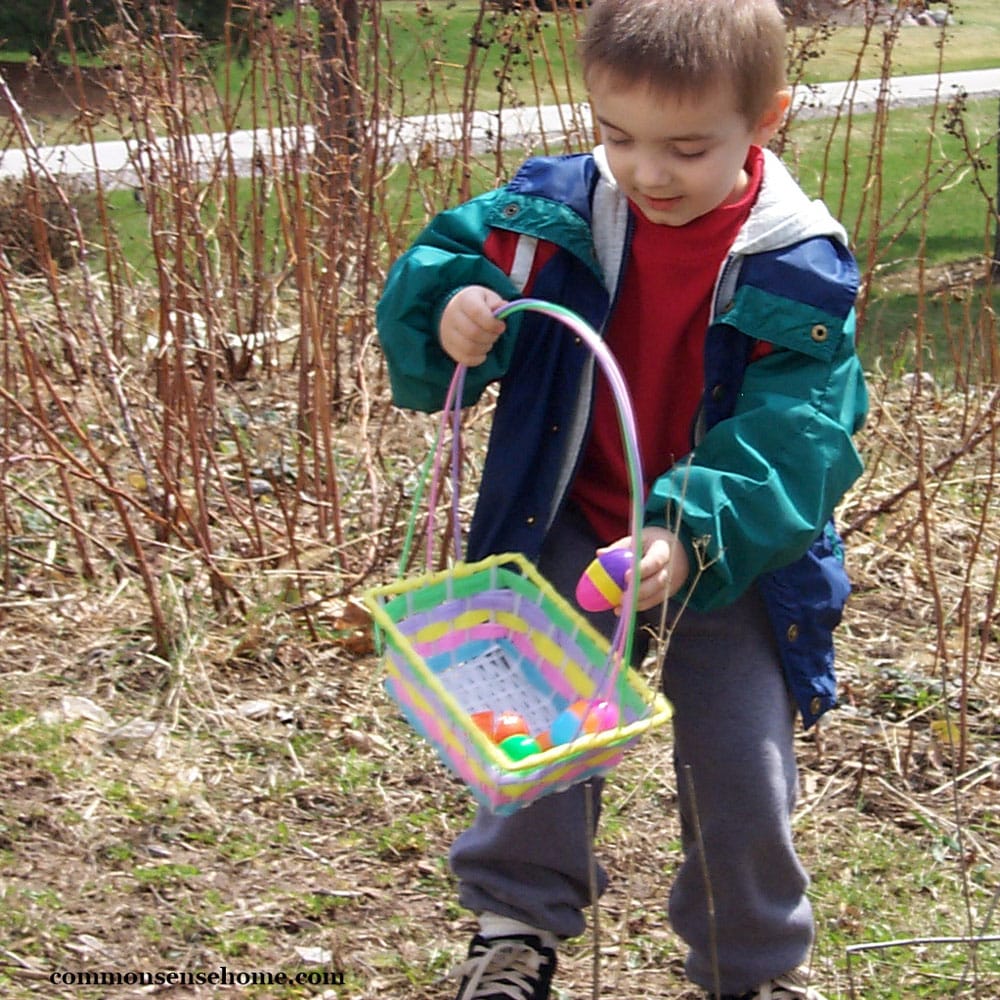 Easter Brunch Main Dish Ideas
Some classic brunch ideas include:
Our original main dish for our Easter brunch menu was Welsh rabbit, which is made with melted cheese (not rabbit). Taste of Home said "no" to that one, because it wasn't very pretty on a plate.
Thankfully my sissy was able to come up with another delicious Easter idea, her make ahead brunch bake. This recipe works best when it has time to rest after assembly, so it's perfect to make a day ahead.
Note: I couldn't find 7 inch store bought tortillas when I went to recreate the recipe. We ended up using 8.5 inch tortillas, increasing the eggs and filling, and adding a little extra baking time.
Print
Make Ahead Easter Brunch Bake
This enchilada style brunch bake features rolled up tortillas stuffed with veggies and cheese, topped with eggy goodness.
Author:
Prep Time:

30 minutes

Cook Time:

45 minutes

Total Time:

1 hour 15 minutes

Yield:

8

servings

1

x
Category:

main dish

Method:

oven

Cuisine:

American
2

cups

sliced fresh mushrooms

1/2

cup

onions, finely chopped

1/2

cup

green pepper, finely chopped

2 tablespoons

butter

8

slices deli ham

8

flour tortillas (

7

inches), warmed

1

–

1/2

cups

(6 ounces) shredded Swiss cheese

1/2

cup

shredded cheddar cheese

1 tablespoon

all-purpose flour

4

eggs

2

cups

milk

1/4 teaspoon

garlic powder

1/4 teaspoon

salt

1/8 teaspoon

hot pepper sauce
In a large skillet, saute the mushrooms, onions and green pepper in butter until tender; set aside. Place one slice of ham on each tortilla. Top each with about 1/4 cup mushroom mixture. Combine cheeses; set aside 1/4 cup. Sprinkle remaining cheese over tortillas.
Roll up tortillas. Place seam side down in a greased 11-in. x 7-in. baking dish. In a large bowl, beat the flour, eggs, milk, garlic powder, salt and hot pepper sauce until blended.
Pour over tortillas. Sprinkle with reserved cheese. Cover and refrigerate for at least 30 minutes.
Bake, uncovered, at 350° for 35-45 minutes or set. 
Notes
Note – 7 inch ready made tortillas have become harder to find since this recipe was created. For the photos, we used 8.5 inch tortillas and increased the filling and egg mixture by 1/2, and then baked in a 9×13 baking dish for about one hour. 
Since it was a larger casserole, we covered the baking dish with foil for the first thirty minutes of cooking.
Keywords: casserole, make ahead, Easter, brunch
Brunch Desserts
Cakes, cookies and cupcakes abound for Easter brunch, but mom used to make goodies like her caramel-pecan cinnamon rolls, Hungarian rolls, or kolache.
Homemade candies, like these cookie dough truffles, are another favorite. For a lighter option, try a fresh fruit tray.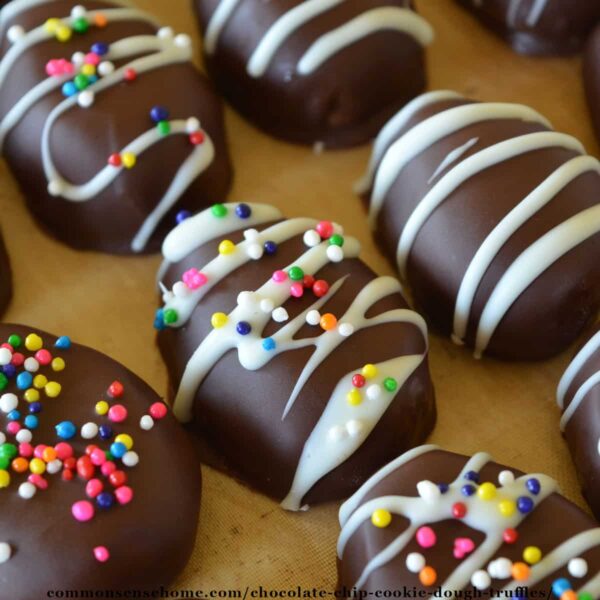 Our Bavarian cream bonnet starts with a lightly sweetened custard base, stiffened with gelatin and folded with fluffy whipped cream.
It needs to chill part way through prep, and again before it is decorated, so make sure to plan ahead.
I used a large bowl to make the top of the bonnet, but you can use any round container that will hold around a quart. Make sure to butter the mold well to make it easier to release the dessert.
For the decorations, I made sweetened whipped cream, and cut fruit slices into flower shapes. The bonnet in the photos has kiwi and mango, but you can use whatever fruit looks best in your area.
The "ribbon" is made out of fruit leather, cut to the correct width.
You don't have to try and make the dessert look like a bonnet, but the fruit is a nice compliment to the cream.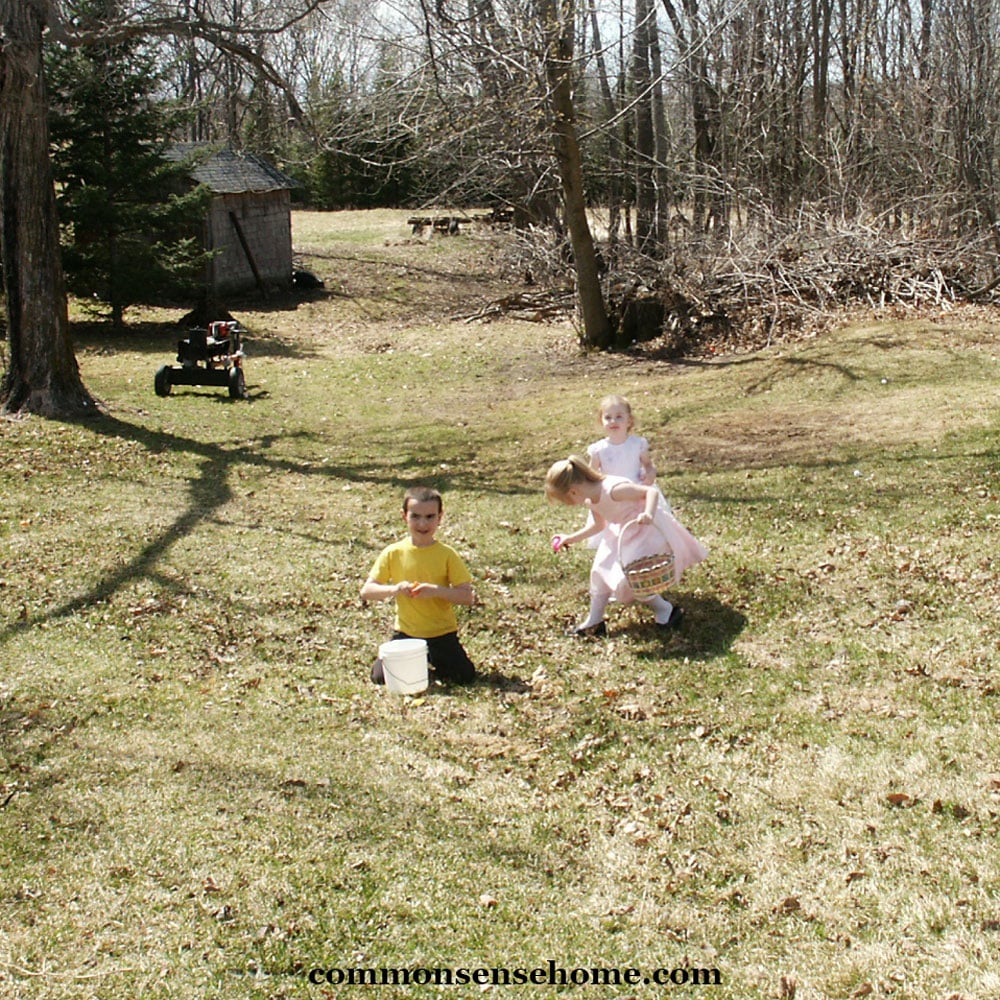 Print
Bavarian Cream Bonnet
This Vanilla Cream Easter Bonnet Dessert is light and creamy. It's best made a day ahead and decorated with fresh fruit and sweetened whipped cream.
Author:
Prep Time:

10 minutes

Cook Time:

10 minutes

Total Time:

20 minutes

Yield:

8

servings

1

x
Category:

Dessert
1/2

cup

sugar

1 tablespoon

unflavored gelatin

1/4 teaspoon

salt

2

–

1/4

cups

milk

4

egg yolks, lightly beaten

1 teaspoon

vanilla extract

1

cup

heavy whipping cream, whipped
sweetened whipped cream, fruit roll-ups and fresh fruit for decoration
In a medium sauce pan, blend sugar, gelatin and salt, milk and egg yolks. Let stand for 1 minute.
Cook over medium heat, stirring constantly, just until mixture comes to a boil and starts to thicken.
Remove from heat and cool until chilled but not set (about 1 hour). Mixture should mound slightly when dropped from spoon.
Fold in whipped cream and vanilla. Pour into well buttered 1 quart mold (or bowl or 8 inch round cake pan). Chill until firm, about 4 hours, or overnight.
Unmold on large serving platter. Garnish with sweetened whipped cream, fresh fruit and fruit roll up, if desired.
Notes
Note: Recipe requires at least four hours chilling for the gelatin to set, so plan ahead. You can make it the day before and decorate the next day.
If dessert does not easily release from mold, dip the mold in hot water for a few seconds to loosen and try again.
Keywords: Easter, chilled cream, special occasion, fruit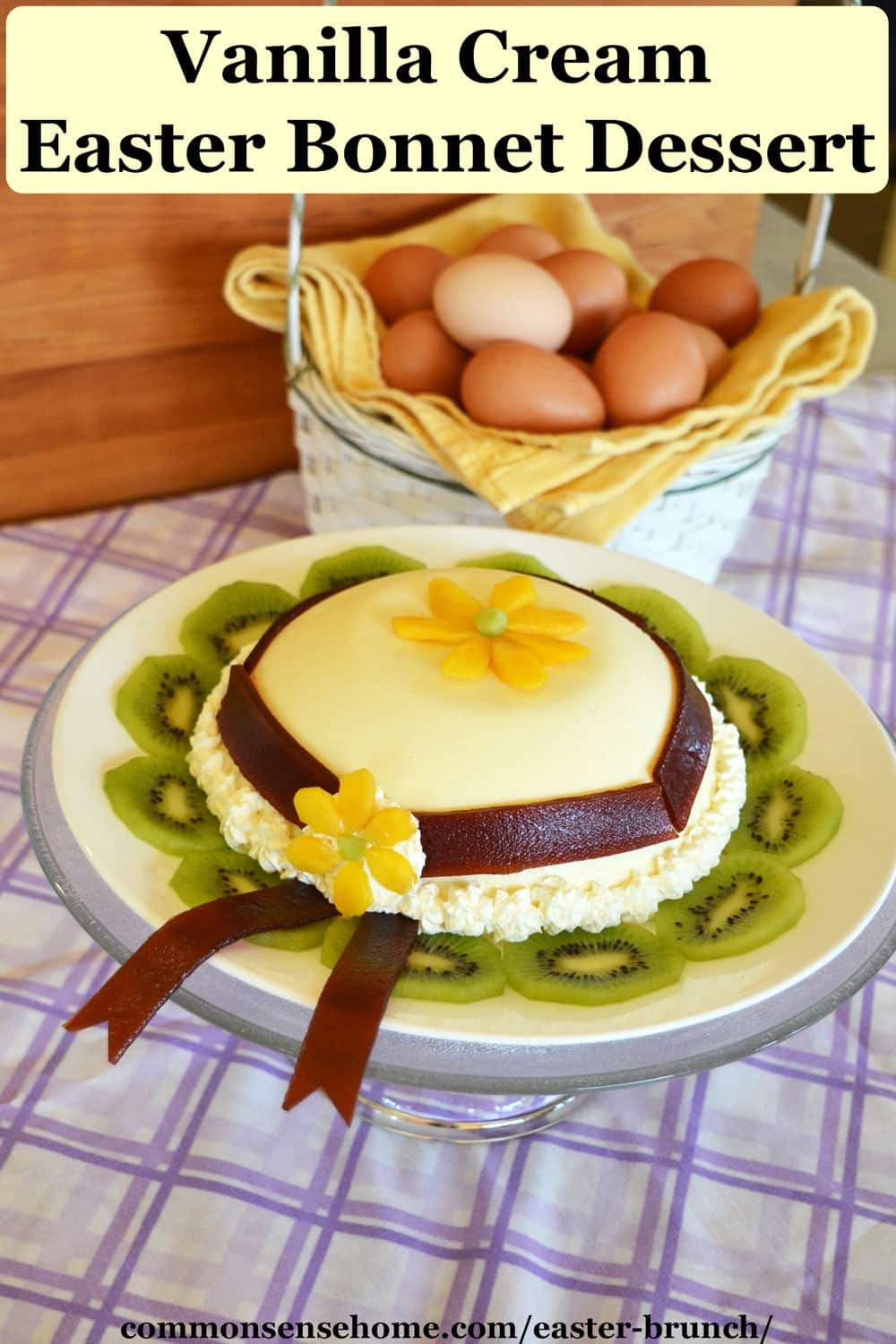 I hope you and your family have a joyous Easter, and enjoy these Easter brunch recipes and ideas.
Don't forget to check out these cute little Easter bunnies and chicks made from hard boiled eggs that are already peeled, so there's no mess at the table.
Originally posted in 2010, last updated in 2020.