Bean and Lentil Recipes – More than 66 Recipes from Soups to Dessert
Bean and lentil recipes can be a frugal and nourishing addition to just about any menu – but – believe it or not – I've only cooked about a handful of different bean recipes. My mom rarely used them, so I never picked up the habit.
My friend, Pat, from Heal Thyself, suggests a cup of beans or lentils per day for folate and molybdenum.
The Dr. Oz Show says, "Beans are high in antioxidants, fiber, protein, B vitamins, iron, magnesium, potassium, copper and zinc. Eating beans regularly may decrease the risk of diabetes, heart disease, colorectal cancer, and helps with weight management."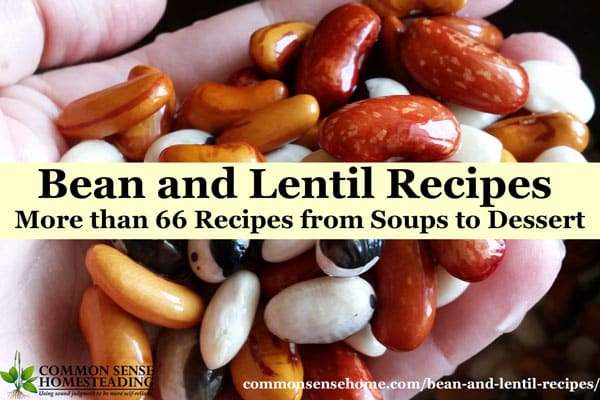 New year = time to introduce new habits, so I turned to my blogging friends for more ideas and inspiration in the kitchen. They pitched in and provided me with this list of beautiful and interesting bean recipes, from snacks and appetizers to entrees and side dishes to dessert.
I had no idea beans could be so versatile. I hope you'll join me in trying something new. Huge thanks to all my blogging friends who contributed recipes and photos for the photo collages.
See "What are shell beans? (Growing Tips, Usage, Storage)" for information on growing your own beans.
Snacks, Dips and Appetizers with Beans
Bean Chilis, Soups and Stews
Savory Bean and Lentil Recipes Entrees and Side Dishes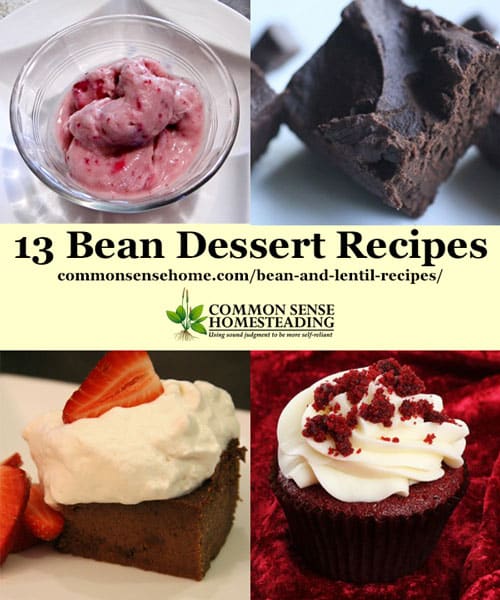 Bean Desserts
Tips for Cooking Beans
I hope you find this post useful and worth Pinning or book marking.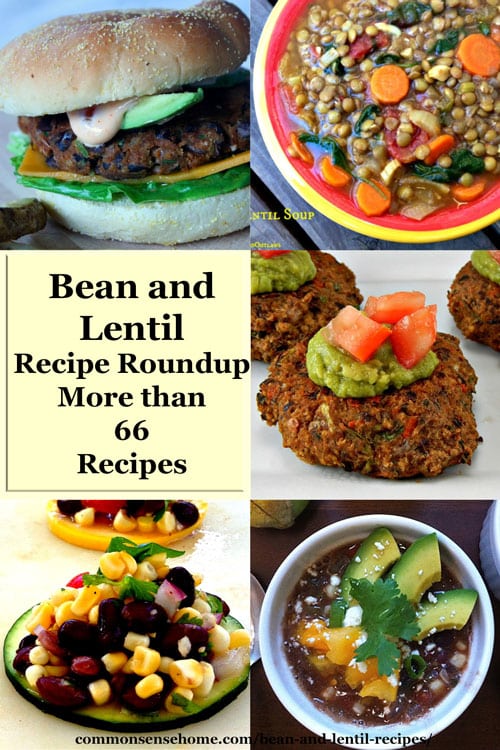 You may also enjoy:
Originally posted in 2014, updated in 2017.