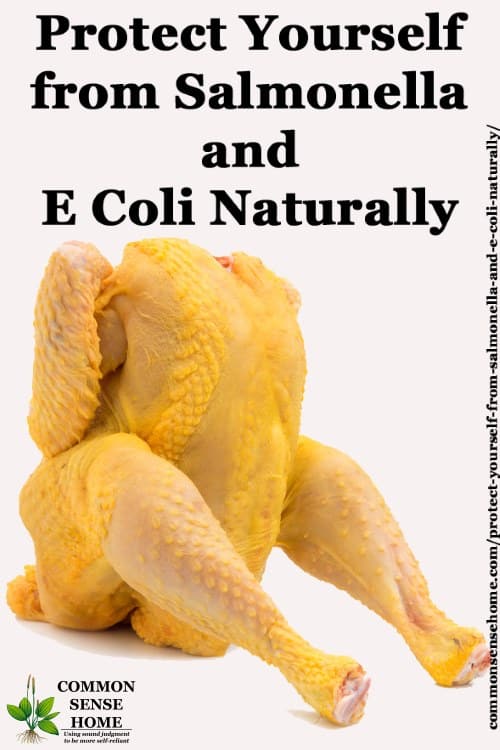 Are you wondering when the next massive round of food-borne illness will occur?
It seems like every time you turn on the news there's another food recall. If you check the FDA food recall list, there are literally dozens of products listed at any given time. Big gatherings where food sits out for hours – for instance, potlucks – often end up with people ill from some degree of food poisoning. There are ways you can help protect yourself from salmonella and e coli naturally.
Note: This article contains advice on general food safety and boosting your immune system. It is for general information purposes only.If you are experiencing severe pain, vomiting, diarrhea or other complications, please consult your healthcare practitioner immediately! I am not a doctor, I am only sharing what works for me and my family.
…