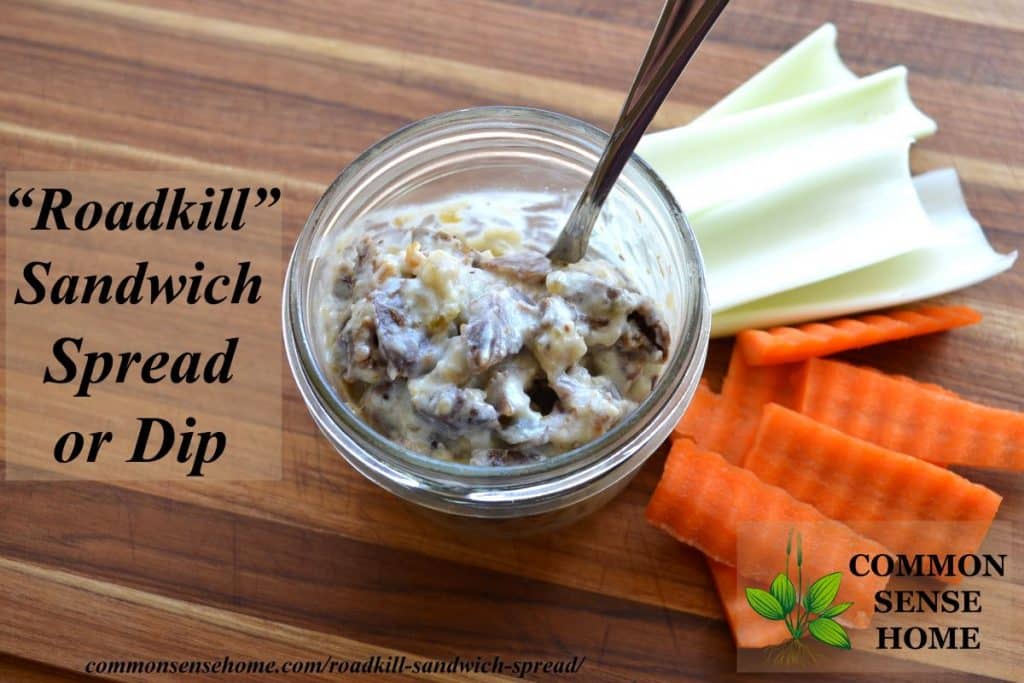 Just so you know, if you're looking for ways to cook roadkill, i.e., critters that have met their ends in traffic, this is not that kind of post. This is about a quick and easy, budget friendly sandwich spread or dip that's a great way to stretch leftover bits of meat into another meal. I grew up calling it "roadkill"; it may have different names other places.
It should also be noted that it earned me an "A" back in grad school, and a rather confused and curious look from the teacher, when I submitted my analysis for Applied Statistics class titled, "The Taste of Roadkill". Using multivariate linear regression (which I haven't used since), I determined that adults preferred the taste of roadkill sandwich spread in combination with real cheese, over the taste of sliced meat and processed cheese slices, nearly two to one. (Kids liked the sliced meat and processed cheese better, but they don't pay the bills.) This was actually good news for our family catering business, as it gave statistical proof to back up our use of thrifty spreads like this for hors-d'oeuvres and canapés.
The combination of flavors is simple and good. I don't measure exactly, I just use what I have on hand and "eyeball it".
"Roadkill" Sandwich Spread or Dip Recipe
Ingredients
Finely chopped cold meat of your choice – my favorites include roast beef and ham
Mayonnaise – your choice of homemade or store bought
Pickle Relish – your choice of store bought or homemade
Directions
To make roughly 1 cup of meat into roadkill spread, I started with the finely chopped meat, and add about 2-3 tablespoons of mayo and 2 tablespoons of relish, and then mix well. Add more mayo and/or relish to taste. You want it to come together nicely and be easy to spread or scoop with crackers or veggies. Store in a closed container in the refrigerator for up to 2 days.
For this batch of dip, I used leftover roast beef in combination with homemade pickle relish sweetened with honey and Primal Kitchen Mayo. I received a jar of the Primal Kitchen Mayo to review and write up a recipe for, and ended up with a complete case of brain lockup. I don't use a ton of mayo, and what I use it for most is probably deviled eggs – but everyone does deviled eggs. (And I had just put up recipes on the site for classic and guacamole deviled eggs.) Sandwiches, potato salad, pasta salad, Waldorf salad – all great uses for mayo, not so paleo/primal. Fresh garden produce for inspiration? Not this time of year. Then, digging for lunch, I had a "Duh" moment, and realized the answer and old family favorite was staring me in the face. Sandwich spreads don't have to be just chicken or tuna – use whatever you have on hand!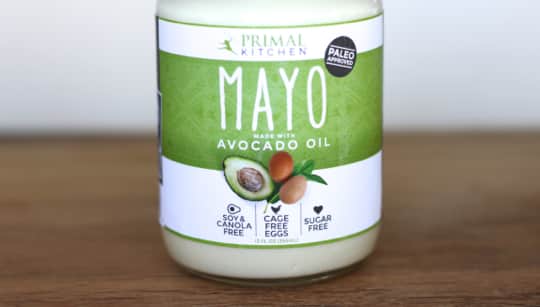 For the foodies reading this post, you'll appreciate the quality ingredients in the Primal Kitchen Mayo. It's made with avocado oil – not canola or soy or olive oil – which is loaded with monounsaturated oleic fatty acids (good fats). I tried to love olive oil mayo because it has the same type of healthy fats, but it's just too floral to my palate. This mayo tastes good! It also includes organic cage-free eggs, organic egg yolks and organic vinegar – but no sugar. All the stuff you want without the stuff you don't. 🙂