PowerEx MH-C980 Turbo AA/AAA Battery Charger Analyzer Review
We tested the PowerEx MH-C980 eight bay AA battery charger. It works reliably, is fairly easy to use and has an easy to read display.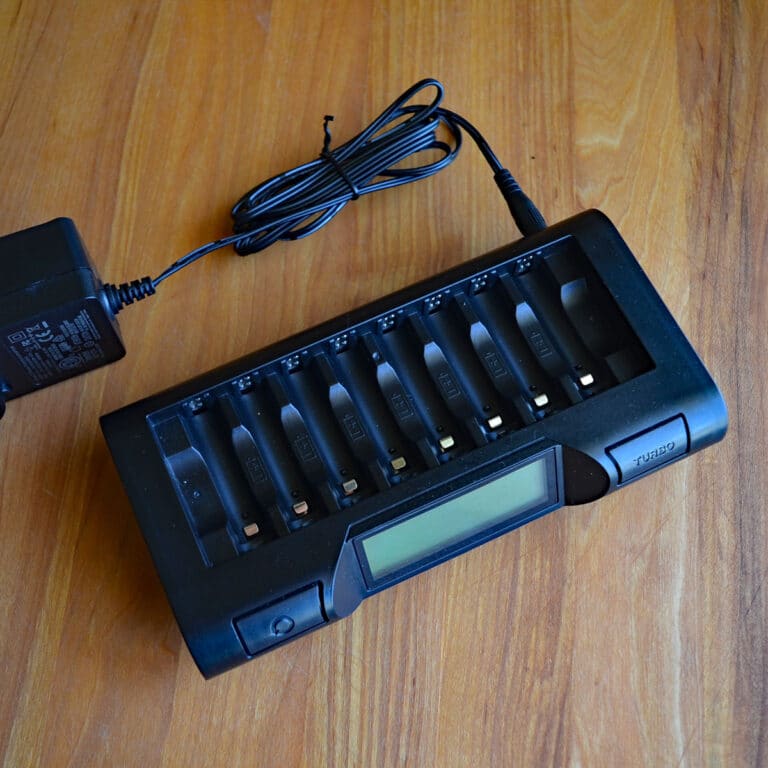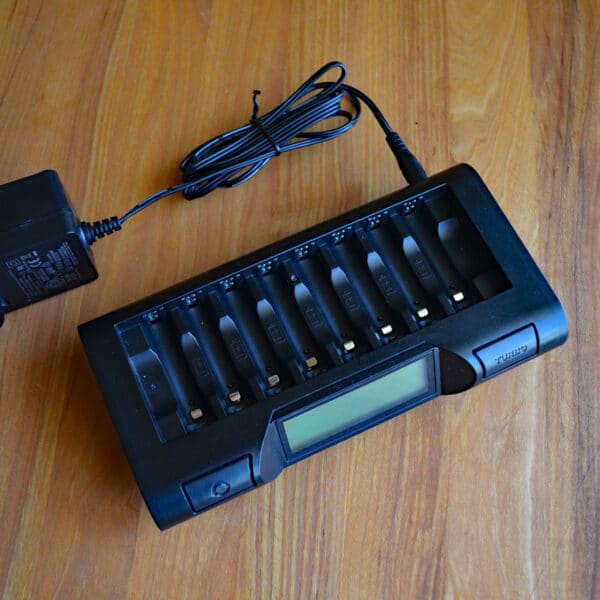 It has a refresh mode that is called "CONDITION". Other vendors call this "refresh", "recondition" or "reconditioning" mode. The CONDITION mode did work in testing and was great for breaking in NEW AA batteries and revived some 5 year old AA and AAA batteries.
We recommend this charger but with some limitations. It only supports 1.2v NiMH AA/AAA rechargeable batteries. Also, inserting AAA batteries is a bit odd, and it doesn't have configurable mAh charge rate. That said, it is a great, consistent charger if you need to charge a LOT of AA or AAA batteries at once.
If you want extra features and need to support 1.2v NiMH (Nickel Metal Hydride) and 3.7v Li-ION (lithium ion) and need to charge 8 batteries at once, consider buying two OPUS C3400 chargers. Then you can charge 8 at once, and you have a backup in case one fails.
PowerEx MH-C980 Product Specifications
Supported Batteries: AA / AAA Rechargeables
Number of Cells (batteries): up to 8 AA or AAA batteries
Supported Battery Chemistry: NiMH / NiCD
Charge Time:

(Default – soft charge) batteries charge in about 2 Hours
(Turbo) 1 Hour – not recommended

Charge Rate

(Default) 1000 mA (AA), 500mA (AAA)
(Turbo) 2000 mA (AA), 1000mA (AAA)

Battery Conditioner (refresh): Yes
Battery Condition Time: varies and full charge can take over a 24 hours, less with AAA more with AA
Display Type: Backlit LCD
Charger Input Voltage DC: 18V 2000mA
Power Supply Input AC: 100-240V 50-60Hz
Car Adapter: No
Country of Origin: Taiwan
Supported Batteries
The PowerEx MH C980 supports 1.2 volt, NiMH and NiCD AA and AAA rechargeable batteries. It does not charge 1.5v AA/AAA Li-ION rechargeable batteries or 3.7 volt LI-ION 14500, 18650, 21700 or any other rechargeable or single use batteries. Putting anything but AA/AAA NiMH/NiCD rechargeable batteries in it could cause a fire.
Modes
The PowerEx MH-C980 has 3 modes: Default, Turbo and Condition.
Default Mode: just charges the batteries like normal in about 2 to 3 hours. You dont have to do anything to use this mode other than put the batteries in the slots. In our experience "Default" will charge in 1 to 3 hours depending on battery type, charge status and mAh/mWh rating.
Condition Mode: will discharge and recharge the battery. It will recover or refresh older batteries and is also great to break in new AA or AAA NiMH rechargeable batteries. This process could exceed 12 hours, but is a great feature. We used it a lot.
Turbo Mode: is a fast charge at about 2x the speed of default. The Turbo button is on the right. It completes in 45 min to 1.5 hours depending on the AA or AAA battery, mAh rating and battery status.
NOTES: Default and Turbo modes do not have a variable charge rate like the OPUS BT C3100/C3400, XTAR DRAGON or SkyRC MC3000. We don't recommend the turbo "fast charge" on ANY charger as it can reduce the battery life of the rechargeable batteries.
Do NOT store AA/AAA batteries in the charger.
Sound (Noise)
This PowerEx battery charger is very loud. It makes the most noise of all our chargers. It is louder than the OPUS C3100, XTAR VC4S and XTAR BC8 Plus. The fan intake is down, so be sure to allow for airflow underneath. The noise level might be too much for some people.
Battery charger fans are necessary to keep the batteries cool. The fan cycles with the heat/load on to or from the batteries. This means there will be some noise, so it's better to place your charger somewhere that you don't need quiet. We charge in the guest bedroom.
Heat
The PowerEx C980 can get warm. We recommend propping it up on each end to permit a bit more airflow if you are charging a lot of batteries. Do not cover or block the air intake.
Power
It has a 12v input. The AC powered 12 volt power supply comes with the unit.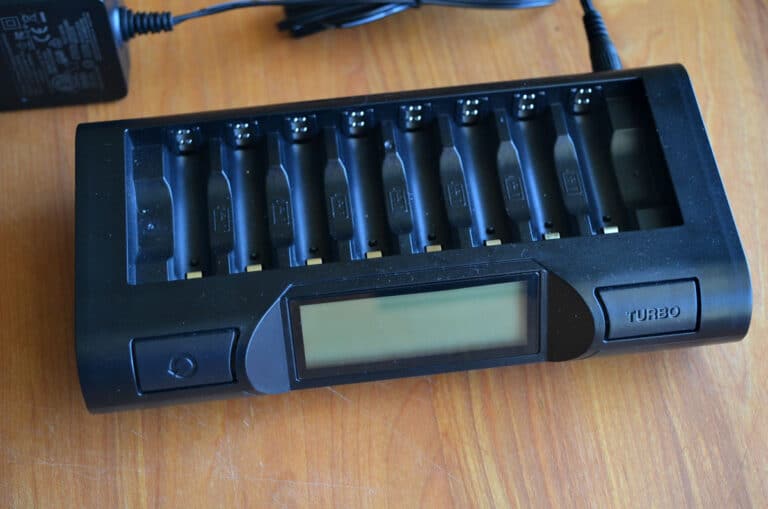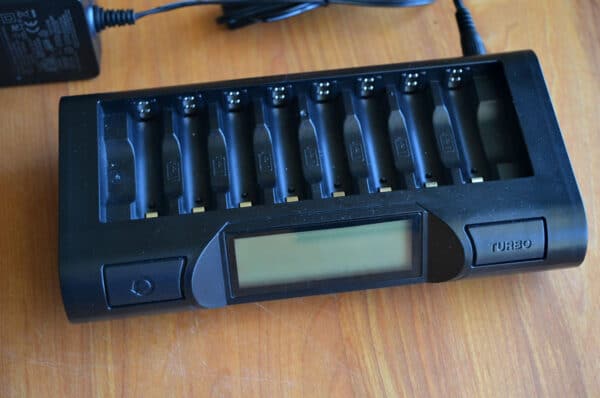 Using the PowerEx MH-C980 Charger
The PowerEx MH-C980 is very easy to use. Plug in the DC power supply. Plug the cable into the unit. Put in batteries and wait till it says DONE.
The modes are activated for all 8 slots at once, but the control of the 8 slots is a bit weird. You need to insert ONE battery in Slot 1. Then set the mode (Default, Condition or Turbo) for all 8 slots. Then install the remaining 7 batteries.
You can charge a mix of AA and AAA batteries at the same time.
Each slot displays independently. Each slot will complete the charge independently also. The display rotates through each slot. It will display the mAh rating and say "DONE" when condition charging is complete.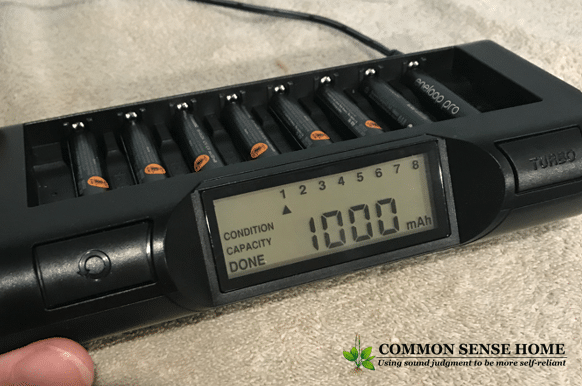 It notifies you when the batteries are fully charged displaying "DONE" for each slot. In condition mode it will report the fully charged mAh per battery by cycling through each slot. mAh (milliamp-hours) is effectively a measure of each batteries capacity. To calculate mWh, just multiply the reported mAh by 1.2.
Things we did not like
It can ONLY charge NiMH 1.2 rechargeable batteries.
It is a bit odd to insert the AAA batteries. You need to sort of angle them in. Make sure they seat completely.
It doesn't have a dedicated discharge mode.
The rotating report for the LED display is also a bit annoying, but the text is easy to read.
It only charges at 1000mah for AA and 500mah for AAA. You cannot set a charge rate for each slot individually or vary it.
Conclusion
Common sense home rating: Simple, Reliable and Recommended.
The PowerEx MH-C980 is a good charger. The "condition mode" can refresh or recover an older NiMH batteries that no longer holds a charge, or break in new batteries. We tested it on old NiMH AA and AAA rechargeable batteries and it worked reliably. It is easy to use.
Remember, it does not support any LiION batteries whether 1.5v or 3.7v.
Related Articles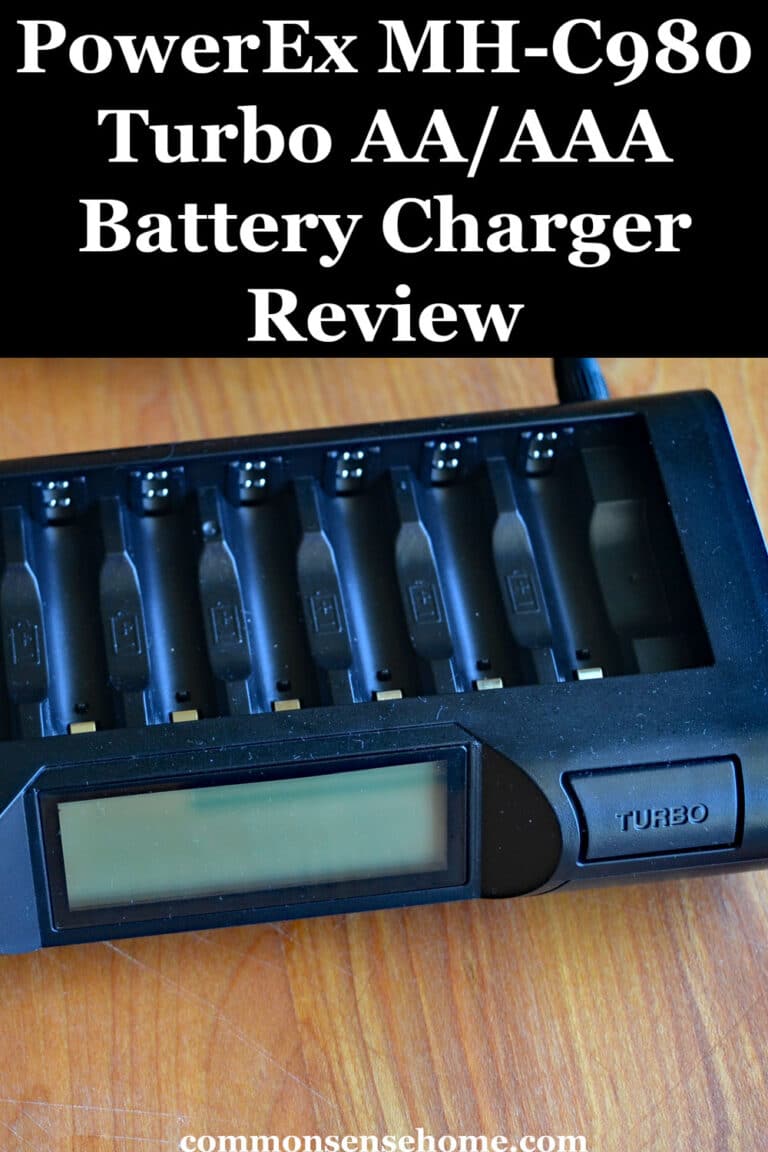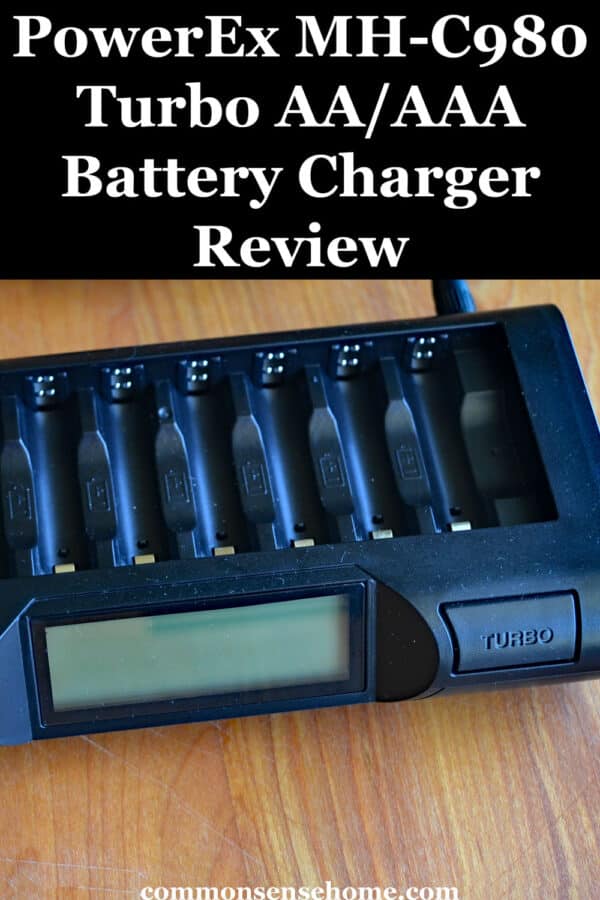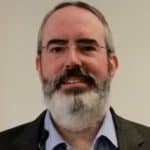 This post was written by August Neverman IV. August served on several emergency preparedness teams during his tenure at Brown County, and at a 13 hospital system, as well as undergoing emergency response training during his time with the Air National Guard.