Thieves Vinegar, Four Thieves Vinegar, Vinegar of the Four Thieves or Forthave's Vinegar – no matter what you call it, thieves vinegar has a long history of use.
From Scientific American's 1910 reference to "medicated vinegar was invented by four thieves of Marseilles who successfully employed it as a prophylactic during a visitation of pestilence" to a popular essential oil company creating a product line based off of the blend, antimicrobial herbs have a well earned reputation for their usefulness.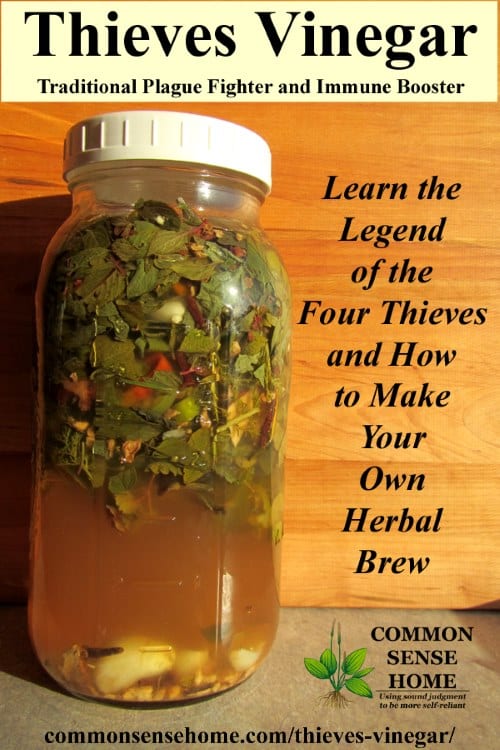 Fall is a great time to prep a batch of homemade four thieves vinegar to have on hand for cold and flu season.
…