Cleaning and Sharpening Garden Tools
Do your garden tools look like this? Maybe with some extra mud stuck on the back?
My tools take a beating, so I give them some TLC every so often. If you can clean them up before you put them away for the season, so much the better, but cleaning and sharpening garden tools is time well spent whenever you get it done.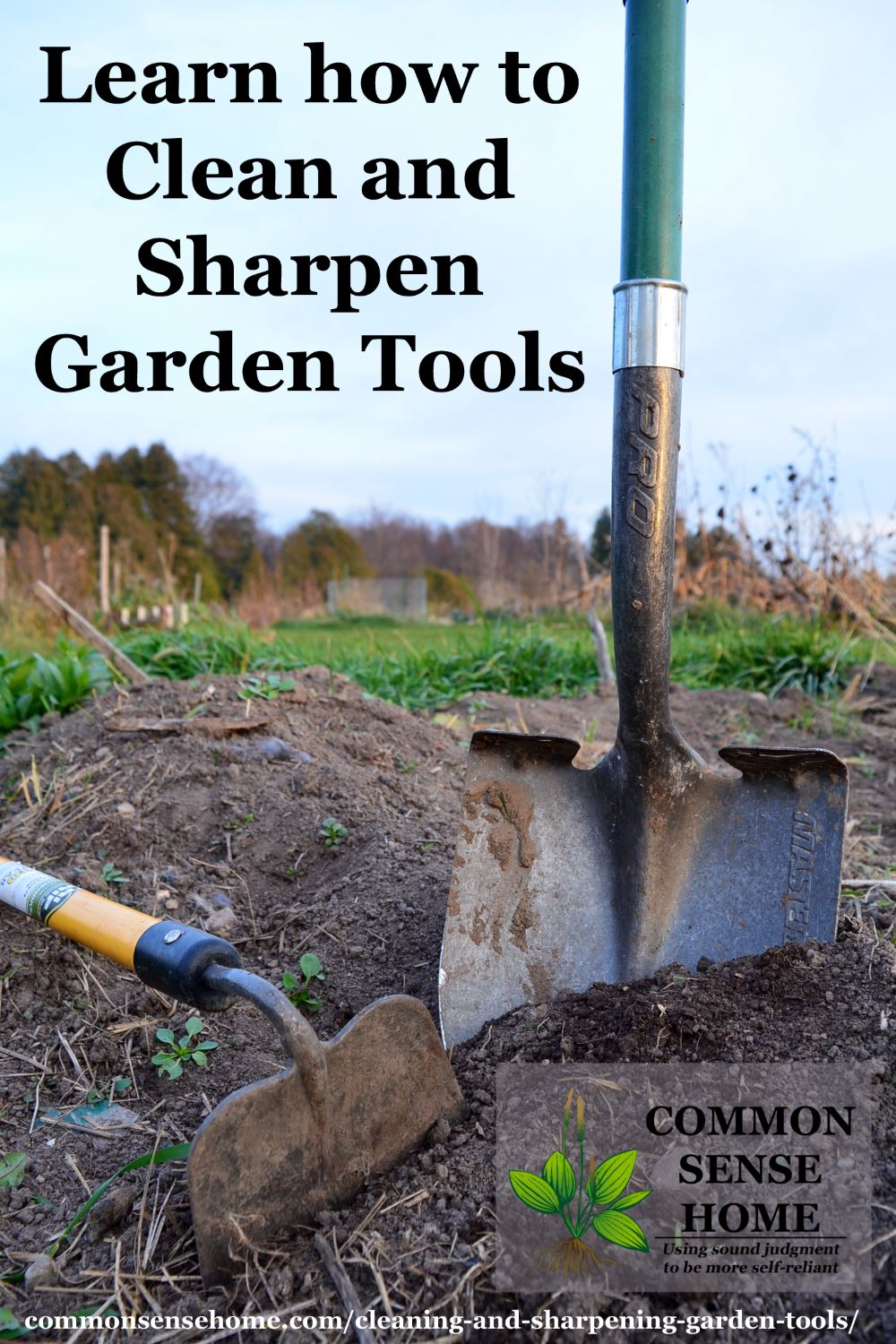 Cleaning and Sharpening Garden Tools
1. First, knock off all the excess mud with a scraper or wire brush. Then, give them a good scrub in a large bucket or utility sink. Plain water works just fine. or you can add a dash of oil based soap.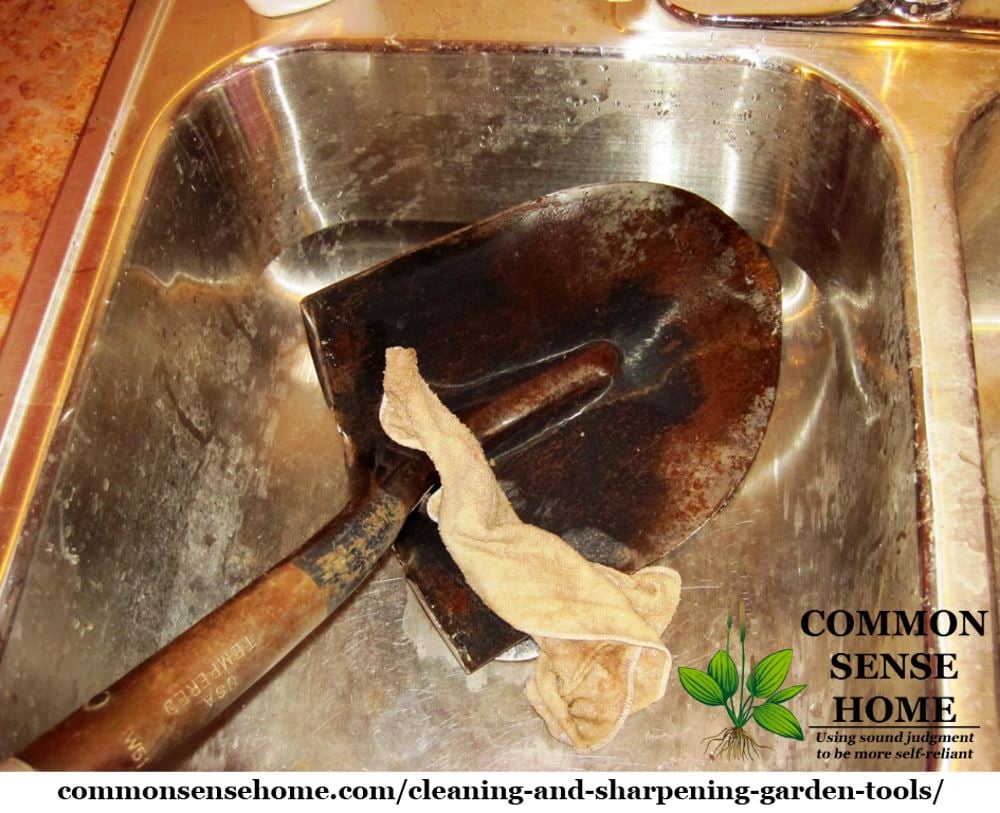 2. Once you've got the surface grime removed, dry thoroughly and buff off any rust with steel wool or sand paper. Don't go any deeper than you need to – just aim for the rust. Rust is very bad for your tools. Try to preserve as much of the factory finish as possible. You probably want to do this outside or in an area that you don't mind getting messy, and wear gloves, as it can be a little rough on the hands.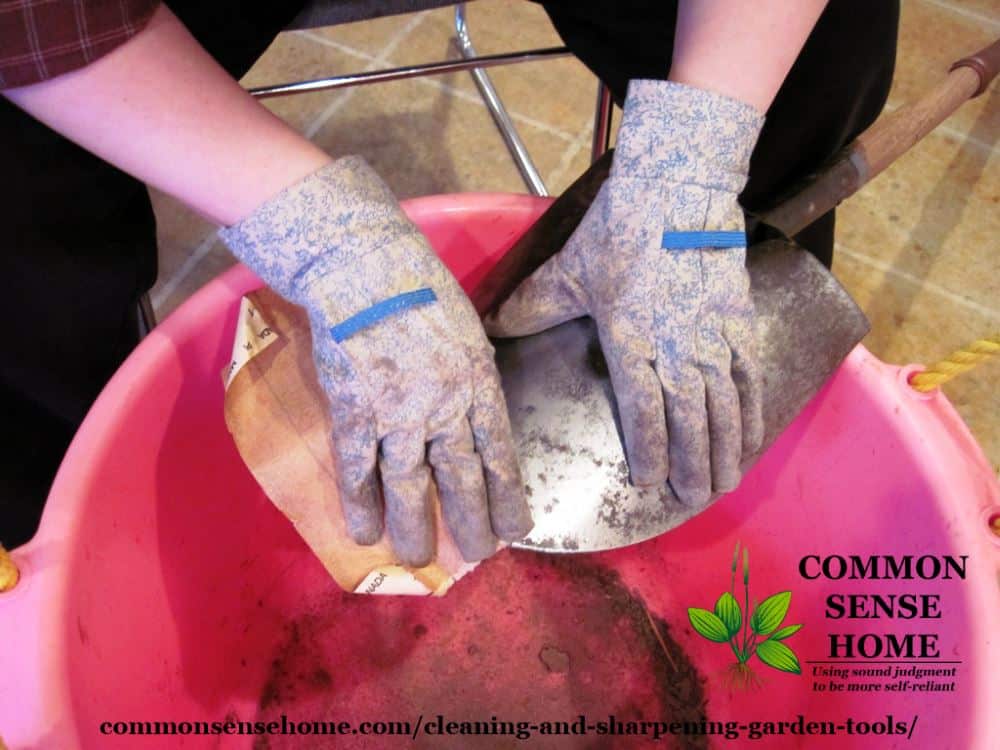 3. To sharpen, firmly clamp the tool in a vise. Using a metal file, bevel the edge of the shovel from back to front – follow the factory edge. Once you've created the bevel, lightly buff the opposite side to remove any burrs. The front of the shovel should be smooth, the back beveled.
On a hoe, the side facing the handle should receive the bevel.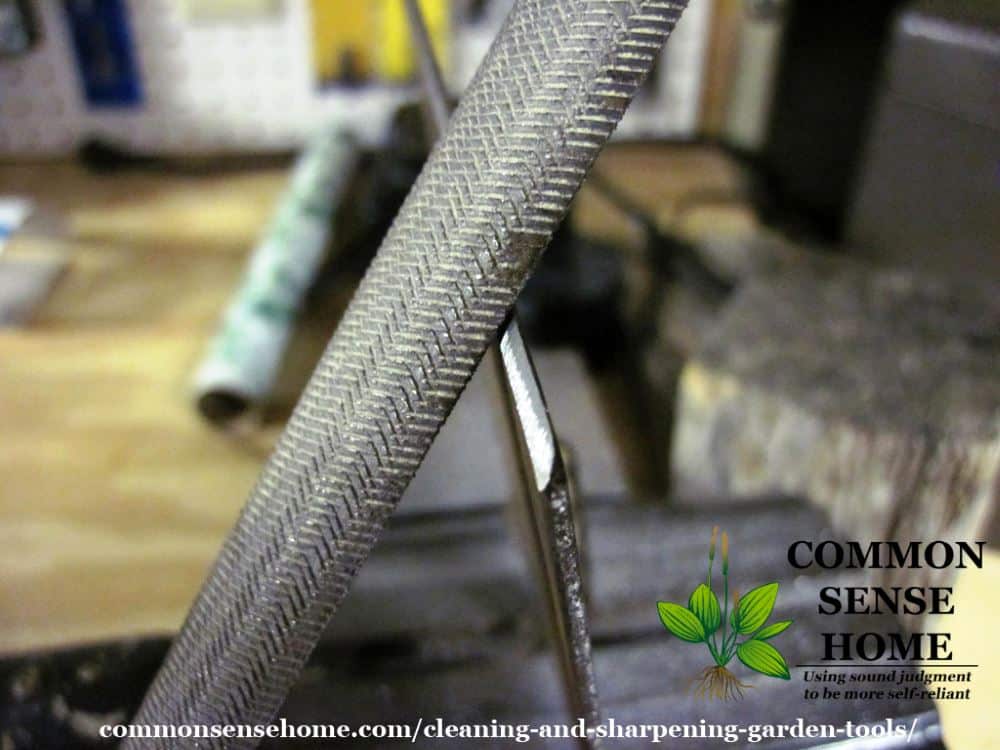 Sharper tools are safer and make work easier, because you have to use less force to accomplish the same work.
4. Once you have your tools cleaned and sharpened, give the blades a good coat of mineral oil or WD-40 for protection. This will help prevent future rust. I like to give the handles a coat of mineral oil to keep them from drying out and splitting.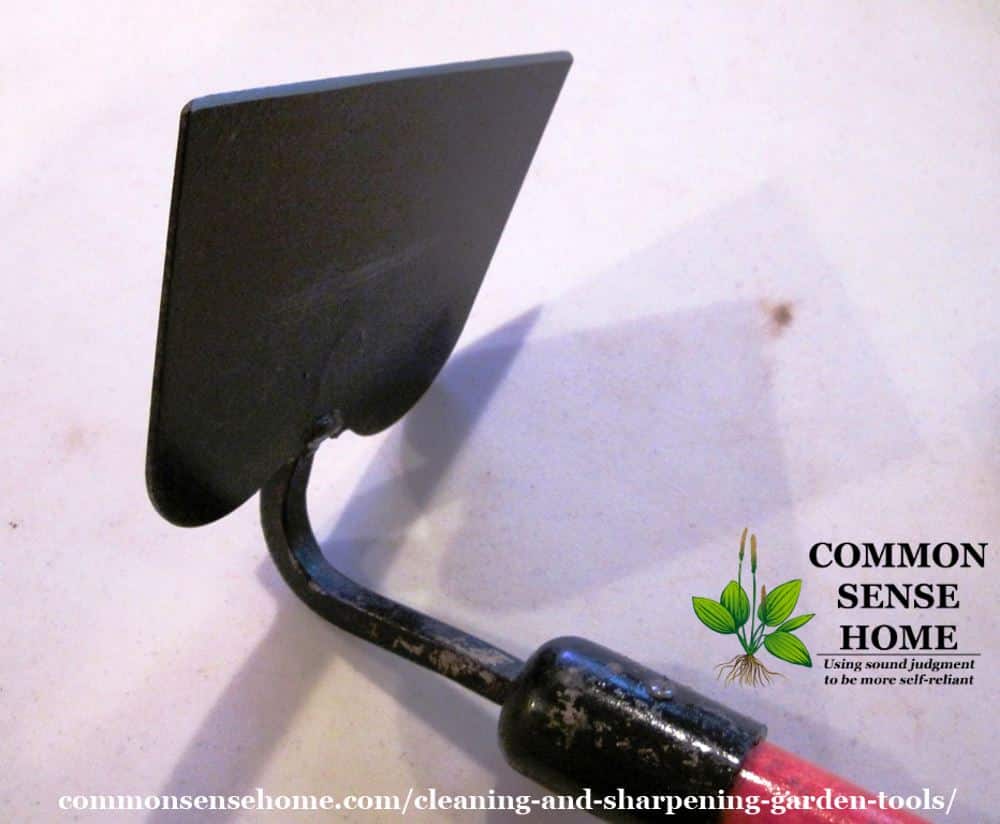 Those look a lot nicer than what I started with, no?
If you need a little more explanation, you can watch these nice folks do a demonstration.
Once cleaned, your tools are ready for storage or hitting the garden.
Are you a sharpener, or do your tools end up stuck in a corner until you need them again? Is there another gardening chore that you could use some tips on? Leave a comment and let me know.
Other gardening articles on the site you may find useful: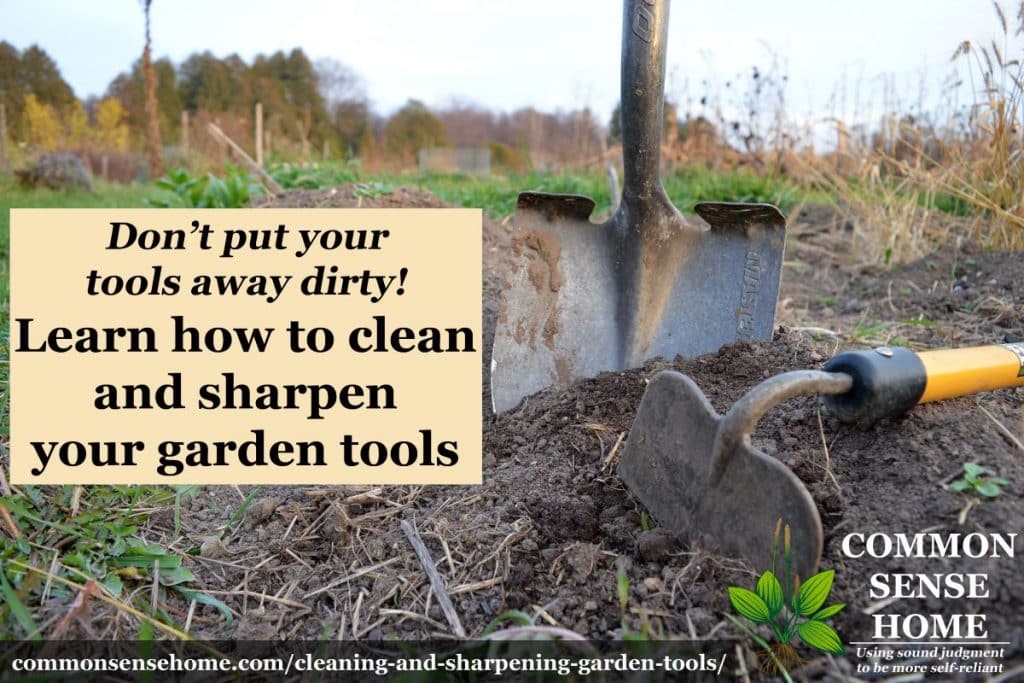 Originally published in 2011, updated in 2016.