Unlimited Cellular Data Plans – High Speed Internet Alternative
We've been looking for good high speed internet alternatives for years. A couple months ago, we came across pre-paid bundled cellular data plans. This is the best option for our rural location (so far), and is also popular with the RV crowd. We'll explain how bundled cellular data internet access works and some pros and cons.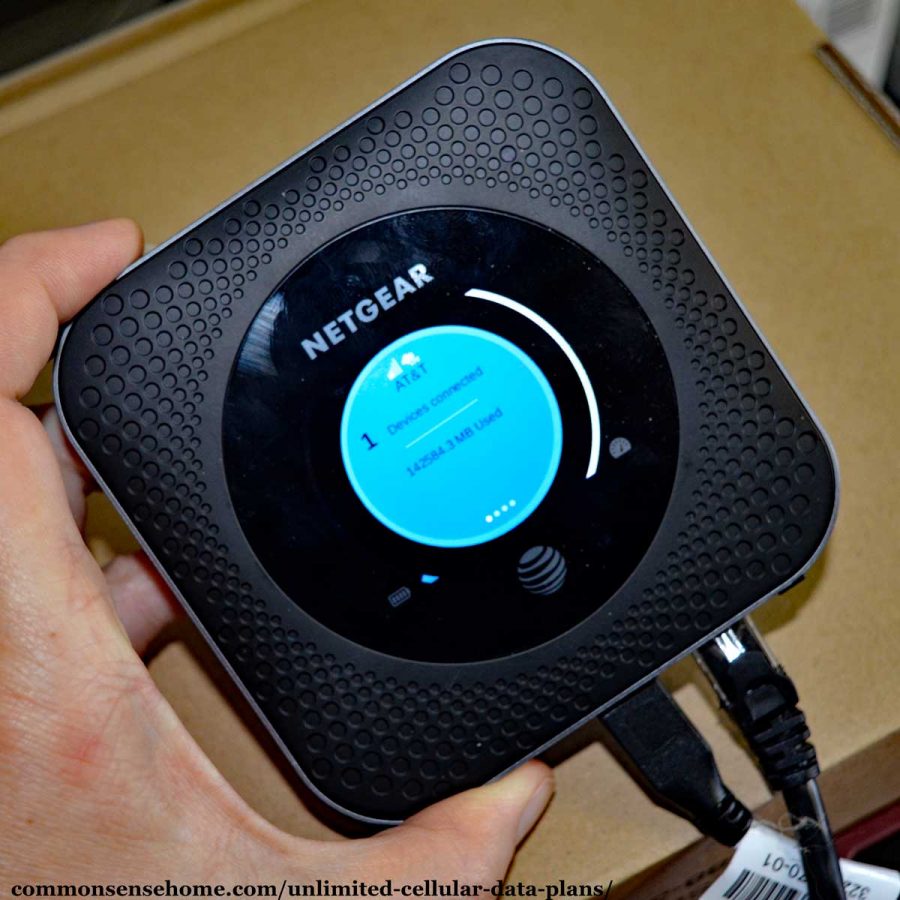 First, some background information. We had landline internet from the local phone company, but they overloaded their service and our internet access went from 1.5 mbit to zero. Satellite is an option, but it's expensive and doesn't work well in bad weather. Also, since we do online data backups, the satellite data caps are a big problem, and the high latency realtime voice and video conferencing.
We continued searching for other rural internet options, which eventually led us to our current cellular data service.
Wi Fi Cellular Internet Access Plan Details
These are effectively pre-paid data only cellular plans with a dedicated cellular receiver. We have an unlimited data hotspot. The plans tie a provider to a carrier such as AT&T or Verizon to connect to the internet. These services are popular with people who travel a lot or live in RVs.
How does it work?
The cellular data provider contracts with a carrier, like Verizon or AT&T. The plan includes the SIM card for the carrier and a cellular receiver (some sellers may call it a cellular router, a "MiFi", or hotspot).
The receiver converts the cellular signal into a WiFi signal in your home or RV. You pay a monthly fee to get "unlimited" cellular data usage. We end up with an unlimited data hotspot.
Note some of these services now support 5G high speed data.
Costs
These are generally prepaid plans. You pay a provider, and they buy bulk data from a specific carrier or secondary provider. Many of the plans are month to month. Prices vary widely, from $60/month to $200/month.
Data Plans
The data plans are in most cases unlimited – with one catch. Either there's a specific data usage limit past which you lose a lot of bandwidth, or you can be deprioritized at any time.
Deprioritization means that anytime a cellular tower gets overloaded, your performance may be degraded. This varies by provider – we've only had experience with the deprioritization variant and have been happy with the performance.
NOTICE: We STRONGLY recommend that you read the provider plan details before you agree to any service to ensure that the service meets your needs and the provider uses a carrier available in your area.
Signal Quality
The signal quality and coverage is critical. Don't buy a bundle for AT&T if you are firmly in Verizon territory. Check your carrier coverage before you select a provider plan.
Because of the nature of the provider and carrier services, the service may be good in one part of the United States and bad in another. They can even vary from home to home in the same area. You need to know where you will use the service and who has good coverage in that area.
Cellular Data Internet Service Pros and Cons
Pros: Available wherever AT&T, Verizon and other major carrier cellular services are available. There is a fixed monthly fee – no increases with more data use. If you are stuck in a location without landline services, cellular data internet may be a good option.
Cons: The service can be de-prioritized (slowed down) without warning. The cost may be higher than DSL, cable or satellite. Watch out for contract services details with these 3rd party service providers. Some may expect monthly fees and we have seen evidence that some providers continued to bill after services were terminated.
Our Experience
We researched carriers and found that AT&T had the best coverage in our location.
That narrowed our providers to those who bundle AT&T. We wanted to try out an inexpensive service that provided month to month high speed internet access.
Even though their website appeared a bit amateurish, we selected Lamb Wireless. Note: we are in no way affiliated with Lamb Wireless or AT&T, and have received no hardware or services for free or discount for this article.
After our purchase, we received a package containing a Nighthawk LTE receiver. We unboxed it and moved it around to find the best signal, then connected it by Ethernet to our existing network setup in place of our old DSL modem/router.
Cellular Data Speeds
This link is much faster than our DSL. Even at its best, the old link was 1.5 Mbit/sec down and .3 up. When we switched it was .5 down and .01 up.
The new Lamb (AT&T) service provides us 8 to 24 Mbit/sec in both directions, depending on time of day. This will vary based on your location, as you will only receive what bandwidth the cellular service (towers) can provide.
We will continue to update our experience over time.
Update 3/28/2020. Lamb Wireless rates have increased. We suggest reviewing one of the following: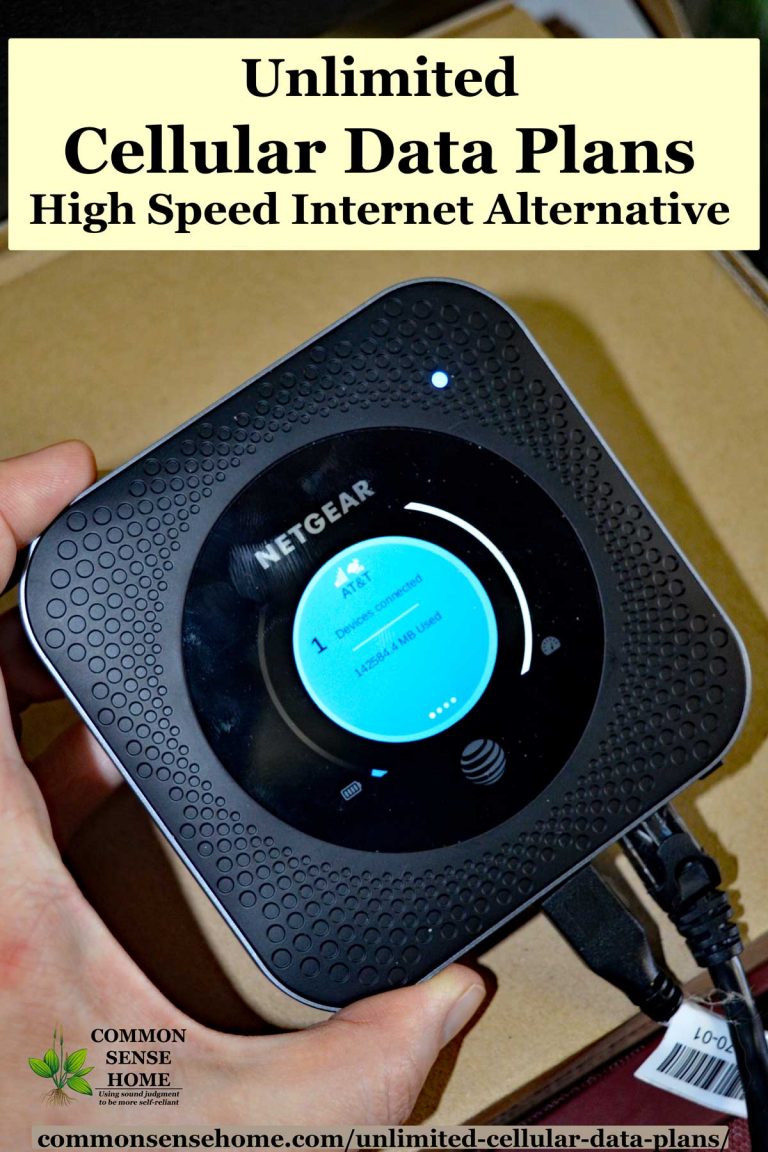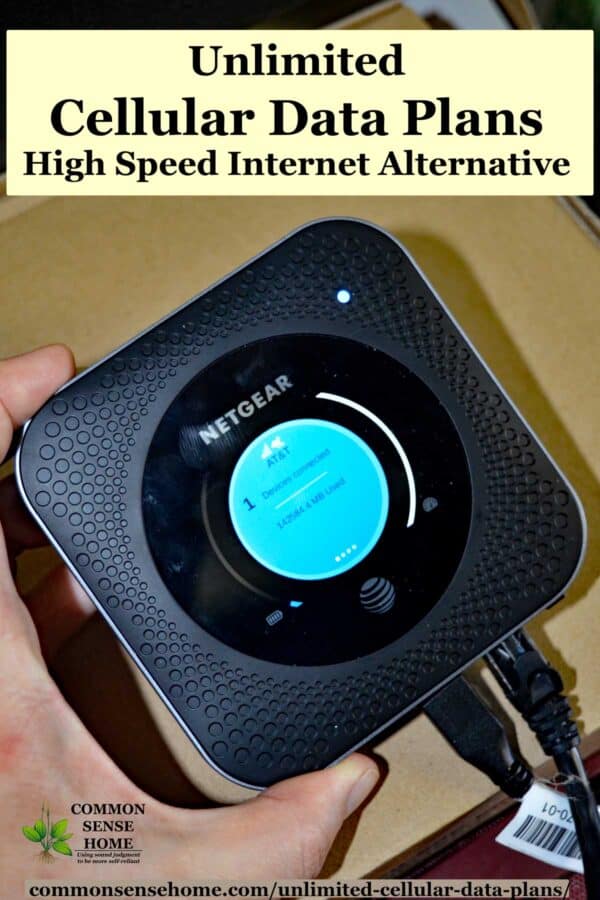 Related Articles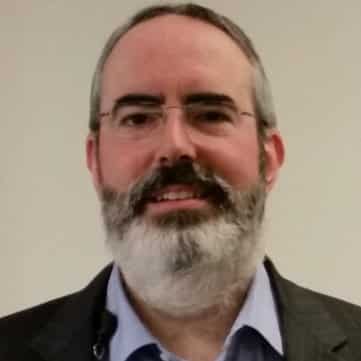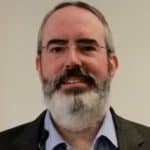 This post was written by August Neverman IV. August is the Broadband & BCCAN Director for Brown County WI. He and his wife, Laurie, live with their two sons in a Green Built, Energy Star certified home with a permaculture twist.
Last Updated 3/28/2020