This easy dandelion jelly recipe uses less sugar than most flower jelly recipes, creating a light and delicious jelly.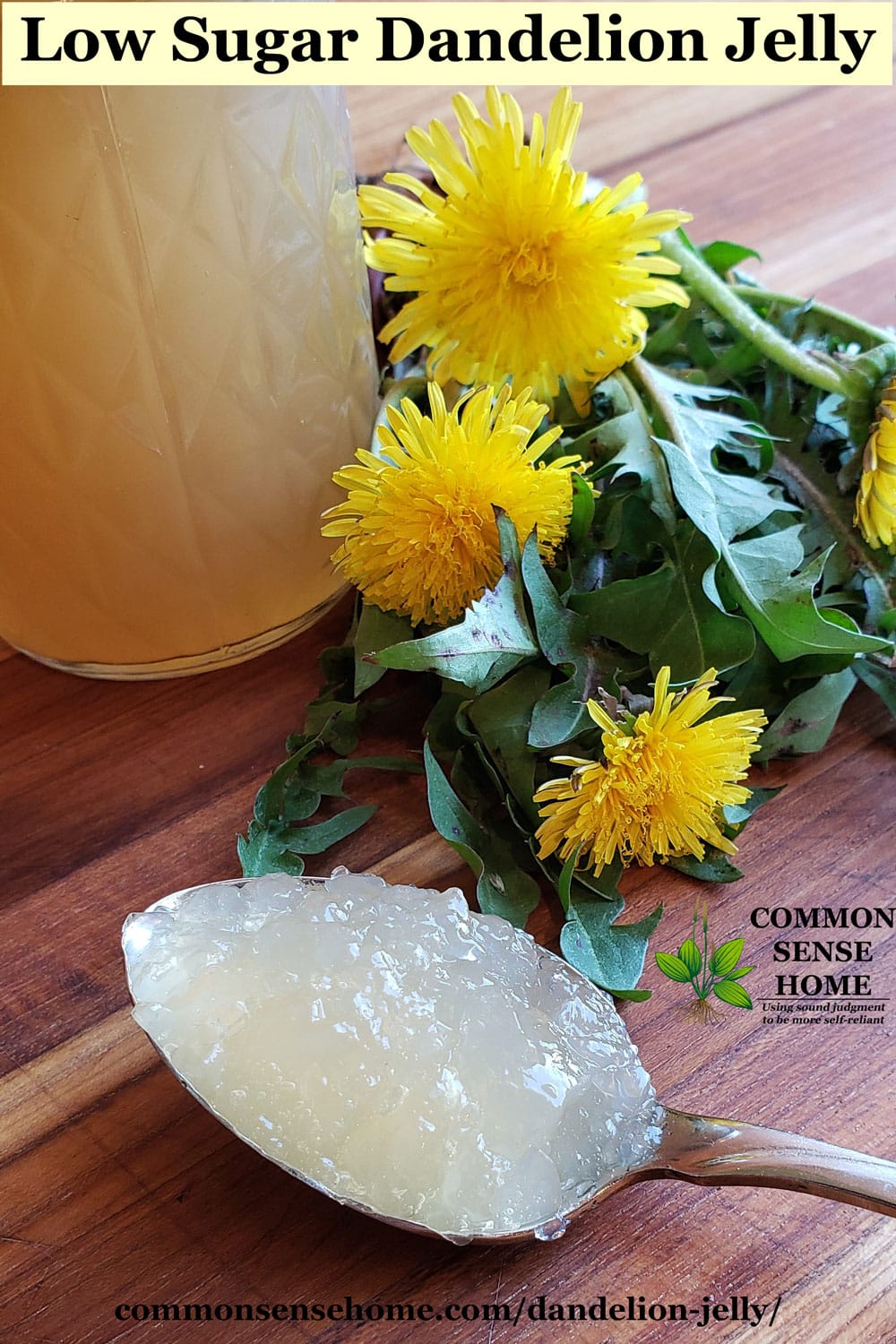 To make your dandelion jelly, you'll need dandelion blossoms, water, lemon juice, sugar, Pomona's Pectin and calcium water. (Calcium water is included in every box of Pomona's Pectin).
I like this recipe because it has no artificial food coloring and much less sugar than most dandelion jelly recipes.
…