In this article we'll talk about 5 basic things you must include in a root cellar design, plus 10 tips for fruit and vegetable storage. There's also a printable storage guide for over 30 fruits and veggies, and links to additional information at the bottom of the post.
A root cellar is a great low-cost way to store food – not just root vegetables, but other fresh produce, too. They require little to no energy to use and very little maintenance.
You can build in a root cellar when your home is under construction, but it's also possible to add a root cellar to your basement, or build one outside your home.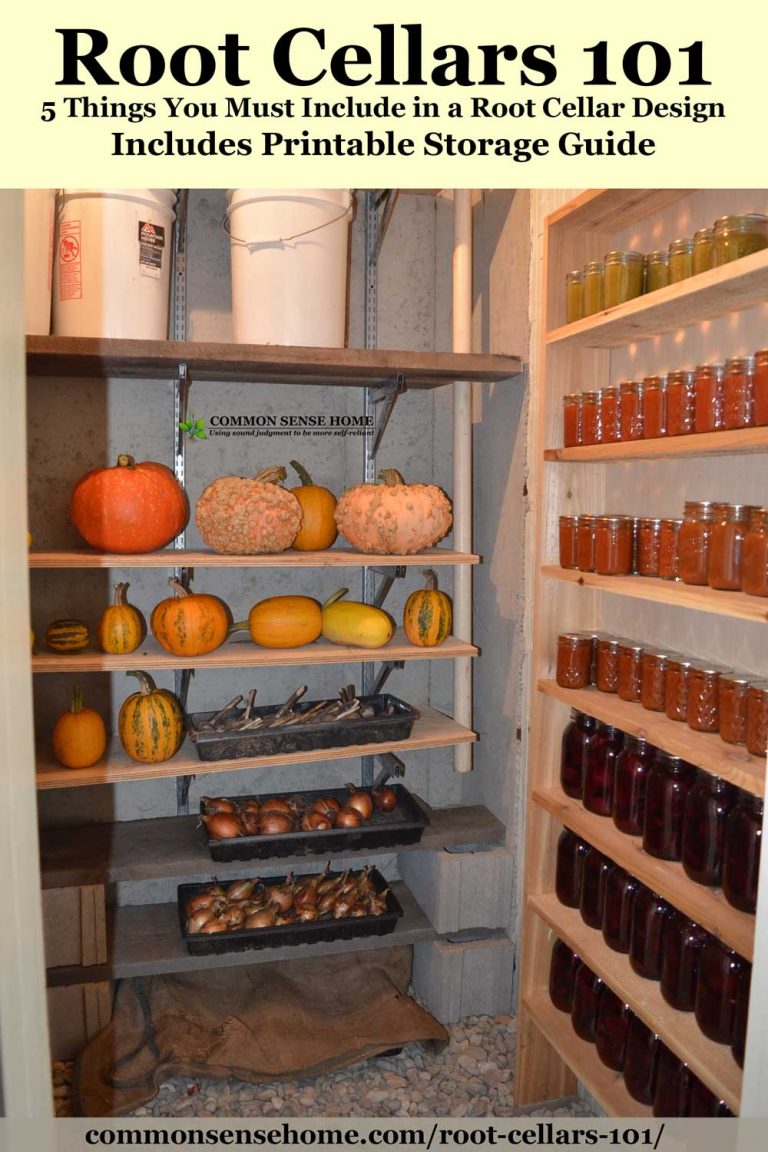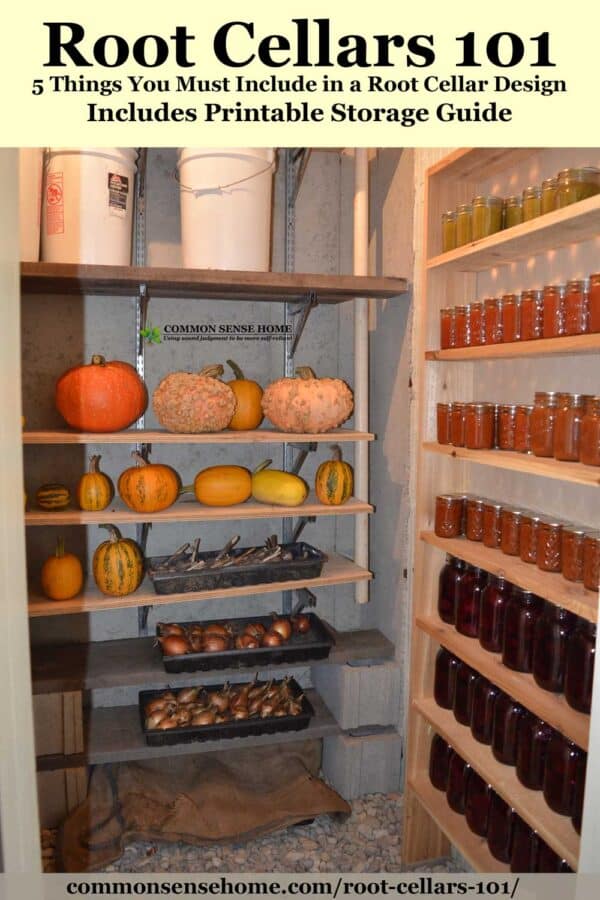 …