My husband came in from outside the first time I was canning spaghetti sauce, smiled and said the house smelled like an Italian restaurant – a good Italian restaurant. I had to agree.
This sauce takes a while to cook, but the end result is delicious! It's great for pasta, pizza or topping spaghetti squash. Gluten free and meatless (you can add meat just before serving if you like).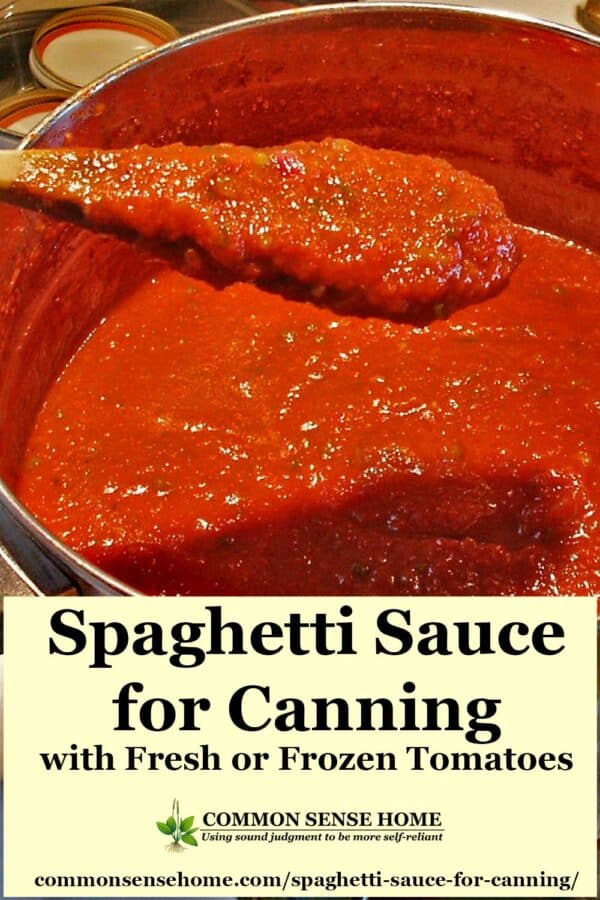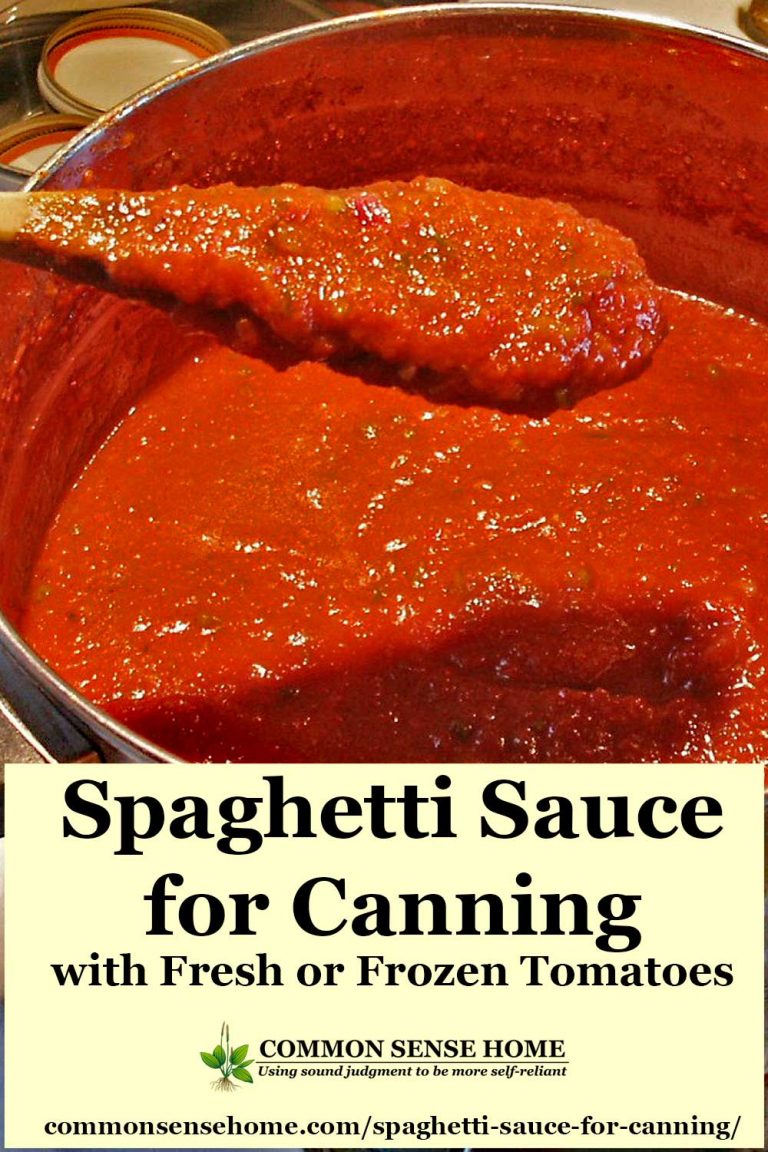 We take you through the recipe step by step with photos, plus share tips for working with frozen tomatoes, and a print friendly version of the recipe at the bottom of the post….