A good spaghetti sauce recipe for canning is a must in our house, because many commercial spaghetti sauces use ingredients like genetically modified high fructose corn syrup and soybean oil – not things we normally eat.
My husband came in from outside the first time I was canning spaghetti sauce, smiled and said the house smelled like an Italian restaurant – a good Italian restaurant. I had to agree. It takes a while to cook, but the end result is delicious! I start a batch in the morning, and slow cook while I'm working on other things in the kitchen, like prepping the rest of the ingredients and canning equipment. Paste tomatoes will yield a thicker sauce with less cooking, but you can use any tomatoes that you have available.
You can also cut this spaghetti sauce recipe in half or to a fourth. Just keep the processing time the same, or freeze the spaghetti sauce instead of canning.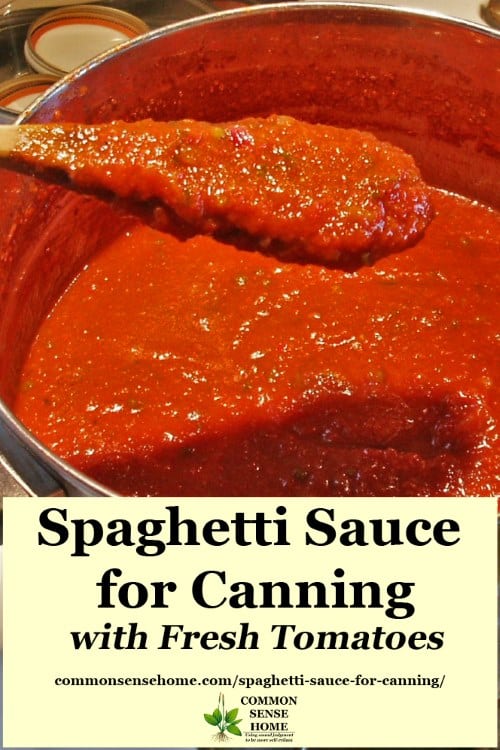 [Read more…] about Spaghetti Sauce for Canning Made with Fresh Tomatoes