Homemade ketchup seems somehow mysterious, but once you find a good recipe, it's not complicated to make. My youngest loves ketchup, so I tried out several homemade ketchup recipes until we found some he liked.
The first ketchup recipe uses fresh tomatoes, and is suitable for canning or freezing for long term storage.
The second ketchup recipe is lacto-fermented, so you get some probiotics with your burger and fries. It starts with tomato paste, so it's a cinch to whip up.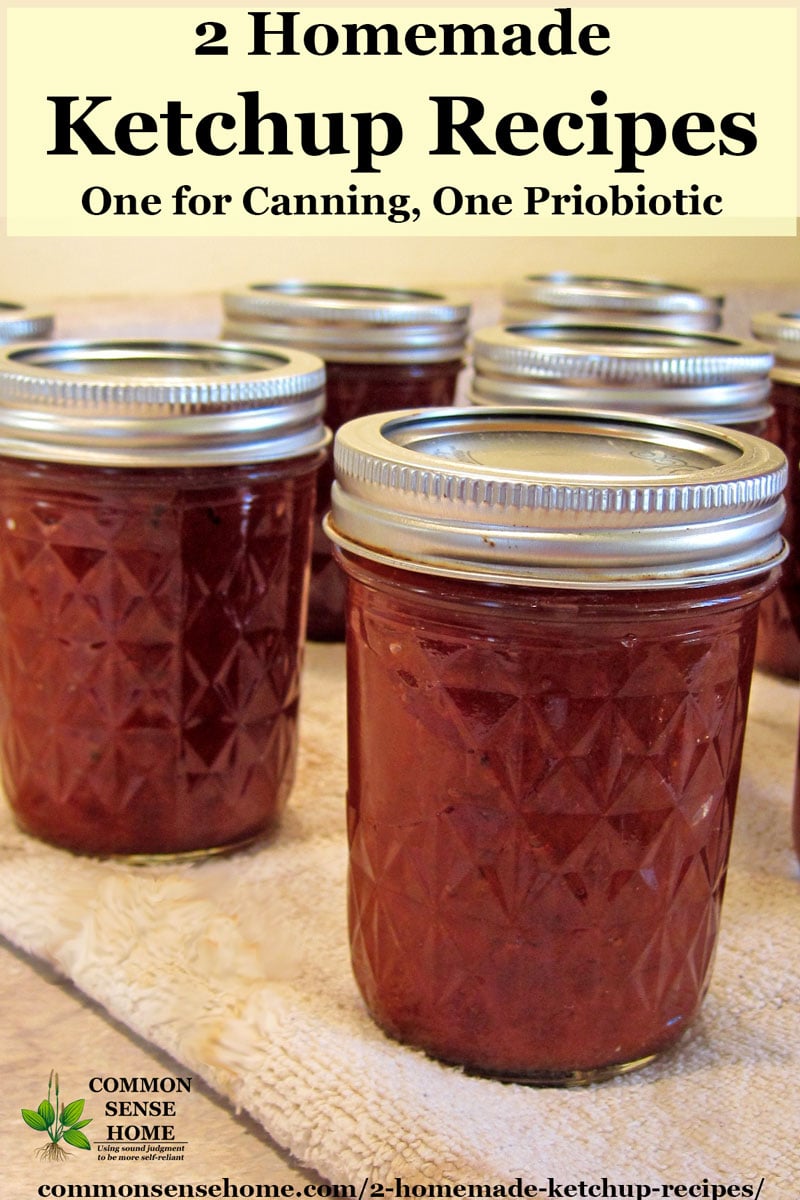 …