A portable clothes washer is great for RV camping, apartments, dorms, condos – anywhere you don't have a ton of space. Manual clothes washers also save on electricity and are great for emergency situations.
I put four of the most popular portable washers to the test at our off grid home, and share the results below.
Note – all four of these washers are manual washers that don't require electricity. You need access to water, a way to heat the water if desired, a place to drain the water, and a spot to hang your clothes to dry.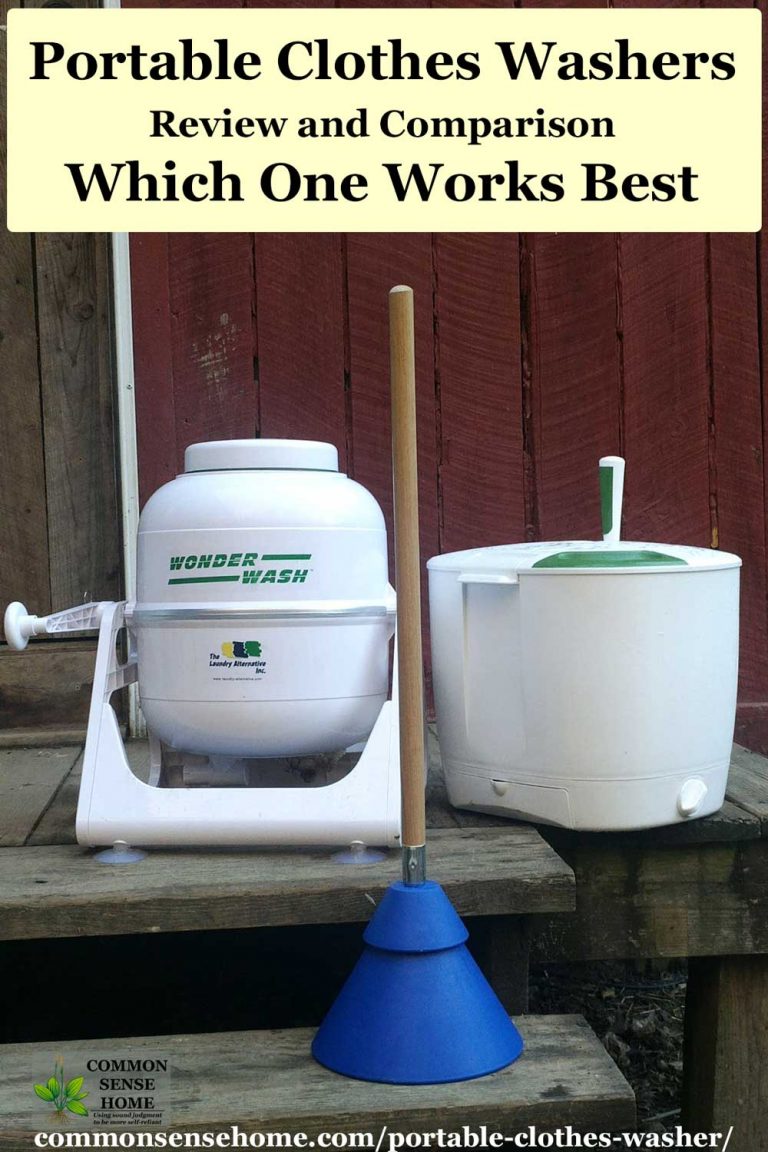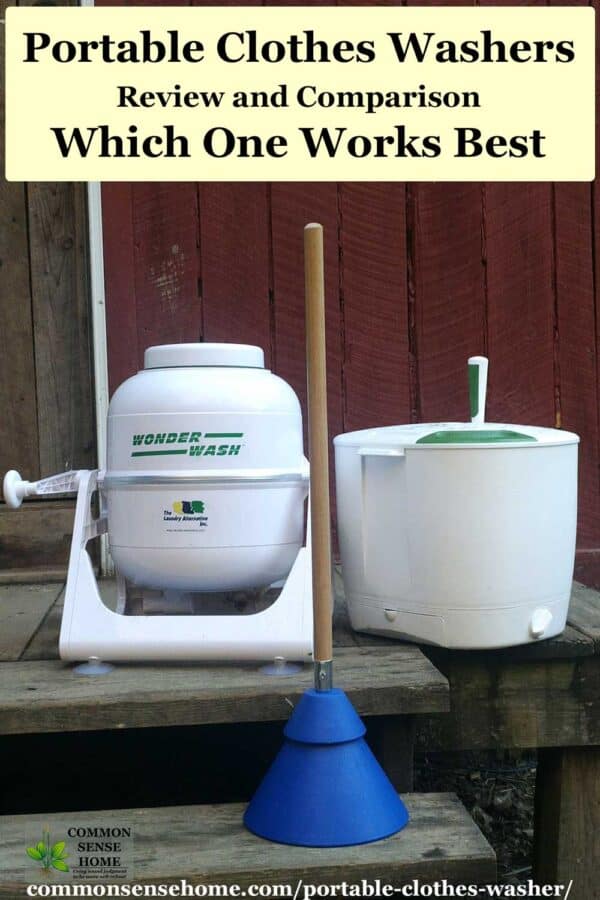 …