If you've been searching for the best cornbread recipes, your hunt is over. Gram Irene's makes a light and moist cornbread; Grandmom Murphy's makes a gluten free, southern style skillet cornbread that you can sweeten with a drizzle of honey after baking, if you're so inclined.
Both of these recipes are featured in my book, "Never Buy Bread Again – 20+ Homemade Bread Recipes", now available in spiral bound print and digital formats.
Purchase the print copy and get a digital copy free! Click here to learn more.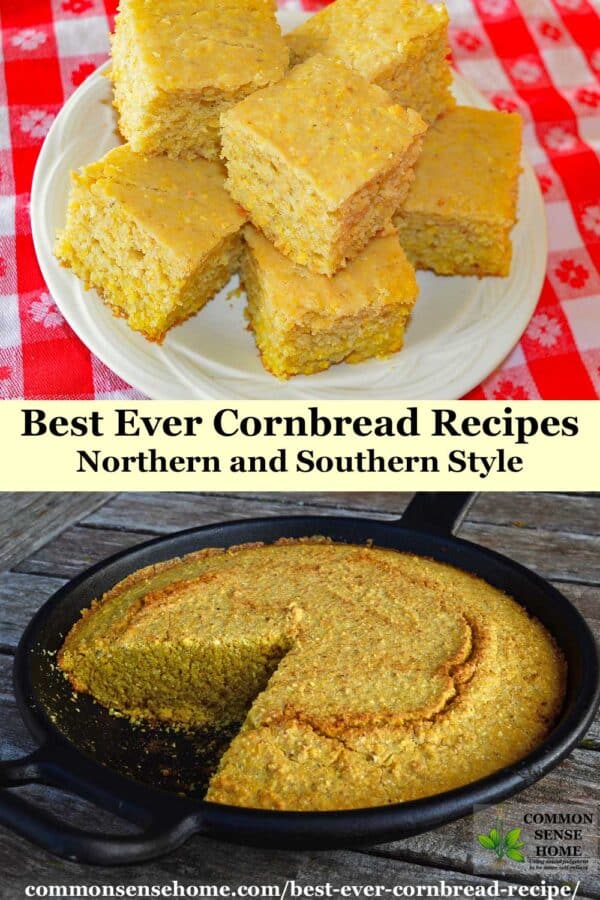 …