It's winter, and you always *planned* to get supplies if the power went out. Now it's below zero and the power just failed. What do you do for emergency heat during a power outage?
This post contains ideas for winter storm survival while sheltering in your home, but many of the ideas could be adapted for elsewhere, especially the section on cold weather clothing.
Plan NOW instead of trying to remember all this when you are freezing and the power is out.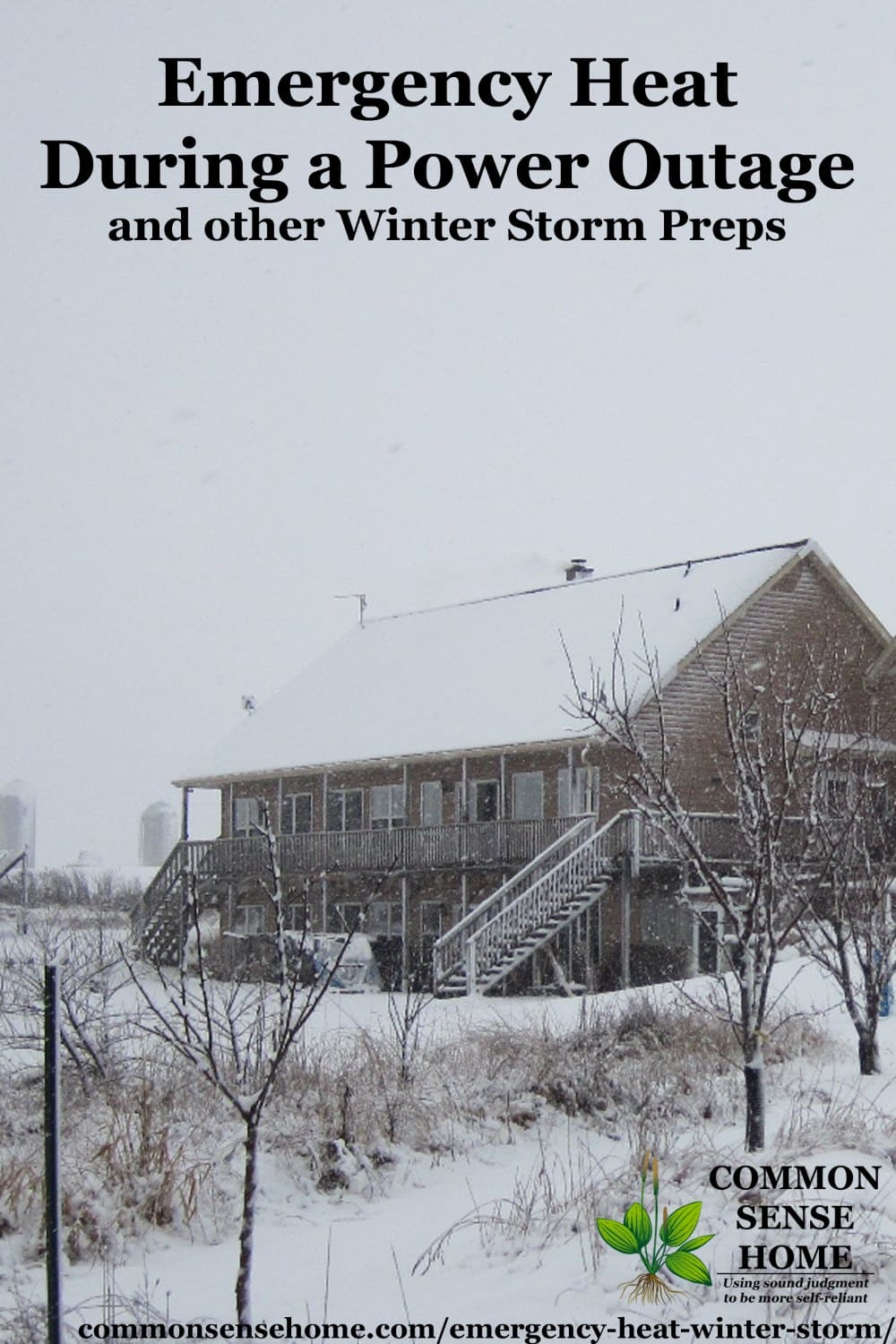 …