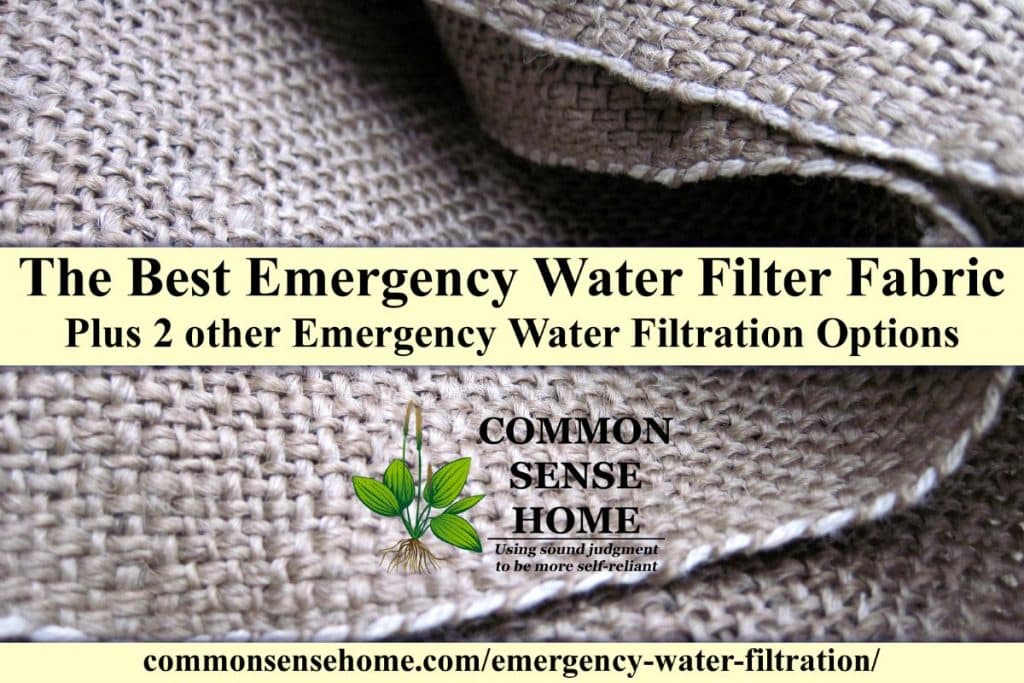 Is Your Water Safe, and Do You Have Emergency Water Filtration?
Water mains rupture, supplies get contaminated, flood waters may fill an area with water yet are unsafe to drink. Do you have emergency water filtration, or know how to improvise it?
In this article, we'll discuss three emergency water filter options that you can rig up from common materials. We invested in a Big Berkey a while back and use it daily, but sometimes we're stuck in situations where we need to work with what's available.
How safe is the water?
The EPA tracks 90 different water pollutants, from acrylamide to xylenes.  In our area (and many other agricultural areas), we have issues with nitrate and bacterial contamination from agricultural runoff.
Well testing in 2013 found 1 in 5 wells in our county tested positive for E coli, Coliform and nitrates. (Thankfully, not our well. We do get it tested annually, just in case.) 
Agricultural runoff was also linked to the toxic algae bloom that caused a water crisis in Toledo, Ohio. Flooding can overwhelm storm sewers and septic systems, flushing sewage into streets and homes. 
…