Homemade ground beef jerky is easy and economical. You can use lean beef or venison – whichever you have available – and common pantry ingredients (except the liquid smoke, which I did buy just for jerky making).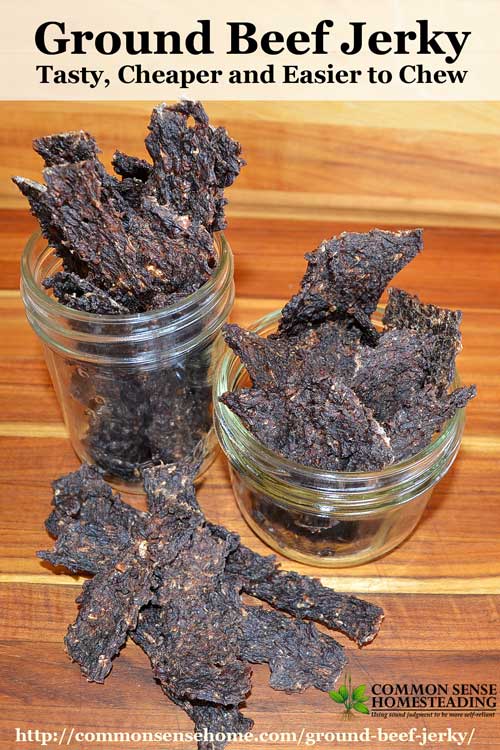 My jerky gun came with seasoning and cure packets, but these were full of all the ingredients I'm trying to avoid in commercial jerkies (MSG, hydrolyzed soy protein, nitrates, etc.). (Those little packets are expensive, too, if you purchase them separately.)
Do you need a jerky gun to make jerky with ground beef? Nope – but it's rather handy and somewhat entertaining.
…