Welcome to the Weekly Weeder series, where we help you identify wild plants and how to use them. Today's featured plant is Butter and eggs,  Linaria vulgaris.
Butter and eggs is also know as yellow toadflax, wild snapdragon, flaxweed, bread and butter, false flax, brideweed, bridewort, Jacob's-ladder, rabbit flower, imprudent lawyer, pennywort and a host of other names.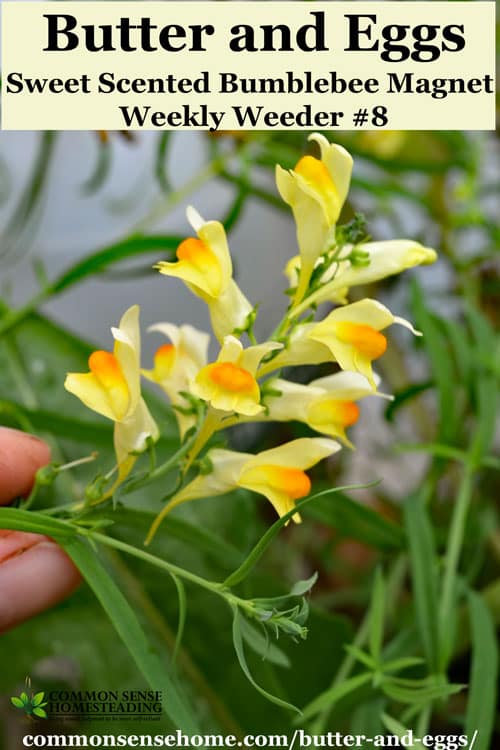 The name "snapdragon" originates from the "popping" or "snapping" sound that is made when you squeeze the flower. According to Wildflowers of Wisconsin, the other common name, toadflax, is based on how the flower opens wide like a frog or toad's mouth when squeezed. (I wonder if the name "imprudent lawyer" is linked to that wide open mouth, too?)
A European import, it has now naturalized over most of North America, including inside my greenhouse. Though less commonly used than many other herbs, it does have anti-inflammatory and diuretic properties.
…