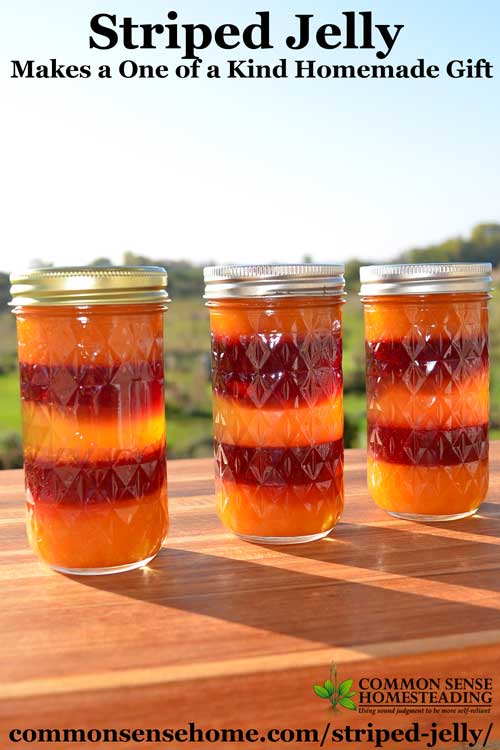 I first saw striped jelly in a Facebook group and thought that it looked absolutely beautiful. There was only a photo, no instructions. The person who shared the photo said that her daughter had made some up for a local farm market. The daughter had planned to price it the same as the other jams, but the mom convinced her to charge extra because of the labor involved. Mom was right again, as the striped jelly sold out almost immediately, even at a much higher price.
I was inspired to give striped jelly a try, so during the season, I saved and froze different types of fruit juice and puree. When my sister came to visit last weekend, she asked if I had any extra jams or jelly that her granddaughter could use for a school fundraiser. Since trying new ideas is always more fun when you have a "partner in crime", I dug out my fruit stash and my sis and I made up 15 jars of beautiful fruit striped yumminess. Here's how we did it.
By the way – if you don't have a stash of fruit puree, remember that you can always use fruit juices or frozen fruit for jellies and jams.