I have quite a few new gardeners ask me, "When should I start seeds?" It really depends on where you are and what you are planning to grow.
Most seed companies label the packets with basic growing information, but seed starting charts can help keep your gardening a little more organized.
A planting schedule can help you to spread your planting out so you don't feel rushed. When you try to cram too much to do in too little time, it doesn't get done properly. Vegetable gardening should help relieve stress, not cause it.
In this article, I'll share when to start seeds indoors and outdoors, with charts for fall and spring. We also cover tips for happier transplants and grouping your seedlings into crop families.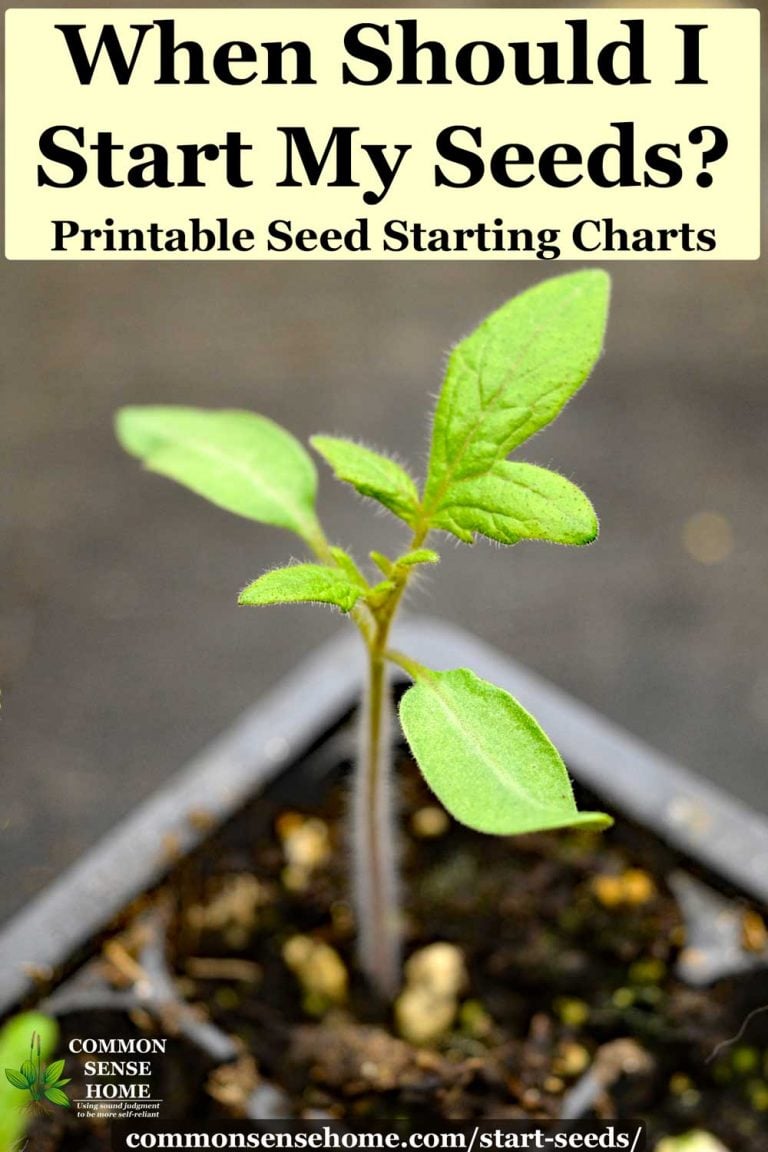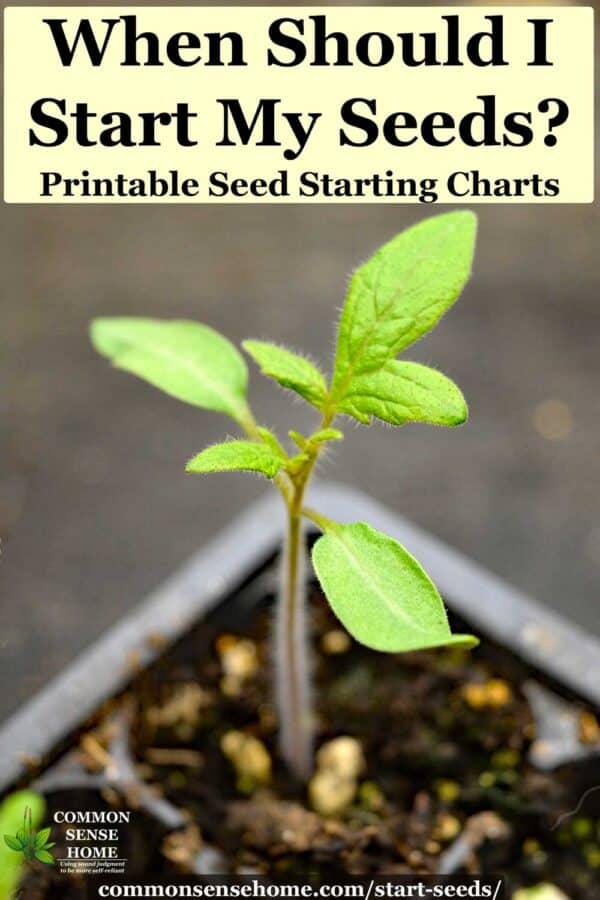 …